by Jessica Golich @jessica_golich
Hired and appointed as the chief designer for the women's line of The French Fashion House of Givenchy in 2001, a mix of haute couture and ready-to-wear, we gather to celebrate world renowned London designer, Julien MacDonald. MacDonald took the fashion world by storm the moment he decided to step down from his throne among the avant-garde fashion kingdom and concentrate solely on his own label.
Lucky for you, you don't need a ticket to get a sneak peek into the staggering AW16 collection brought to life by MacDonald. As I took in the 2016 British Designer of the Year fashion show, a show that benefited Artists for Amnesty presented by Genlux Magazine, I witnessed a line that put forth a tough, grungy edge that screamed authenticity in style. A multi-cultural bouquet of stick-thin models accessorized the edgy look with dramatic features and street chic staples that played up a theme of sheer freedom.
The show, which was scheduled to begin promptly at 7:00 pm, didn't get rollin' with feminine attitude until 9:00 pm, which left plenty of time of mingle and praise previous collections and past seasons of must-see runaway shows. Attendees could also enjoy an open bar while anticipating a peek into the industry nomad's acute futuristic sensibility. Electrifying techno beats filled the venue and welcomed a variety of guests including supermodel Beverly Johnson, Kiki Sukezane of 'Heroes', Eric Miltro of 'How To Get Away With Murder', Carlton Gebbia of 'Real Housewives of Beverly Hills', UK Olympian Louise Hazel, and actress Rebecca Da Costa who soaked up the theatrical event alongside a bevy of boisterous fresh faces opening up to the world of fashion.
As the show kicked off, we witnessed rich textural knits, insanely low-cut necklines and numerous unfinished hems and seams which resonated with the audience. It left the demystification of the thoughts coruscating through MacDonald's mind in the midst of the development of this sexy, inventive collection – a puzzle that welcomed us with its vampy appeal and sensual aura.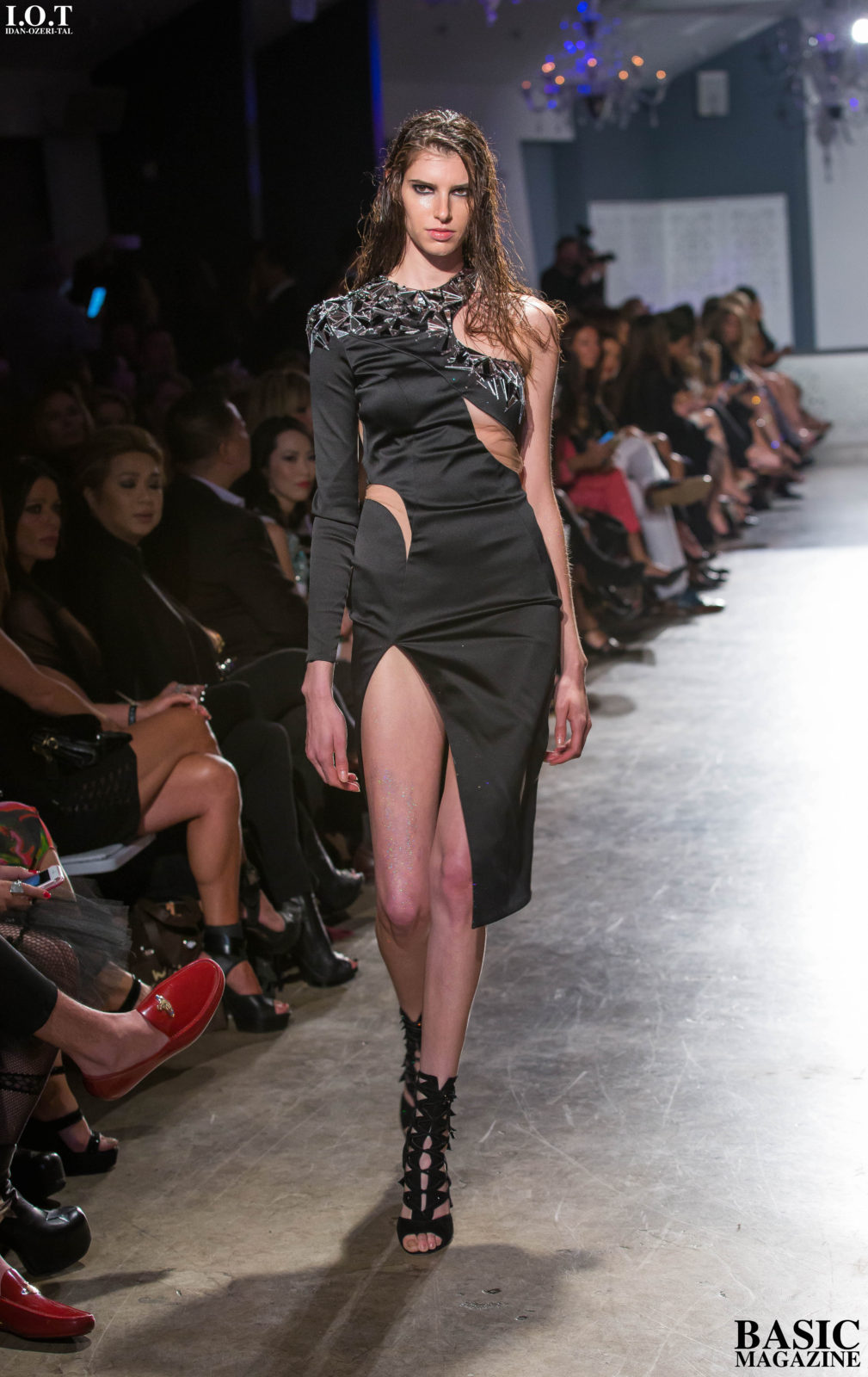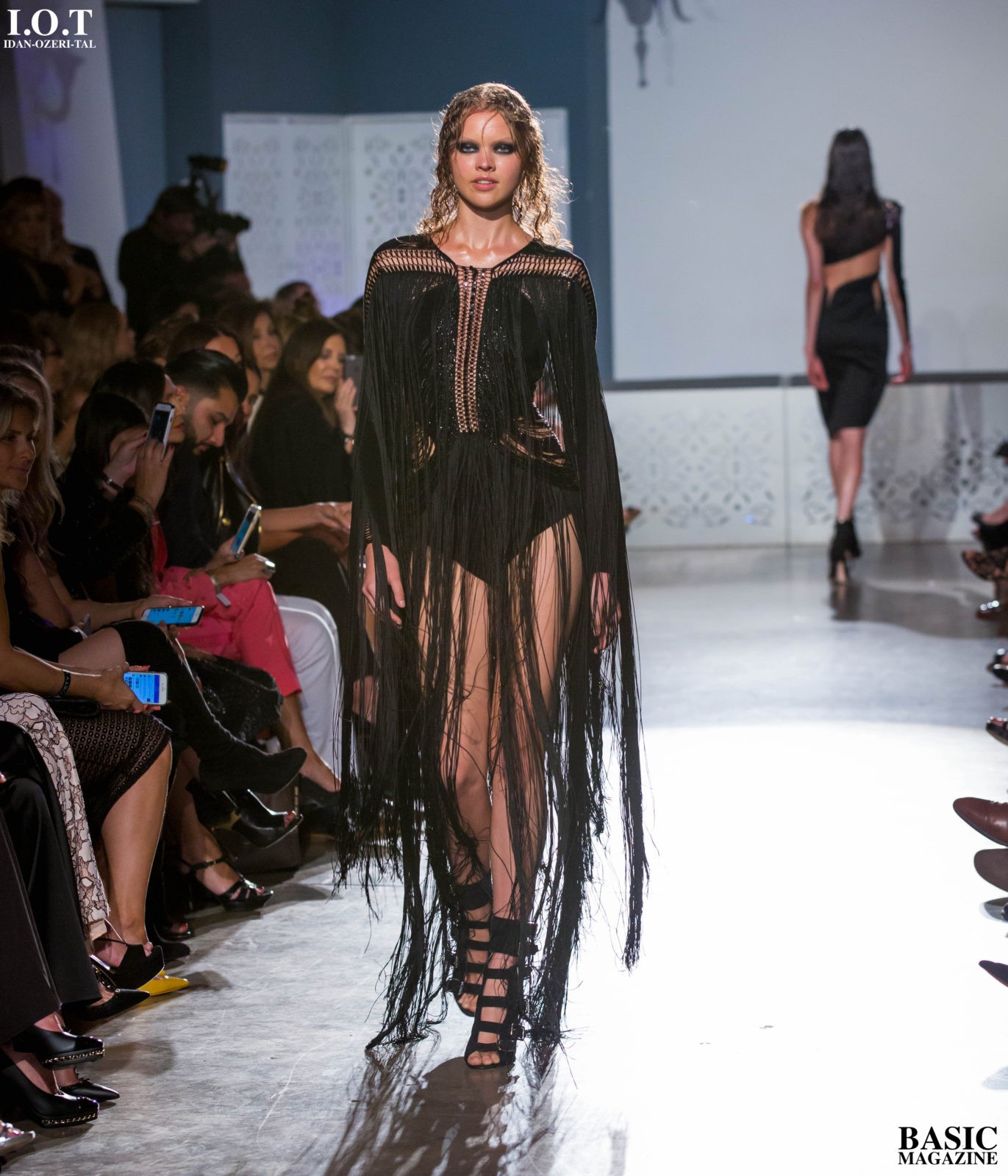 Half-dressed men in fishnets with Iron Man physiques rocking studs, spikes and leather were softened up by glamorous hair and dazzling, smokey makeup. This blend amped up the visual representation of raw authenticity along with the aggressive, luscious eroticism oozing through their hyper-focused eyes.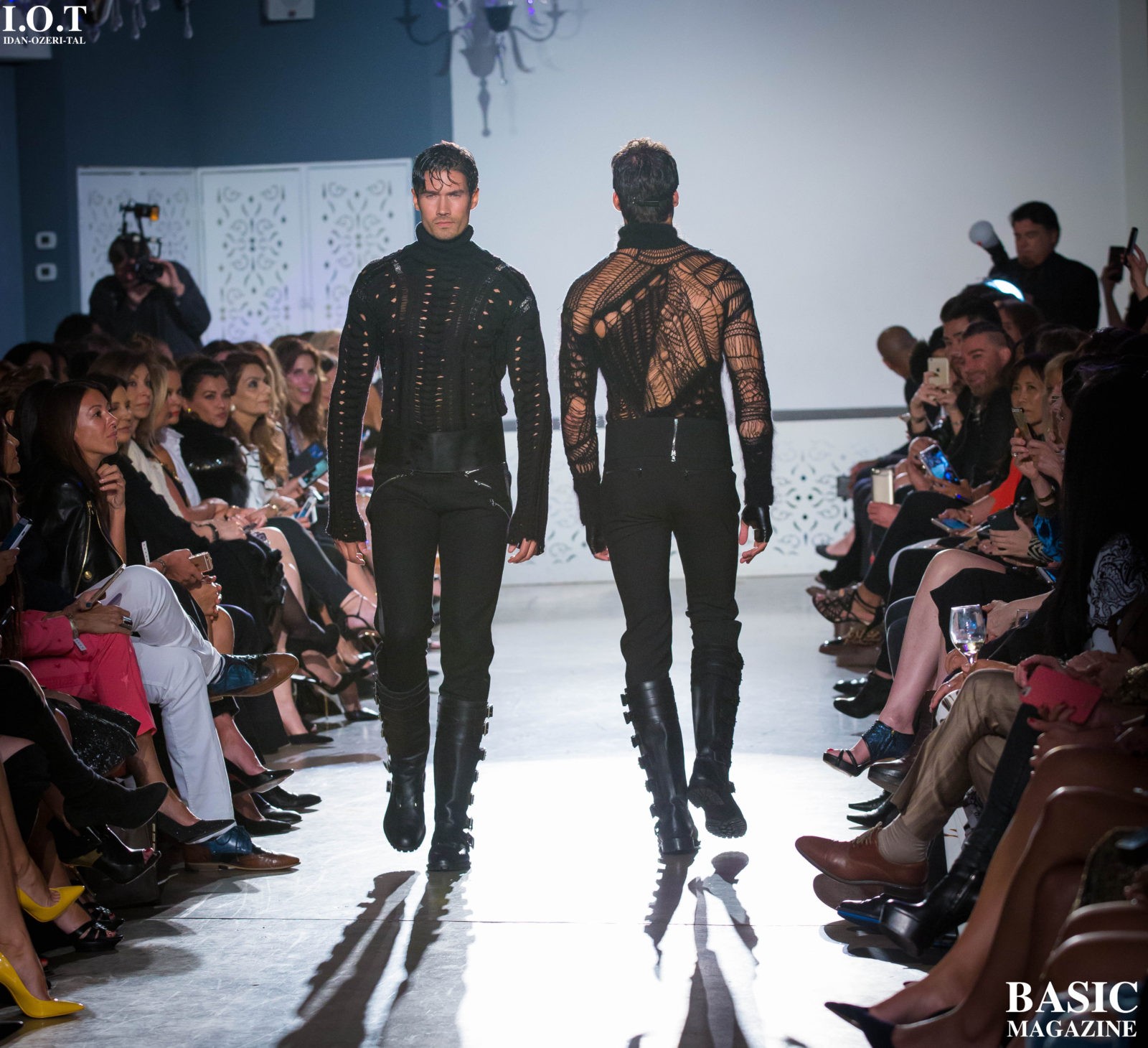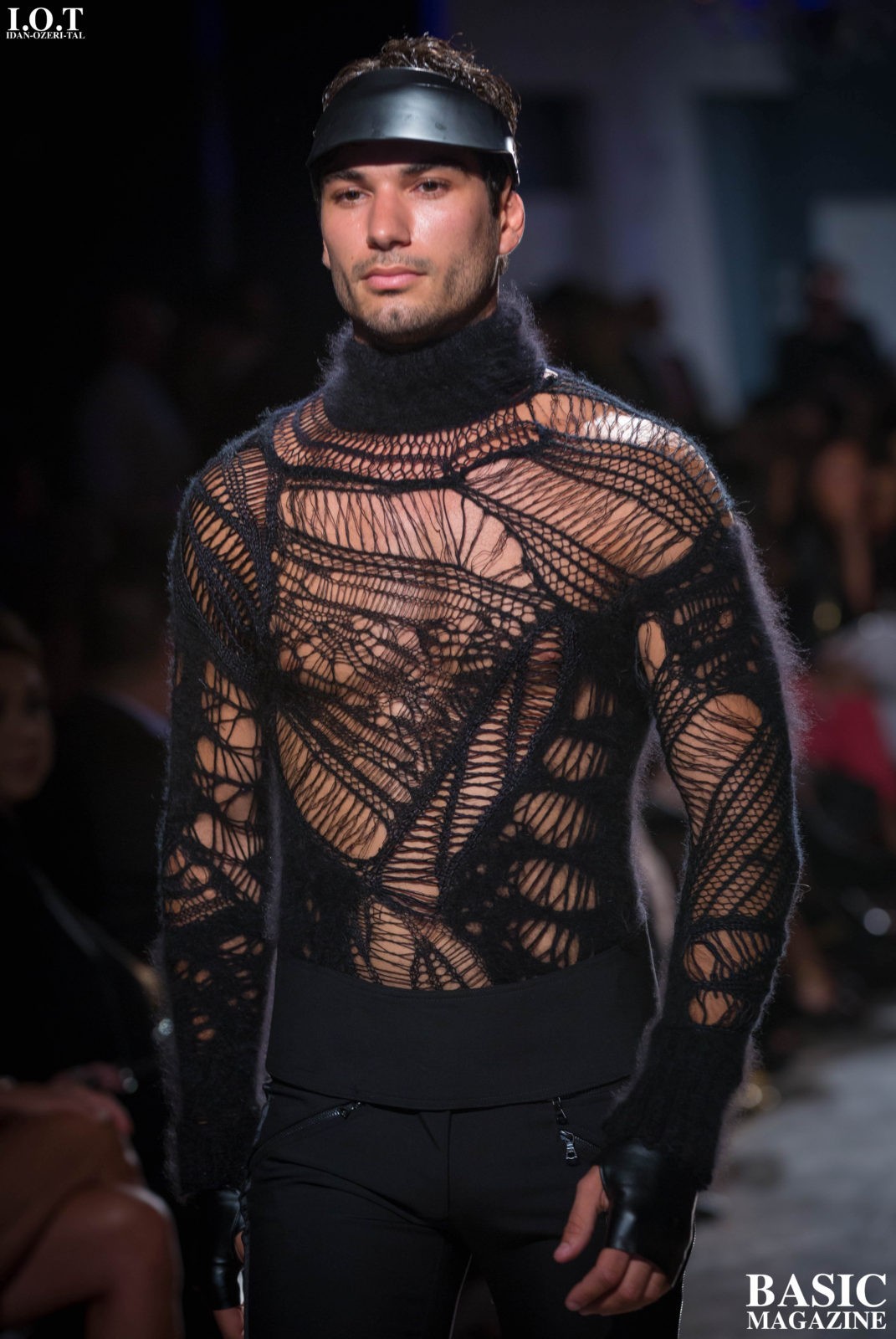 A poignant moment lit up by the color purple welcomed Macdonald onto the runway with Prince's 1984 smash hit, "Let's Go Crazy", blasting in the background as the crowd showed sincere praise for the uniquely erotic collection. The success of Macdonald's personal voyage into the world of fashion has helped solidify his creative prowess and pave the way for a sophisticated brand that incorporates all the intricate, highly-detailed and competitively adaptable elements necessary to punch up your existing wardrobe and rank high on the fashion charts for global marketability.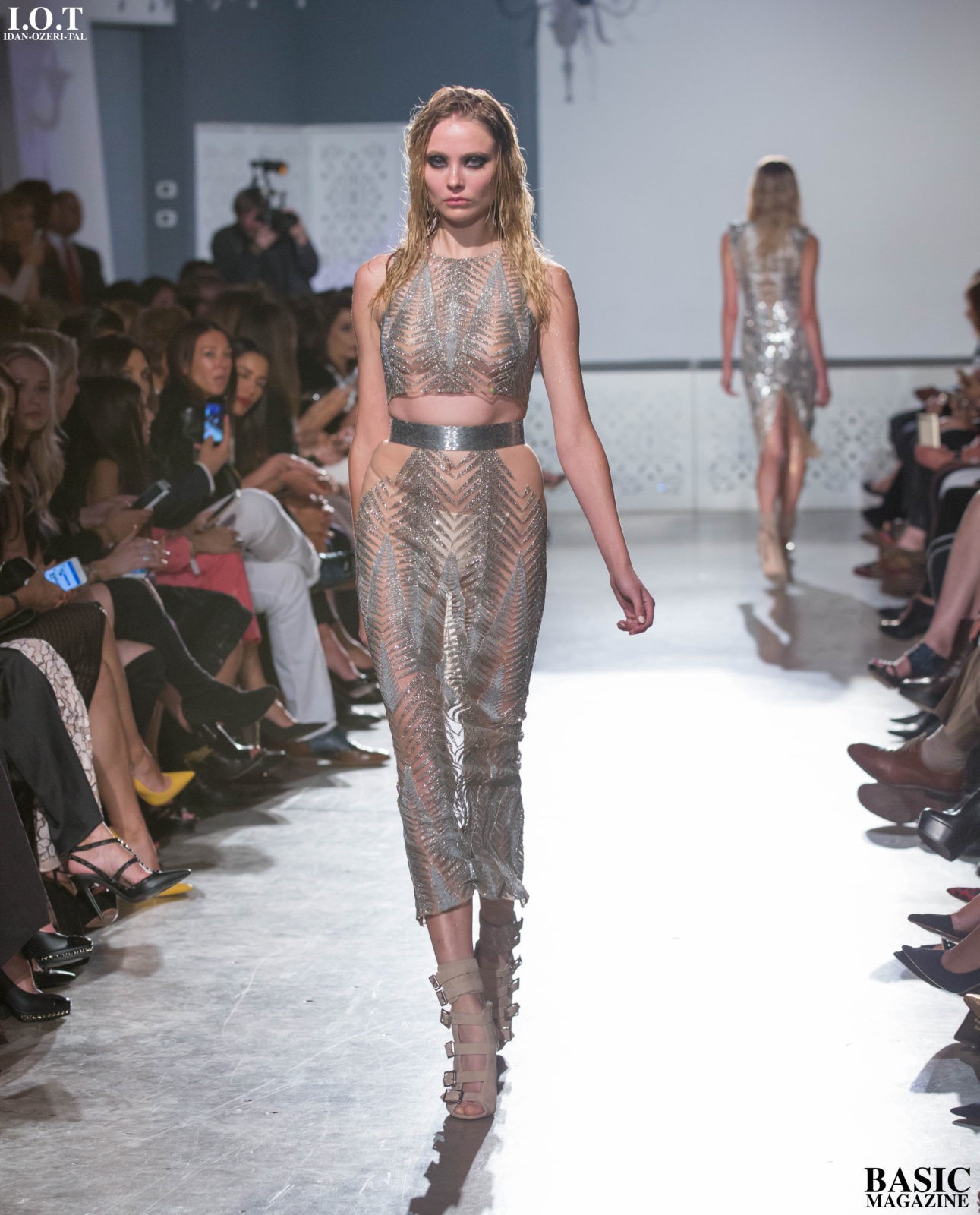 In a world that seeks a bang for their buck, be prepared to have your breath taken away by MacDonald who demonstrates that gone are the days of operating on a business model of low quality/high volume. You snooze, you lose.
See more images from the runway show below
Photos by Idan Ozeri-Tal©
Materials and Photos are property of BASIC magazine and cannot be republished or used without permission