BASIC Generation Issue
BASIC Fall Issue Worldwide Newsstand Release Schedule
Europe  September 19th
USA October 10th
Australia, Asia October 15th 
Meanwhile you can order a beautiful hard copy of the magazine below!
Publisher: Basic Media Company LLC
Size: 170 Pages of Fashion, Art & Photography Goodness
PRINT COPY  Cover 1 – Benny & Jaxyn Harlem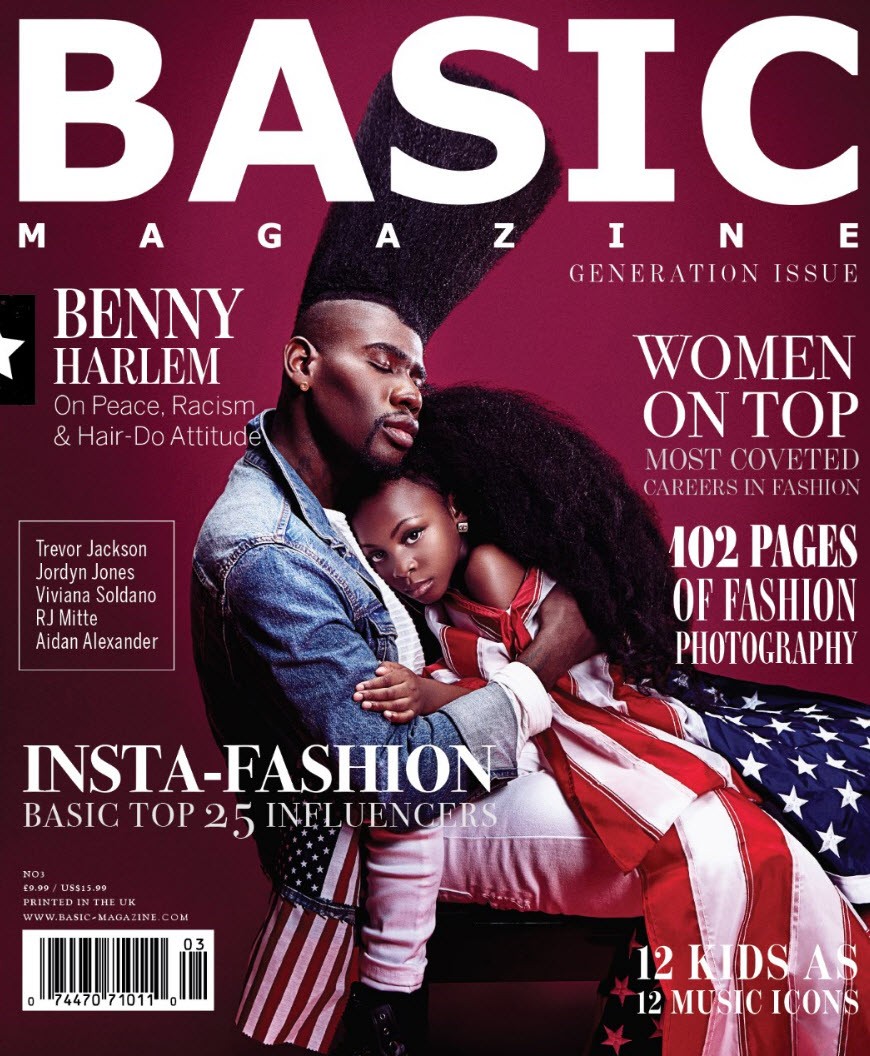 PRINT COPY  Cover 2 – London Olive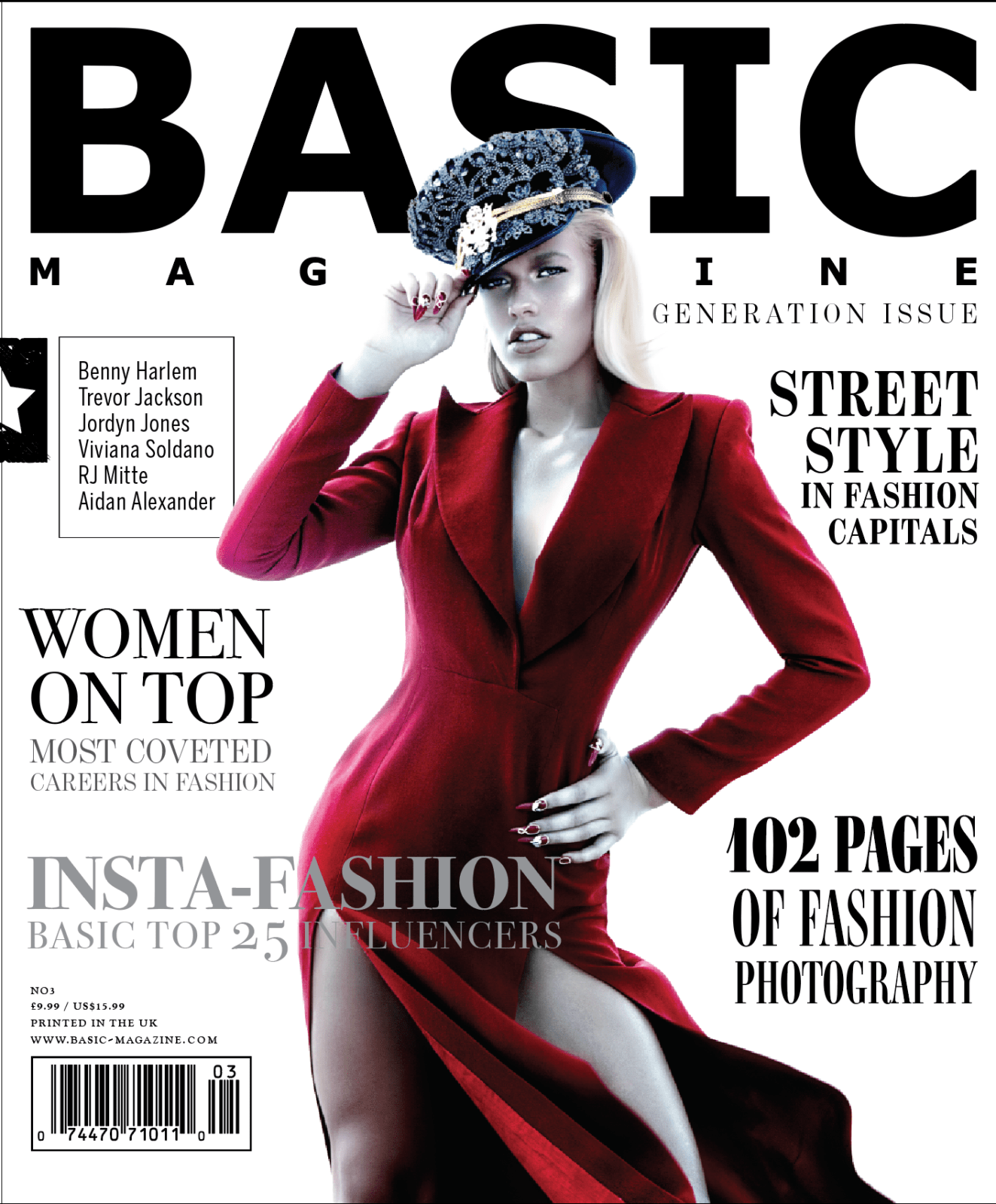 #BasicPhoto 102 pages of FASHION PHOTOGRAPHY. Editorial Spreads include Pharm Frenzy by Tomaas from France, Basically Berlin special fashion project from Germany, Desperado by Viktorija Pashuta from LA, Basic Generation by Peter Warrick from London, La Poser by Dickson Moses from Spain, Kabangu by Osborne Macharia from Africa and more!
#BasicList The Curated Rating of TOP 25 Fashion Influencers to Follow
#BasicDesigners LookBooks by Dunyah – USA, Paule Ka – France, Jean Gritstfeldt – Ukraine, Max Tan – Singapore, Nicholas K – USA
#BasicBeauty Balmy Nights Mens' Cologne, Gossamer Muses from Runway Backstages, Once upon a SHoe – exclusive shoe fairytale from Australia, Playful Accessories featuring Fendi, Moschino, Vivienne Westwood, Dior
# BasicCoverStory with Internet Sensation Benny Harlem & Jaxyn talking about racism, peace and HAIR-DO attitude
# BasicInterviews with Jordyn Jones, Viviana SOldano, RJ Mitte, Aidan Alexander and Trevor Jackson
#BasicCharacters exclusive interviews with inspirational characters like young singer Angelina Jordan, celebrity costume designer Marina Toybina, British model & singer Lauren Bennet
#BasicArt political satire by Antonio del Prete, painting with lipsticks by Akvile Lesauskaite
AND MORE!