From women taking a stand for religious freedoms to those breaking the glass ceiling in industries from fashion to technology, Writer Alycia Cohen explores what it means to be a female power player.
 In today's ever changing society, millennials often get flack for a certain media-obsessed lifestyle. We hear complaints of being glued to an iPhone, seeming self-involved, and preferring to communicate by emoji. But these same millennials are changing the world for the better by using their power to influence culture and inspire the generations below them. Millennials today continuously prove negative perceptions wrong. Whether in sports, fashion, entertainment, or truly any field, this young group is redefining what power is and how it is exercised. It is more than just influence on people, more than just wealth, more than just status.
Power is the ability to reach new heights in whatever arena you choose, and redefine success – take it to the next level and do something no one has ever done before. Power means being the best of the best, whether aiming to be the next Michael Jordan, the next Grace Coddington, or the next Meryl Streep. By redefining mass communication and disputing traditional structures, millennials are able to reach new heights and empower and influence those around them. No few words can truly define power  It is a combination of many elements of success, and the way that success is harnessed.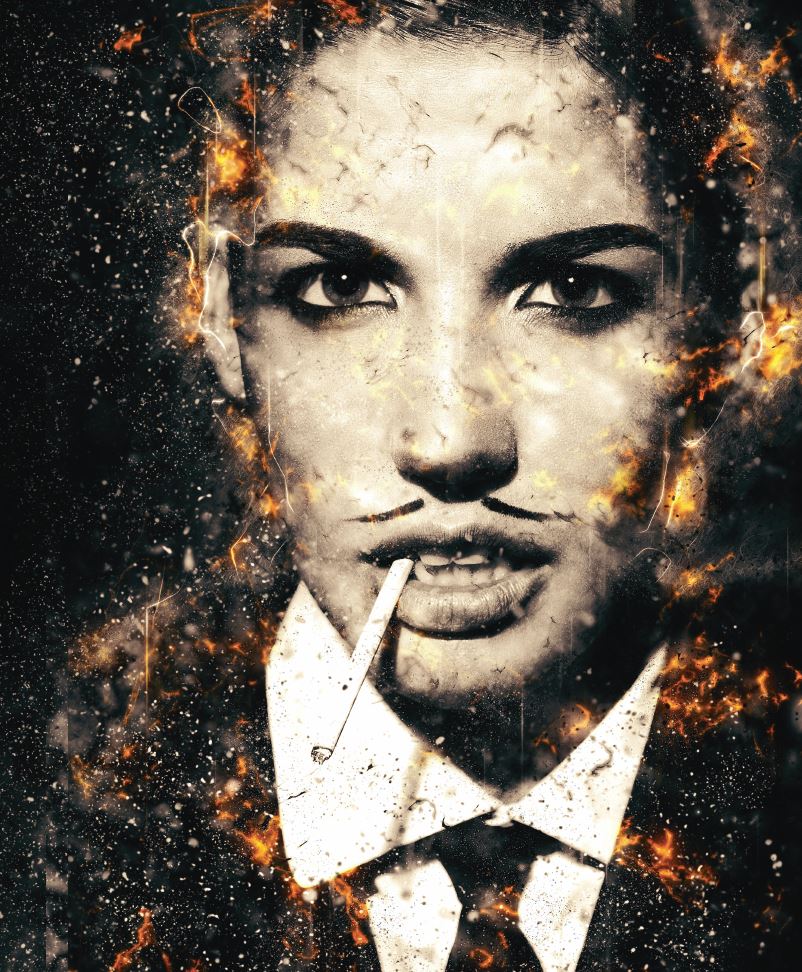 Social media influencers and fashion bloggers are a new generation of powerful men and women. This category did not even exist only a few short years ago… remember the days without Instagram or Snapchat? Neither do we. Celebrities can influence fashion and social perceptions, or make hundreds of thousands of dollars posting just one picture to Instagram because of the power and reach that they maintain.
A celeb who immediately comes to mind in this realm of millennial social media is the infamous Kylie Jenner. Often her millions of followers see her posts on her new favorite waist trainer or detox tea, and buy right into it. Many fail to realize that Jenner is making a profit off of each of these posts because of her broad reach and fan base. In younger millennials, Snapchat is becoming the social media outlet of choice, and fans get to receive daily, almost constant contact that feels very personal and brings an element of connectedness that has never existed before. Celebrities use social media as a way to get closer to their fans, but are also able to make money at the same time.
While Kylie Jenner is a great example of a powerful woman in media, there are many who have created success from nothing. Fortunately, you don't have to be born into the Kardashian family to gain this social media presence. In fact, the ability to build up your brand and your followers from scratch adds another element of success and power. In this sense, the millennial world is very much a meritocracy. Take Chiara Ferragni, for example, who started a fashion blog when she was 22 years old. Now, as the reigning queen of the fashion blogosphere, Ferragni's brand has grown into something much bigger than her blog, The Blonde Salad. She has her own footwear line, has graced the covers of magazines including Lucky and Vogue España, and has collaborated with brands such as Christian Dior, Chanel, and Louis Vuitton. Poised to become a fashion icon of our generation, Ferragni is both a trendsetter and an inspiration in business. She proves that talent and hard work are the bones of becoming a success and influence.
Two women who also burst on the fashion scene and became seemingly overnight superstars are Rachel Mansur and Floriana Gavriel. Those names sound familiar? They are the designers of the obscenely popular "it" bag of last season, the Mansur Gavriel bucket bag. When they first debuted these coveted bags, they were just two friends with a shared design aesthetic. They were true to what they loved and ended up creating something that the rest of the world loved as well. This just goes to show that power and success is so much more than just a name or a label. It took Mansur and Gavriel hard work to get to where they are today, but confidence and belief in oneself can go a long way.
On the flip side of things, we have two girls who have been in the spotlight since they were babies. Their road to success and influence was quite a different one, but also challenging. It's very difficult to shake off people's impressions and create a new identity. That is exactly what two twin sisters named Mary-Kate and Ashley Olsen did. Formerly most famous for their role as Michelle in Full House, the sisters are now two of the most respected people in the fashion industry. Their line The Row was awarded Womenswear Designer of the Year not once but twice by the CFDA. How did Mary-Kate and Ashley, once two cutesy child stars, reinvent themselves to become fashion powerhouses exactly? Once again, we seem to circle back to the point that hard work really does pay off.
In the fashion world, another brand with which everyone is obsessed is Balmain. Ever hear of the #BalmainArmy? What about #Balmaination? These are much more than just some promotional hashtags. They actually represent a new movement within the fashion house, which was originally founded back in 1946. There is a new generation of Balmain fans, and these fans want to be part of the Balmain Army, which includes the Kardashians, Rihanna, and models like Gigi Hadid and Jourdan Dunn. So, how can they be included in the ultra-luxe brand? Via an H&M collab, of course. Alexander Wang did it, Versace did it, but none have had as much anticipation as Balmain x H&M did. The reason being, everyone wanted to be a part of what Balmain is all about, and suddenly it would be accessible to the average consumer. The genius behind this is Olivier Rousteing, the 30 year old creative director of the brand. His understanding of millennial culture combined with an updated Balmain aesthetic has created a powerful brand that everyone wants a piece of.
This sense of power, based on a loyal following, is something that is quite common for today's society. Whether it be celebrities, actors, musicians, or entrepreneurs, having support and fans behind you is a huge aspect of power. The question is how these people harness this power and what they decide to do with it. Although he is certainly not a millennial, legend David Bowie is a perfect example of someone who used his power for good. He had the ability to nurture people's minds, influence their well-being, and even shape them as human beings. We all saw how the world reacted to Bowie's death, so there is no question as to the extent of his popularity, but also how loved he was by all. He influenced people to be different, be themselves, and gave many people great joy through his music. Even in death he had the power to achieve his first ever number one album. As we remember him, we remember the great influence that he has had on so many. Artists have the unique ability to influence their fans, and Bowie did so in such a positive way. He is a perfect example of someone who has inspired the generations below him.
Another musician – one of the millennial generation – who has really created his own voice and inspired others is Kendrick Lamar. His 2015 album To Pimp a Butterfly was named best album of the year by many music critics for its prolific words and unique sound, receiving eleven Grammy nominations. A supremely hard worker, Lamar released his first-ever mixtape back in 2003; he was 16 at the time. Thirteen years later, we see that his perseverance is not only an admirable trait, but also one that has paid off. He is a huge success, but what's more, he is revolutionary in his industry, not just for creating rap music, but for creating his own blend of many different genres, and for his passionate message of pride and the need for justice. His upbringing, drive, and raw talent led him to the place that he is in today.
In many cases, power stems from a different aspect of one's life, whether it be an innate gift, as was the case with Kendrick Lamar, an instilled strong work ethic, or perhaps a difficult circumstance that becomes a motivator. This is certainly true for artist Marina Abramovic, who lived a violent, unloving childhood. At the age of 29, she was finally able to escape this life and begin her new life as an artist. She credits her artistic nature to her audience for giving her the encouragement and motivation that her family never did. This goes full circle in showing that, yes, Abramovic is powerful because she is a successful artist, but her fans are also powerful because they are the reason she keeps creating. The symbiotic relationship between the two can be true of any powerful person. Without support, fans, followers, their power is no longer as great.
In 2016, women like Marina Abramovic maintain a stronger sense of power in society than ever. In every field, even male-dominated ones, women are succeeding and empowering others. One of the strongest movements that women today push for is to negate a sense of competition that we are often taught to feel towards each other. Actress and singer Zendaya is a young woman, only 19 years old, who has taken this idea and run with it. Last year, she was upset to discover that a magazine had photoshopped her waist and hips to make them look smaller. While many celebrities appreciate any photoshopping to improve their appearance, Zendaya immediately called out the magazine. She was upset that they would allow people to believe that this body image was realistic when, in fact, it wasn't even real. Her ability to use her power to promote a positive body image for other women is impressive, and hopefully will inspire others in positions of power to do the same.
Of course, the expression of power by millennial women goes well beyond the entertainment and fashion worlds and is not limited to western societies. Millennials can claim responsibility for getting Barack Obama elected. The overthrow of the Egyptian government in 2011 is credited to the use of Facebook, Twitter and YouTube by hundreds of thousands of millennials. One woman who is a global power and a proponent of women is Malala Yousafzai. Yousafzai rose to prominence when she wrote a blog for the BBC detailing her life in Pakistan under the Taliban regime, which represses women and does not allow girls to attend school. Now a Nobel Peace Prize winner, the 18 year old is calling for worldwide access to education, especially for women. Yousafzai became well known for her blog, and a documentary about her followed. Her power is not in wealth but in her ability to stimulate positive change in the world.
When it comes to wealth, however, one powerful woman who knows quite a lot about the subject is billionaire entrepreneur Elizabeth Holmes. A Stanford University dropout, Holmes developed a company called Theranos, which performs blood tests using only a finger prick. Although there is some argument as to the reliability of this blood test, there is certainly no question as to Holmes' success as an entrepreneur. She is the youngest self-made female billionaire in the world. And, her creation of Theranos was a way to create a cheaper, more personalized, and painless technology with quick results. In the future, perhaps this technology could be put to use in places where people would not have access to health care, and that is an admirable goal. In 2016, women are changing the definition of power and proving further the strength and ability that women of our time possess.
Power is characterized as something slightly different to every person who embodies it. It can be defined by success in a certain field, whether it be Chiara Ferragni in the blogosphere, David Bowie in the music industry, or Elizabeth Holmes in health care. Power is being the person who can empower others, like Zendaya has done by promoting positive body image for women. Power is about finding the strength to persevere, like artist Marina Abramovic. It is about having the ability and drive to positively influence our world, like Malala Yousafzai. It is the ability to change a social perception or even overthrow a government.
However, there is much more to power than media influence, popularity, or money. Having control over your own life, having the drive to achieve any goal, having the positivity to overcome any obstacle, and finding happiness along that journey is the ultimate power. Of course, power and influence is not just for the rich and famous. These are large scale examples of what can be accomplished. Today's society, with all of its social media tools and lifestyle options, gives us more choices in how to pursue our passions and promote our ideas. Whether within larger or smaller circles and to a greater and lesser degree, we all have power to achieve our ambitions and to be a positive influence.
GET THIS PRINT ISSUE HERE