BASIC Rebel Issue
#PrintEdition Featuring Two Print Covers:
Shiva Safai & Women Superheroes
Publisher: Basic Media Company LLC
Size: 176 Pages of Fashion, Art & Photography Goodness
PRINT COPY  Cover 1 – SUPERHEROES SOLD OUT!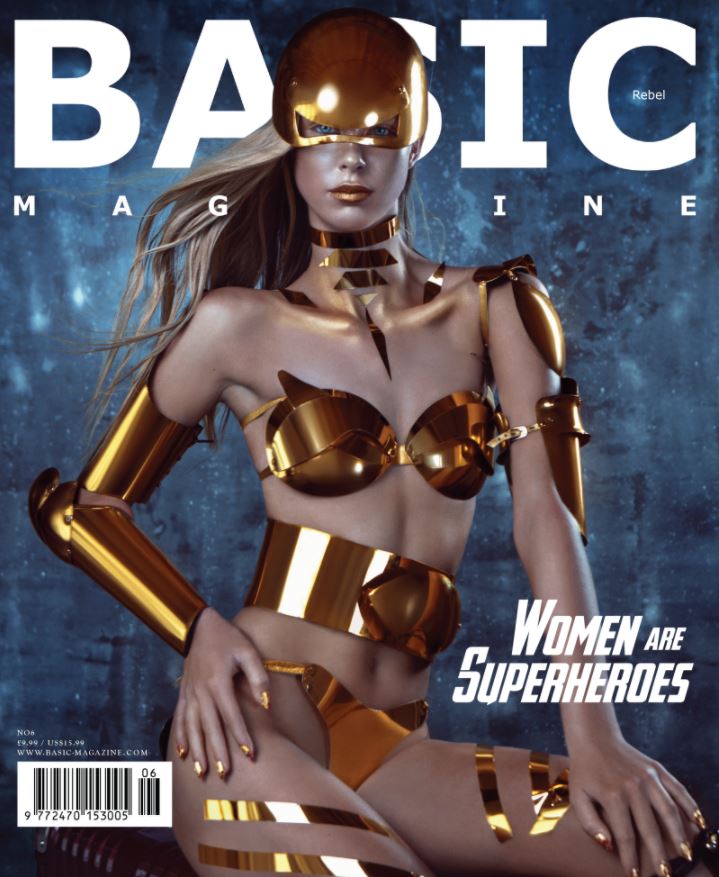 PRINT COPY  Cover 2 SHIVA SAFAI [Limited Edition]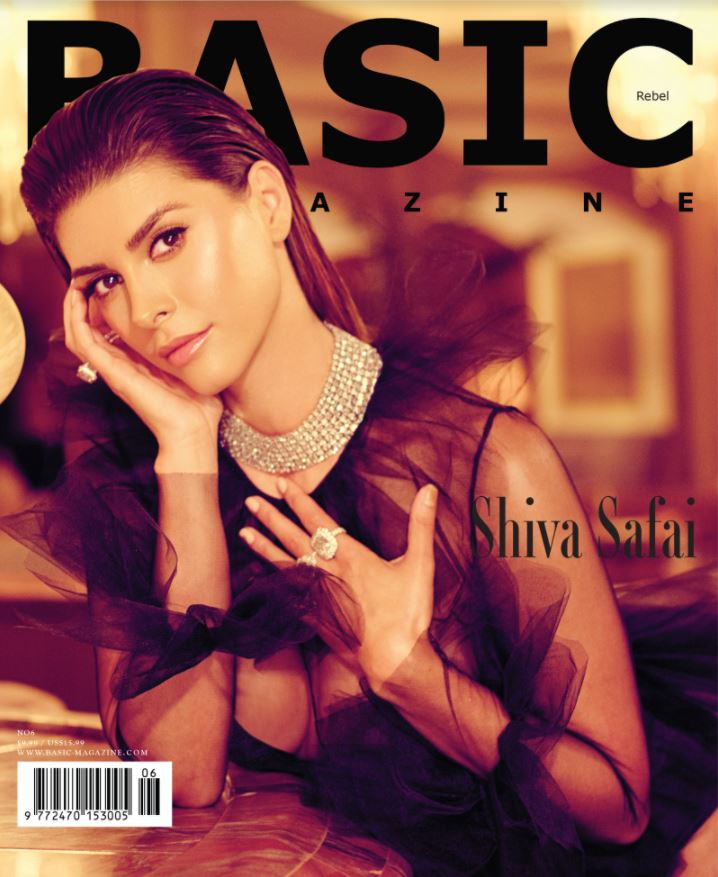 DIGITAL COPY Basic Rebel Issue AVAILABLE HERE
176 Pages of Fashion, Art & Photography Goodness
PUBLISHER: ©BASIC Media Company LLC
COVER: SHIVA SAFAI
SIZE: 160 Pages of Fashion, Art & Photography Goodness
#BasicCoverStory with Shiva Safai – The Old Hollywood Beauty and Fashion Starlet Kathryn Campbell
#BasicFashion Photography & Editorial Spreads: Red is Sexy! by Domenico Donadio, Crime & Crimson by Ekaterina Belinskaya, Lone Wolf by Gian Andrea di Stefano, Reinas De Belleza by Diana Gomez, Searching for the self by Justyna Mysior, Mascarade by Jasmine De Silva, Spills & Spells by Juan Pablo Castro, Tattoo My Heart by Vera Sadovskaya, Color Evocative by Heath Grout, Nullus In Verba by Viktorija Pashuta
#BasicAccessories – hottest and most unique fall accessories featuring GC Luxury, Judith Leiber, Diana Law, Marlene Albrecht, Marzook, Enji Jewelry, IRI and many more.
#BasicIllustrations – This Season on the Runway by Shibo Chen, Maria Veronica
#BasicFeaturedDesigners – Dolce & Gabbana, DKNY, Rochas, Prada, Dilara Findikoglu, Yana Markova, 4 Icon, N21, Louis Vuitton, Versace, Girl Power, Fernando Garcia, Charles Jourdan, Christian Dior, Anne Marie of Paris, Paulette, Guinet, Shehastwosmallmoons, Velvet Eccentric, George Gurung, Daseul Kim, Marlene Albrecht, Silvana Tedesco Couture, Ainee Suhaidi, Norman Silverman Diamonds, Cesare Paciotti, Steven Khalil, Another Stories, Ewa Polkowska and more.
#BasicViral – Women Superheroes, AVengers by MARVEL shot by Viktorija Pashuta
#BasicBeauty – Hot Tropics by Dasha Matrosova, Connect the knots by Debora Barnaba, Honeyed Amber by Viktorija Pashuta, Funtastic by Ammy Berent
#BasicCharacters interview features with Popovy Sisters, Tess Holiday, Rajiv Uttamchandani
#BasicArt in ILLUSIONISTS spread by Hiroko Shiina, Tran Nquyen, Allen Williams, Marina Mika, Patricia Ariel
AND MORE!