BASIC Vibes Issue
#PrintEdition

Featuring Two Print Covers:
Pia Mia & DOLLZ
Publisher: Basic Media Company LLC
Size: 160 Pages of Fashion, Art & Photography Goodness
PRINT COPY  Cover 1 – PIA MIA [Limited Edition]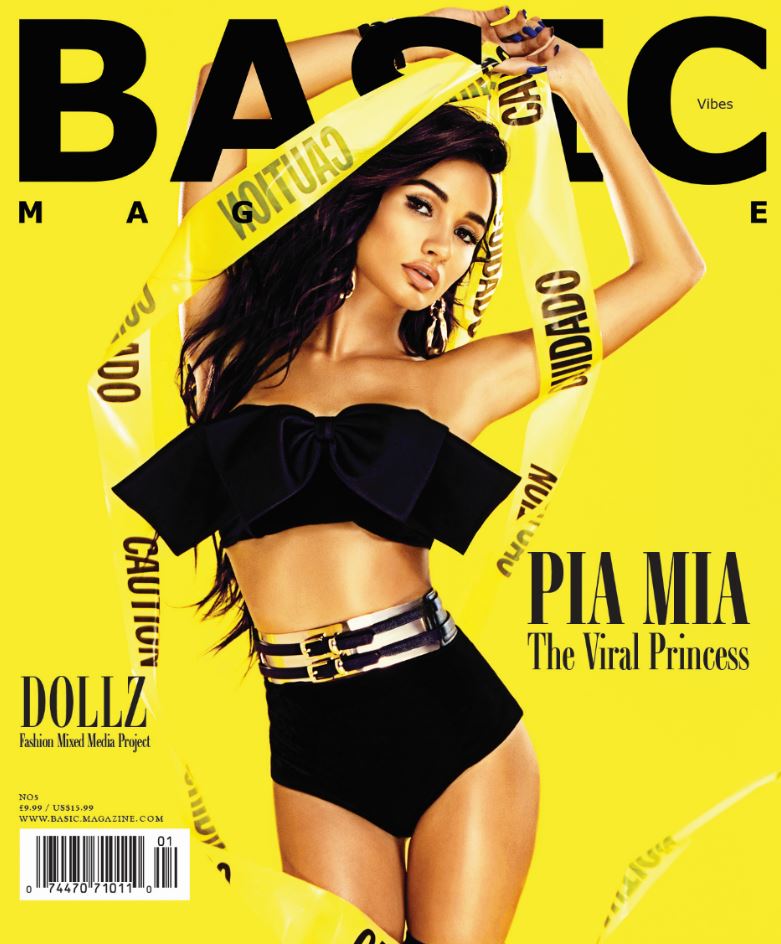 PRINT COPY  Cover 2 DOLLZ   [Limited Edition]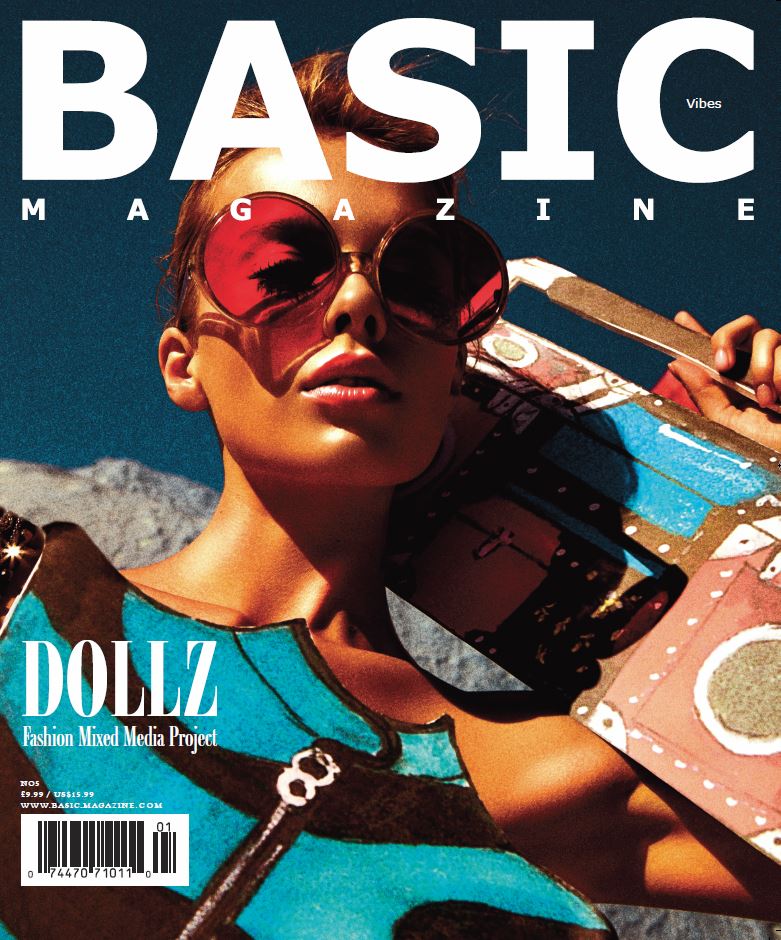 DIGITAL COPY Basic Magic coming soon
160 Pages of Fashion, Art & Photography Goodness
PUBLISHER: ©BASIC Media Company LLC
COVER: PIA MIA
SIZE: 160 Pages of Fashion, Art & Photography Goodness
#BasicCoverStory with PIA MIA – the very first cover of a Viral Princess as a fashion brunette
#BasicPhoto FASHION PHOTOGRAPHY & Editorial Spreads: Bad Behavior by Andrey Yakovlev from Russia, Americana by Mike Ruiz from US, Savannah Hearts by Josh Brandao from UK, Fräuleinwunder by Suzana Holtgrave from Germany, City Scape by Weronika Mamot from Australia
#BasicAcessories – biggest accessories issue featuring Otherness, Sylvio Giardina, Grav Grav, Laila Uiska, Merveau, Marlene Albrecht, Kate Spade, HEIO Manhattan, Axiom, Nina Molnar, Silvia Fado, Michael Kors, Wisewear, Armani Exchange, Chaps, Diesel, MDLR, Egard, Emporio Armani, Fossil, Skagen, Misfit, Khamama, Minnoji, SPECTRA and many more.
#BasicLookBooks – Ieva Mezule from Latvia, KOFTA from Russia, Nicolas Jebran from Lebanon, Nicopanda from USA, Bryan Hearns from USA, Dilara Findikoglu from UK
#BasicFeaturedDesigners – Chanel, Louis Vuitton, Gucci, Moschino, Rei Kawakubo, Iris Van Herpen, Porshz, Pangolin, Clara Daguin, Void Shoes and more
#BasicProject – DOLLZ a Fashion Mixed Media Art Project by Viktorija Pashuta, Illustrated by Eris Tran
#BasicBeauty – Peekaboo by Carlotta Broglio & Marta Piroli from Italy, To Dye For by Alex Black, Hairdelicious by Paloma Rincon, Celestial by Matryoshka Wadhwani from Hong Kong
#BasicCharacters interview features with International model Helly Cee, singer Kerri Madders and Josh Levi
#BasicArt exclusive insights with inspirational creatives like Simon Ma from China, Nicolas Obery with his Fantasmagorik series from France, Blank William NY based sculpture designer, WonderWoman exclusive drawing by Alex Ross from Sur le Mur Gallery.
AND MORE!