Words by Morgan Mantilla, Photos by Spencer Cotton
Sam Murkofsky, the mastermind behind Manhattan Knights, is here to make an impact on his community, one cheeky hoodie at a time. This cool and collected New York native is all brains, heart, and wit. Beaming with enthusiasm, its clear Murkofsky is proud of his roots. Roots that have served him well, bestowing him with a grounding presence, and a finger on the pulse of the future. Murkofsky's all-inclusive, luxury sportswear brand was founded with a clear, three-part goal in mind: to make satirical streetwear, designed to give the wearer confidence, which would be produced by fellow New Yorkers. Since the brand's beginnings in 2015, he's done exactly that, and he's just getting started.
BASIC: What motivated you to start this brand?
Sam: I saw that the streetwear trend was on the rise back in 2015, and as much as I like streetwear, I also saw the sort of irony of people just buying this stuff because some brand name was on it. So I started making satirical graphics to sort of both celebrate it, and kind of make fun of it at the same time.
B: Why was it important to you to create a collection that's diverse in size, genderless and ageless?
S: Looking back, I started making t-shirts and hoodies, and people would ask me, "oh, is it men's or is it women's?" and I would be like, "…it's a hoodie…like, what do you mean?"
It's genderless by nature. So when I moved onto making cut and sew stuff, it was already in my mind that the brand is unisex, and I just didn't really see the point in splitting the collection in half. Also, I feel like in this day and age, the idea of gendered clothing is pretty antiquated, so going genderless just made perfect sense. In terms of size variety, I worked in retail for 10 years before I started Manhattan Knights, and the experience of watching people try on and buy clothes really stuck with me. I realized that people are more willing to spend money on things that are a little bit looser fitting or easier to wear. So that was my philosophy when I approached the cut and sew stuff. It had to be something that you could easily go to the store and try on and not feel insecure in. I want you to immediately feel comfortable in my clothes.
B: If fashion is your first love, your second love is…
S: Food!
B:So what would you like people to take away from your brand?
S: Well, I definitely would like people to hear the voice of the brand, the sense of humor and the bit of snark. I would also like them to really hear our messaging, of being inclusive, of supporting one another, and of supporting New York City.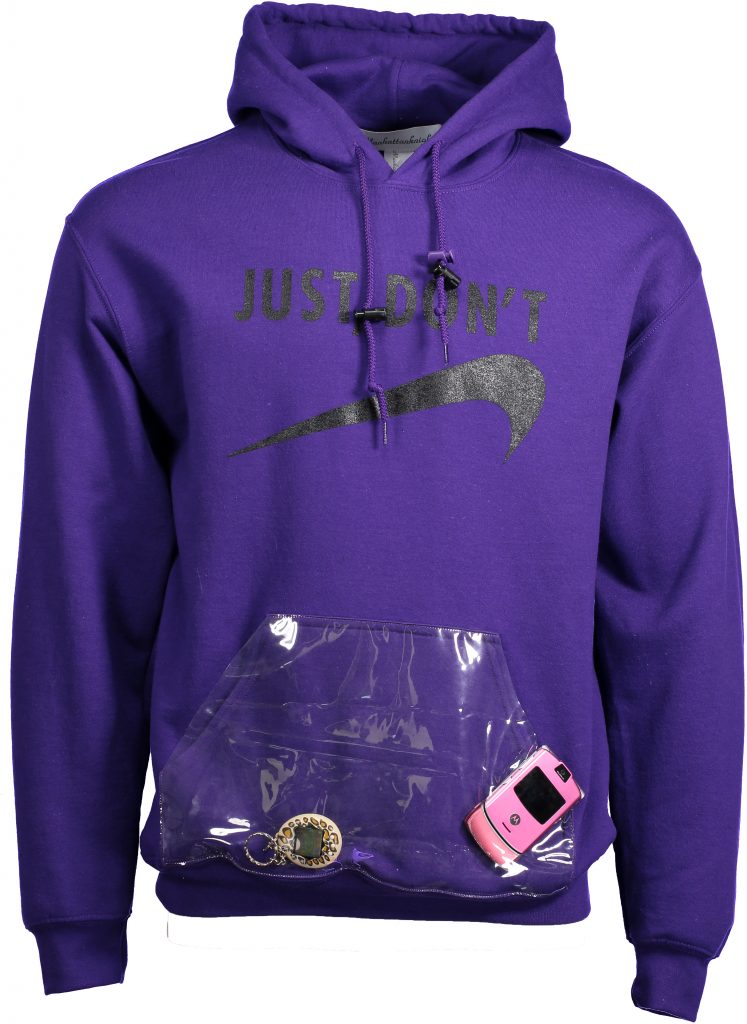 B: Which textile do you feel best describes your essence? Silk, leather, or denim?
S: Leather, because you have to have a thick skin.
B: Could you tell me about the specific like intangible magic that so inspires you about New York?
S: I like to tell this story about when I was a little kid and my mom was trying to hail a cab. Long story short, she basically made these people get out of a taxi, and when they got out they were like, "oh my god, lady, you're a real New Yorker!" [laughs] It was in that moment that I realized, "oh my god, that's what it means to be a New Yorker. Like so badass and cool, and not taking shit from anyone." Then right after 9/11, there was just like this feeling in the streets, between everyone, of community and of support, that we all survived this together. That made me even prouder to be a New Yorker, seeing people from all walks of life supporting their neighbors. It really solidified New York to me as to a place where the lines between culture, and gender, and all that, are much more blurred than anywhere else, in my opinion.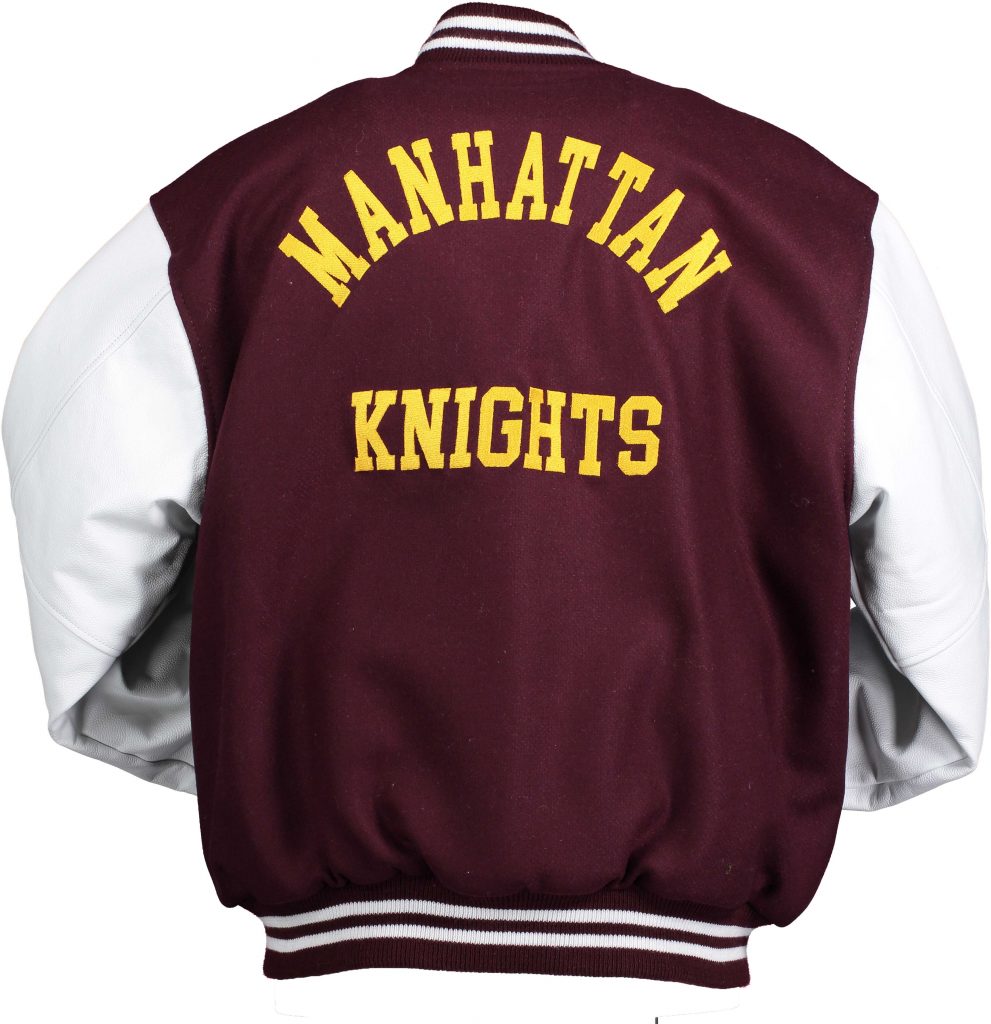 B: Who is someone, alive or dead, you would most love to have the chance to talk to?
S: Well, my number one fashion icon is Hedi Slimane, so I'd definitely want to talk to him.
B: Why is Hedi Slimane your fashion icon?
S: Well, from a young age I was interested in clothing and I loved the idea of fashion. I liked the clothes in GQ, but I mean, this was like the late 90s so you would see these Dolce & Gabbana and Calvin Klein models with big muscles, wearing very square, loose cut stuff. I remember vividly the first time I saw an ad for Dior Homme, and it was like this skinny guy, in this weird black suit, with a sleeve hanging out, and I saw myself in that. It made me think, "Oh, okay, so there is a place for me in the fashion world." I identified with that image much more than I identified with any other image I'd seen before.
B:What do you think the future of fashion looks like?
S: That's a tough one. In my fantasy world, the future looks like people having their own unique style, and buying sustainable clothes that are made locally, or at least ethically. My concern is that that's probably a pipe dream. Fast fashion has really taken over, and it's difficult to compete with. It's changed the customer's mindset about how much something should cost, without the education of why that garment might cost 40 dollars and my version might cost 400 dollars. Another thing that I think has really taken over is social media. It's given everyone a chance to be accessible to people, and increase their reach. As much as I like social media, I think the problem with it is that it's taken away some of the mystery of fashion. I love having something that's not everywhere instead of like, "oh, that's Gucci, and I know that because I've seen it all over Instagram." It doesn't feel original anymore, and takes away a little bit of the magic for me.
B: Now for a more philosophical question. Active pluralism explores the opportunities of dialogue, critical reflection and respectful argumentation within and between people of various religions and world view ideologies. Each vision on truth and morality is based upon fundamental ideas, underlying presuppositions, sources and paradigms. By questioning these commonly accepted presuppositions and submitting them to critical survey, active pluralism seeks to contribute to a more understanding and equitable society. Do you think active pluralism is achievable?
S: Yeah, I mean, it's definitely a tall order, but I'm all for it. I think that dialog is what brings people together. I think that one of the problems that we have is that we've gotten so scared to talk about things that like people aren't even having the conversations. Even from my own experience, as a gay man, like there are questions I get sometimes that I find irritating, but in the end, it's better for me as a person and as a member of this community to educate someone and to have that conversation, even if it's uncomfortable for me, because that person is going to walk away with a better understanding. I do believe that having those conversations is really the way to mend a lot of the issues that we have. But again, it is hard, and you know, I'm like a white man saying this, so it's a lot easier for me to say that than it would be for other people. "I want you to immediately feel comfortable in my clothes."
B: What do you think the world needs more of?
S: Oxygen, probably. [laughs]
With a contagious laugh, we part ways. He's off to nurture another passion of his, working at a center for autistic children. Today he'll be mentoring and playing games with the children, before returning to Manhattan Knights to dream up more snarky garments. This clever innovator is a man of many layers. Who knows what we'll see next from this passionate creative. One thing's for sure, he's got plenty of quips and schemes left to keep us guessing.
If you would like more information on Manhattan Knights, please email Melanie DeFilippis, of Word of Mouth Public Relations, at melanie@wom-pr.com