BASIC: What piece is most emblematic of your current collection and why?
The most representative piece of my current collection is a red, over sized coat. It binds together most of the inspiration in one item of clothing. The red color symbolizes the blood of the butcher's apron and the monstrous habit of carnivorous plants eating insects. Sequins on volumized sleeves represent seeds and their capability of growth.
BASIC: What will clothes be like in the future?
My hope for futuristic clothing is that every person in the world has the right to wear whatever he or she wants, that this freedom brings new visions and creativity in people's minds, creating new cuts and forms in general.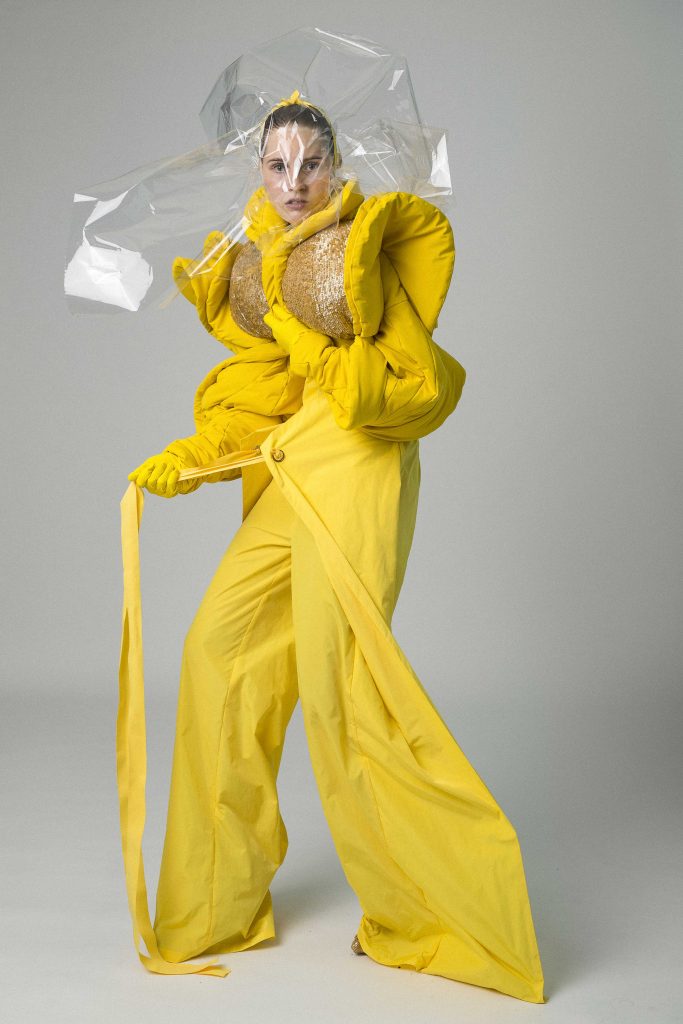 BASIC: Dream client? And why?
The dream client is someone who is willing to let go, who trusts my vision, and its not afraid to take risks. There are a few of them on my wishlist, but the top three are Nicole Kidman, Cate Blanchett, and Rihanna.
BASIC: Tell us about a piece that has been designed in your dreams but still isn't a reality.
My dreams are sometimes so crazy and fast, so most of the times I forget what I have dreamed about. But the one I remember the most is a piece entirely made of glass, and my hope is that one day it will come to life.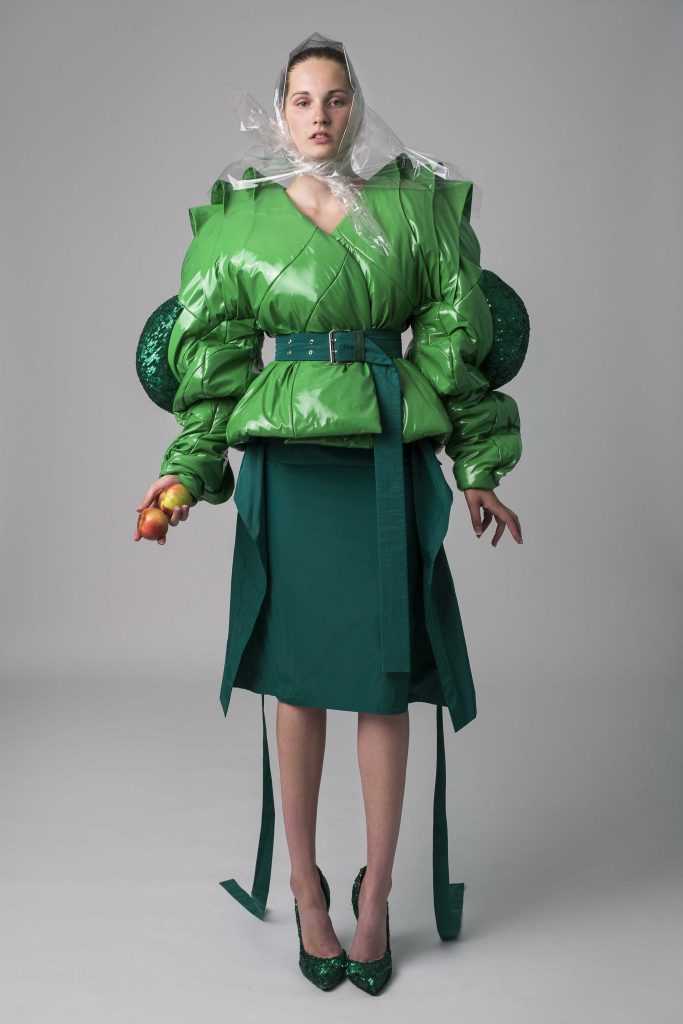 BASIC: If there were a soundtrack to your designs, what song would you choose?
Sounds are closer to my design aesthetic, so my chosen song would be without words, only instrumental. The Vivaldi's "Four Seasons"is a bit like the mood of my inspirations, so definitely some classical masterpiece.
BASIC: What historical or vintage clothing trend do you wish would make a come back?
Crinolines. I really like the dramatic shapes and sizes of skirts. Of course, my modern version would be a bit different, but isn't it so many girl's dream to be a princess? As designers, we should be able to give them that joy.
DESIGN DAMIR BEGOVIĆ @DAMIRBEGOVIC13
PHOTOGRAPHY DARIJA CIKAĆ @DARIJACIKAC PHOTOGRAPHY ASSISTANT NEVEN MURETIĆ MODEL KORINA BREČIĆ @TALIAMODEL_OFFICIAL