3.Paradis launch their Spring/Summer 2018 collection *ON IRA TOUS AU PARADIS* meaning We'll all go to heaven in the brand's native French, as the logical sequel to their AW17 collection Paradis Perdu. It explores the idea of reconstructing a safe haven and takes inspiration from the brand's own unconventional path to paradise. This season 3.
Paradis' Creative Director Emeric Rico Tchatchoua asks the questions "What does paradise mean to us as young people?" using garments as a platform to make people think about a question as old as time. In responding to this, 3.Paradis have travelled back through the ages to a more primitive time, the origins of clothing, and the role it was created to fulfill as protection from the elements – a barrier between the skin and the environment. Blending fabrics and textures, purpose and intent, each piece traces its own altered pathway to heaven because On Ira Tous Au Paradis…
3.Paradis continue to develop their seasonal collections launching a number of new product categories for Spring/Summer 2018. New waterproof pieces featuring a rain drop graphic either printed or over-embroideried with the word "Waterproof". In place of reversible jackets, this season pioneers the fully transformable item with the "Mogus" bomber cleverly concealing an oversized parka between the lining and back piece sealed with a zipper. In another innovative development they have created the "one sleeve pouch" turning a shoulder bag or pouch into a new item worn over the sleeve and across the body with multiple pockets.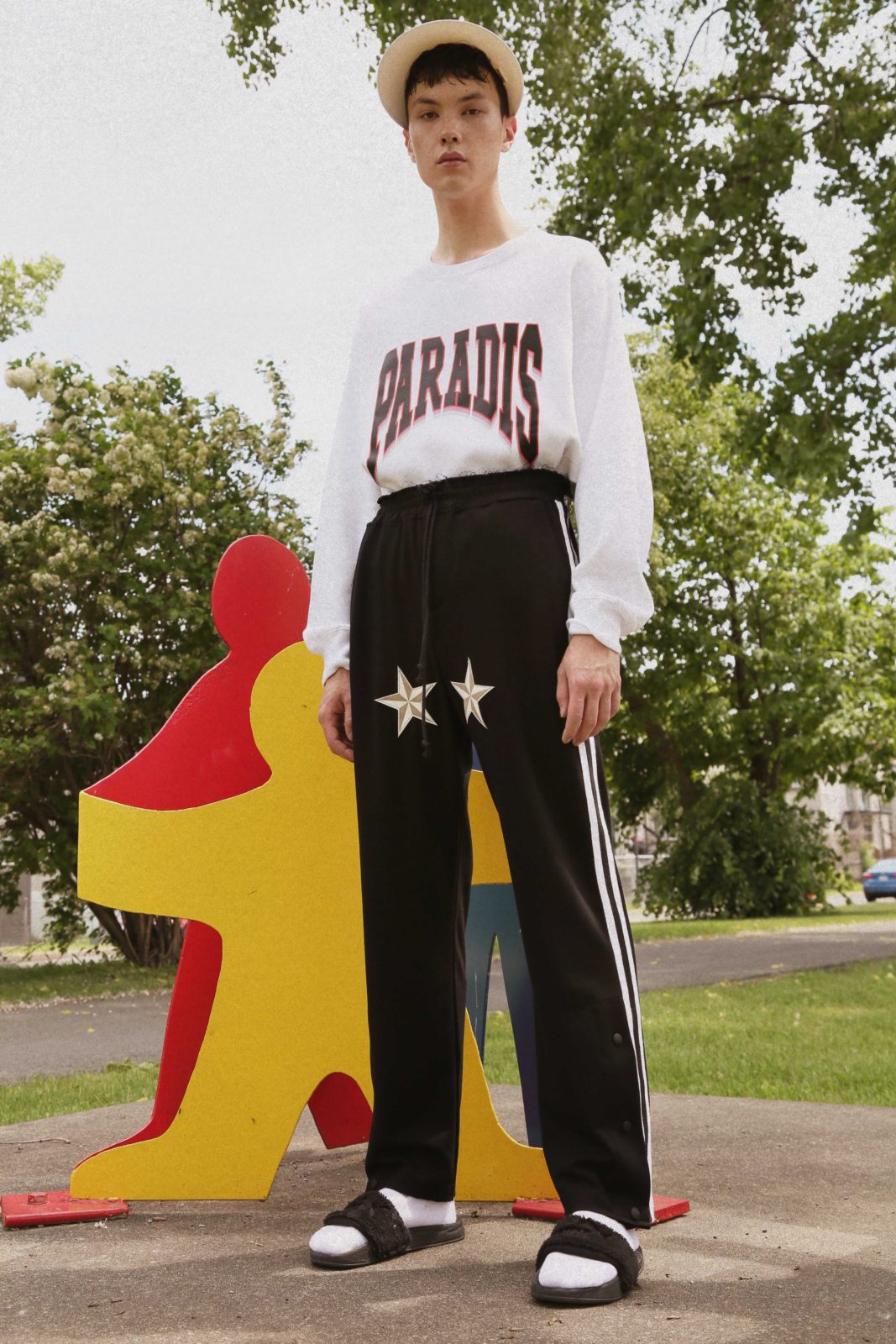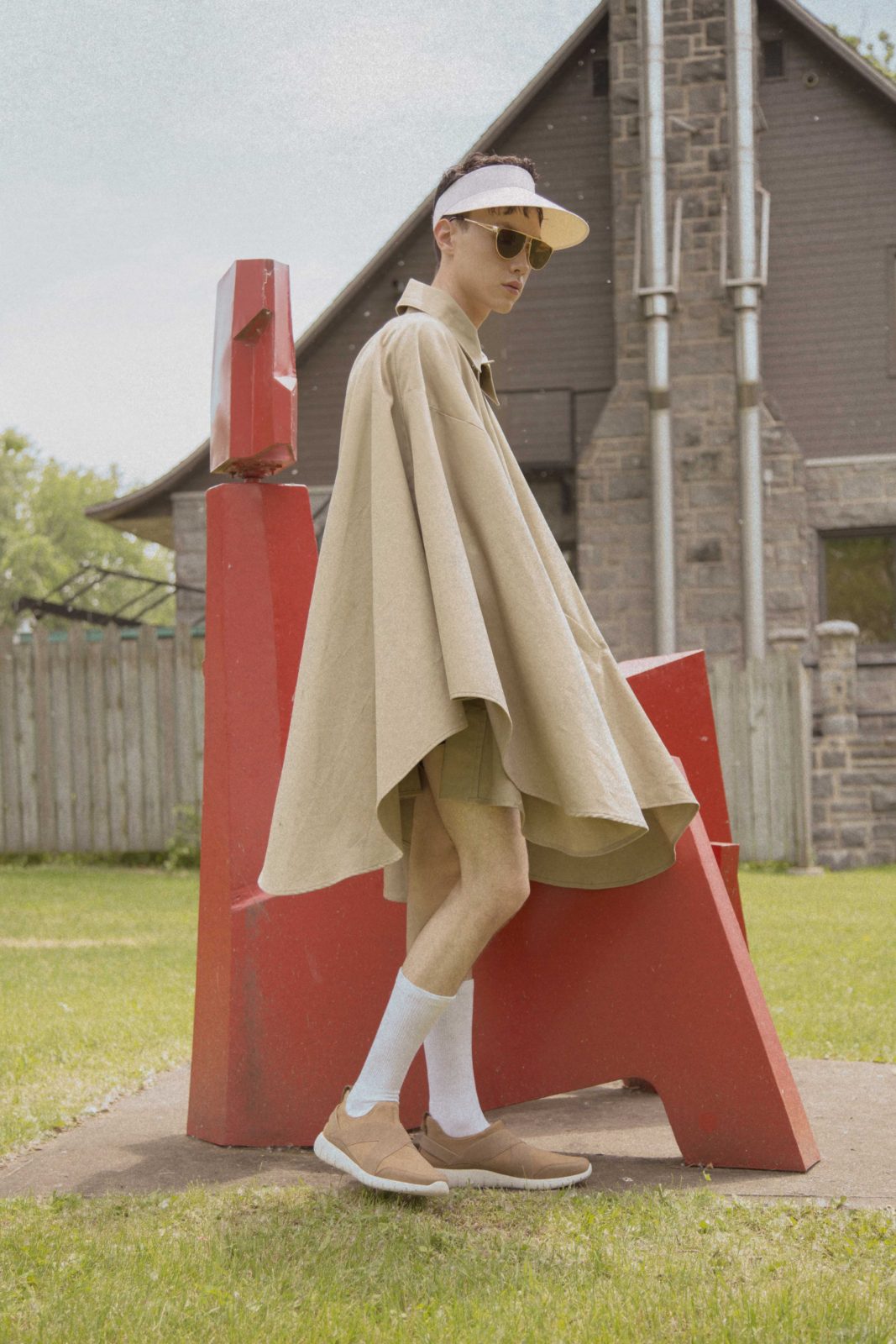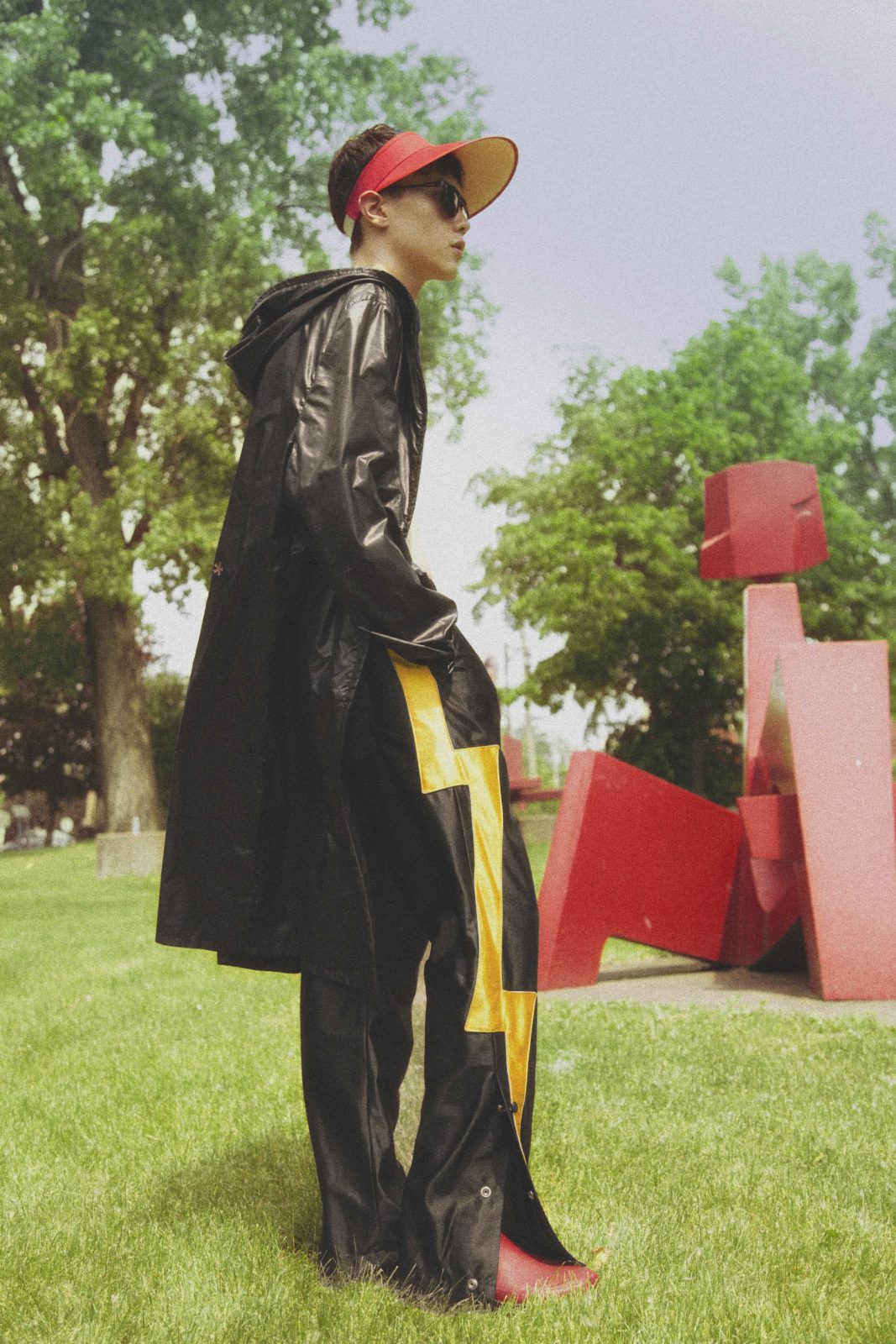 Established in 2013, 3.Paradis is an innovative ready-to-wear brand co-founded by Emeric Tchatchoua with the vision of promoting a common voice amongst today's global generation by deconstructing traditional ideas and reinventing menswear with no rules and no conventions. Living between Paris and Montreal the designer believes that we are on the brink of a cultural revolution, which will bring about a major change in society and mark a turning point in the evolution of menswear summarised by the three words "Disruptive, Chic and Poetic". 3.Paradis is stocked in Cntrbnd Toronto & Vancouver, Juice Shanghai, IT Hong Kong, Nubian Tokyo, Club 21 Singapore, Tom Greyhound Korea, The Hypebeast Online Store and Ejder in the United Kingdom as well as being available through their own brand e-commerce pop-up platform at www.3paradis.com.
WWW.3PARADIS.COM
@3PARADIS