Markus Lupfer graduated in 1997 from London's University of Westminster with a first-class honors degree. With his refreshingly unique style and artful way he redefined everyday basics, his critically acclaimed final year collection was immediately bought byLondon boutique Koh Samui. It was in quick succession that he was awarded the British Fashion Council's New Generation Award in 2001, providing the platform to begin showing on an international level the label that bears his name.
Lupfer is renowned for his humorously subversive knitwear and inspired approach to jersey daywear and tailoring. His innovative and often surreal use of print, embroidery and graphic embellishment, continues to earn him a devoted celebrity following. With fans including Madonna, Beyonce, Rhianna, Katy Perry, Jennifer Lopez, Cara Delevigne, Olivia Palermo, Anna Kendrick and Nina Dobrev.
Markus Lupfer's witty and unique approach to sequinned embroidery has won him loyal customers the world over. Particularly, American Vogue's Contributing Editor Sarah Mower, who recognizes the cult fan base Lupfer is quickly acquiring.
"Markus Lupfer's been very clever in making his sequinned sweaters an item with a bit of a cult following that draws followers from a really surprisingly broad customer-base. They strike such a great balance between easy and dressed-up and witty and smart – pieces to make people from teenagers to grown ups smile and feel good in it almost anywhere."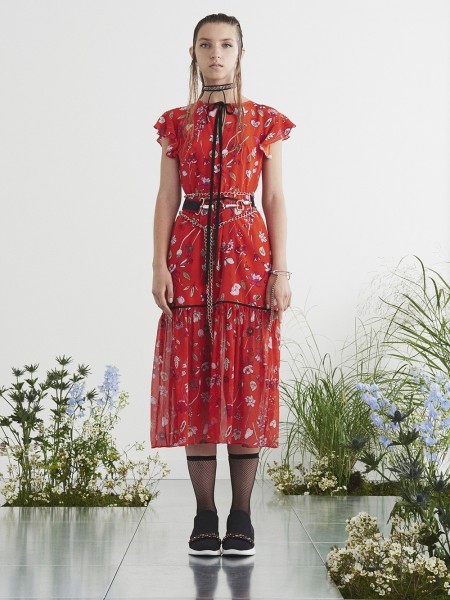 The Markus Lupfer umbrella brand has evolved to include menswear, accessories and footwear collections bearing all the Markus Lupfer hallmarks and essence of wit and playfulness.