by Amanda Vandenberg
Over the weekend, Michael Costello opened his flagship store in the heart of Los Angeles. The space serves to showcase spectacular gowns designed for his star-studded cliental while offering ready-made pieces retaining the lux femininity and strength we've come to expect of Costello's work. Bright lights, airy heights, a wall of roses and pieces in lush blushes, ivories, and rubies. A small bridal boutique tucked in the back. The store is a dream – an oasis in the center of the concrete busyness of downtown. BASIC Magazine took a few moments to speak with Costello amid the many well-wishers of the launch.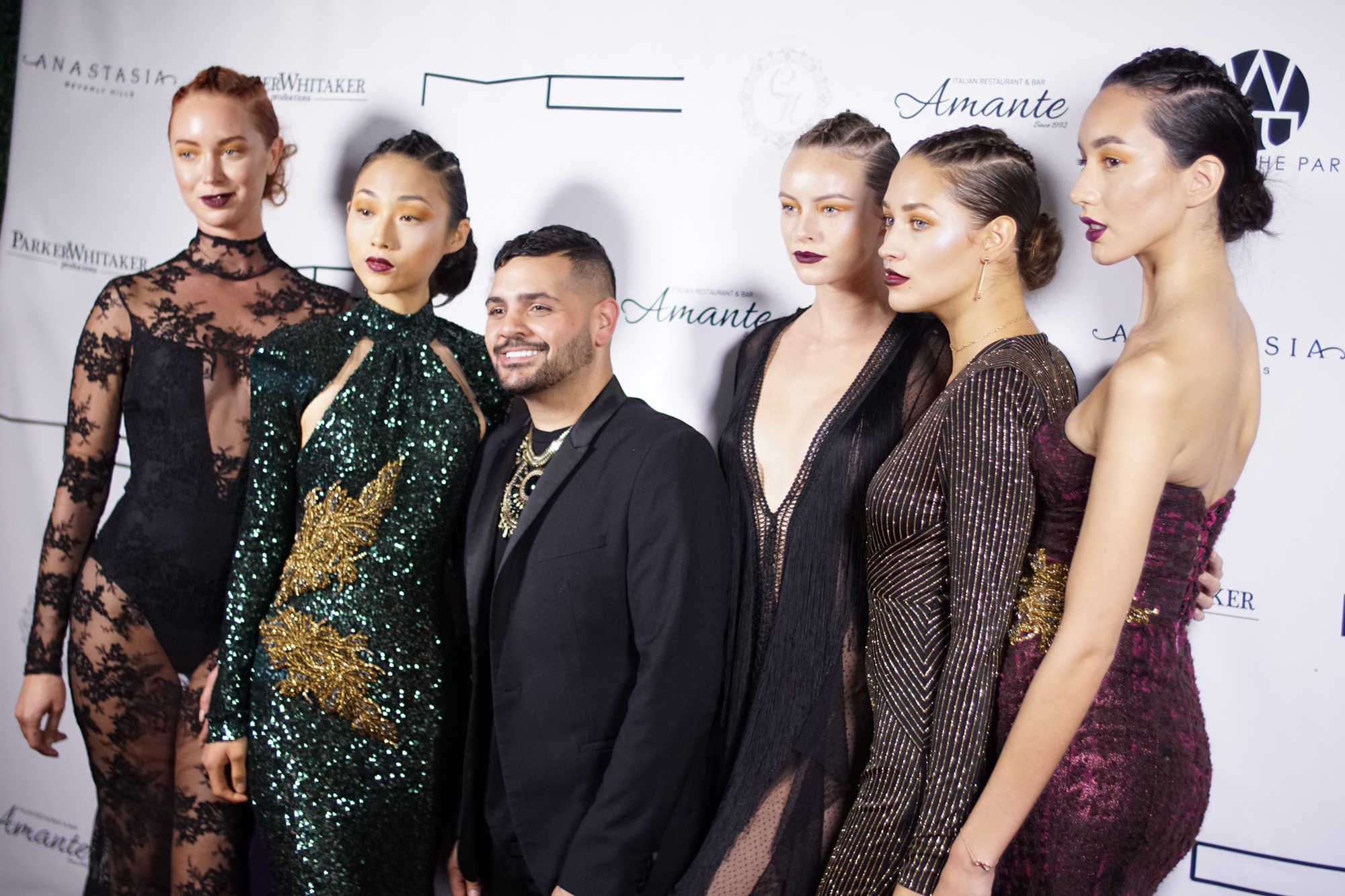 BASIC: How are you feeling on the eve of your store opening it's doors to the public? 
Michael Costello: It's exciting! We've been planning for this opening for so long, and now it's finally here.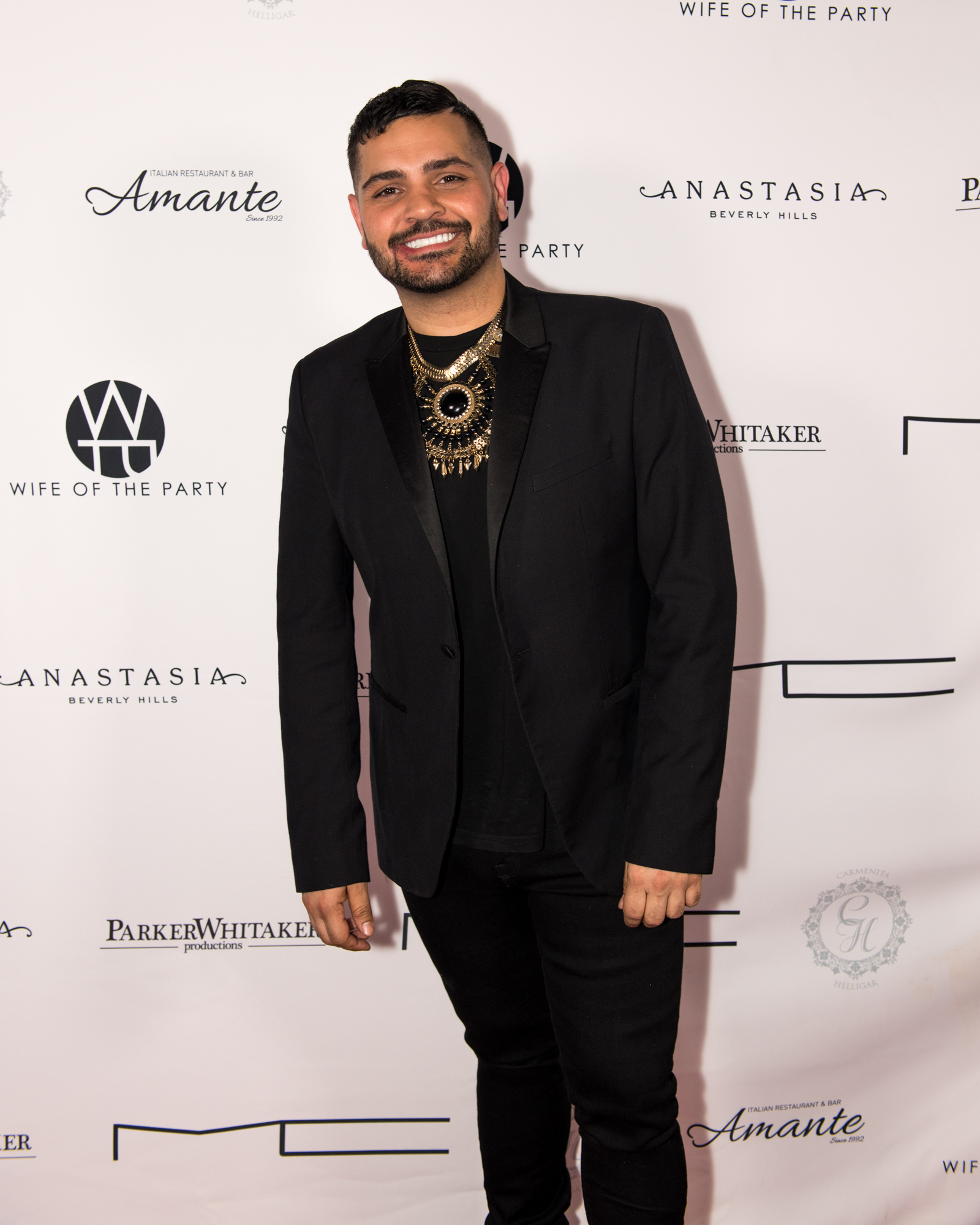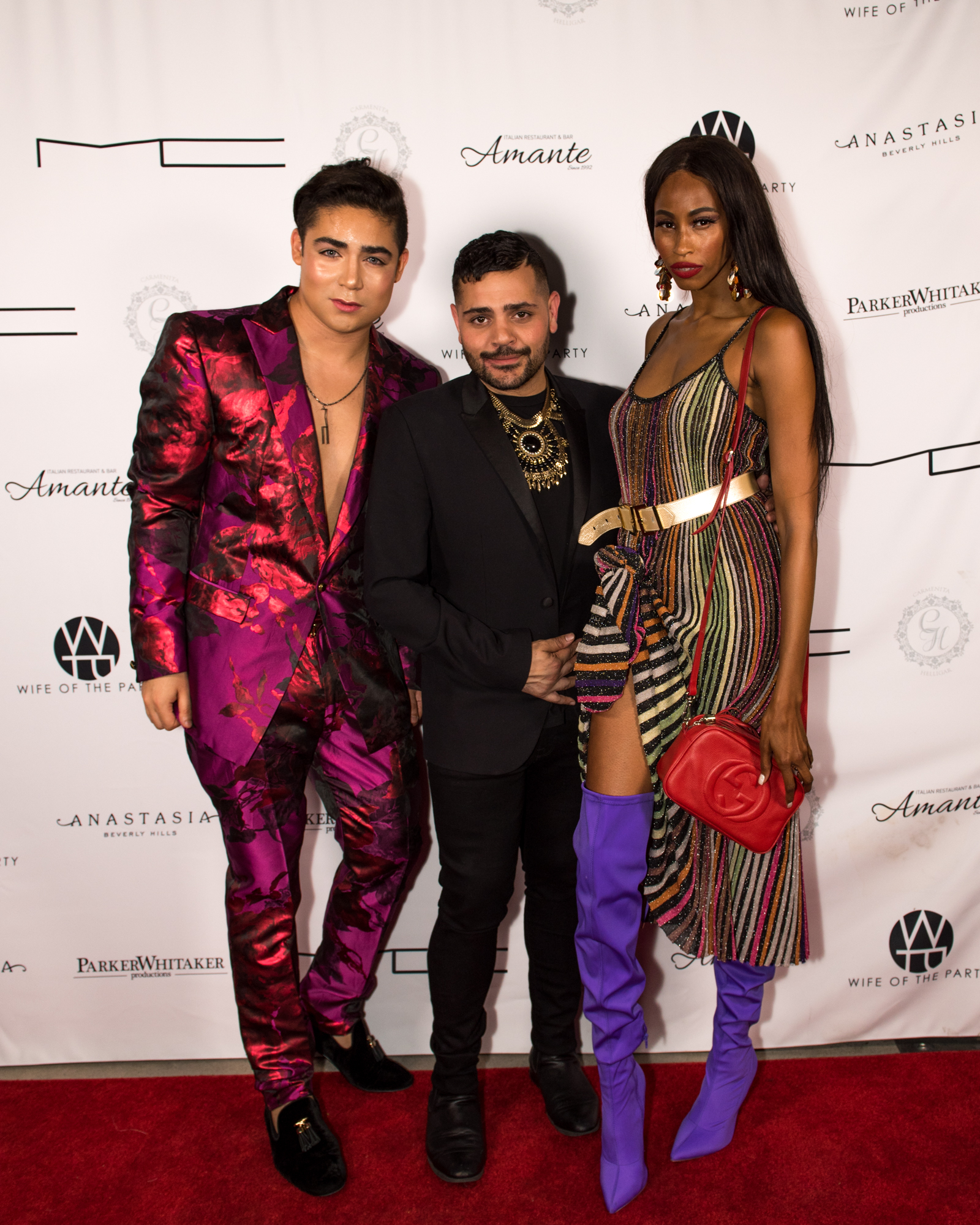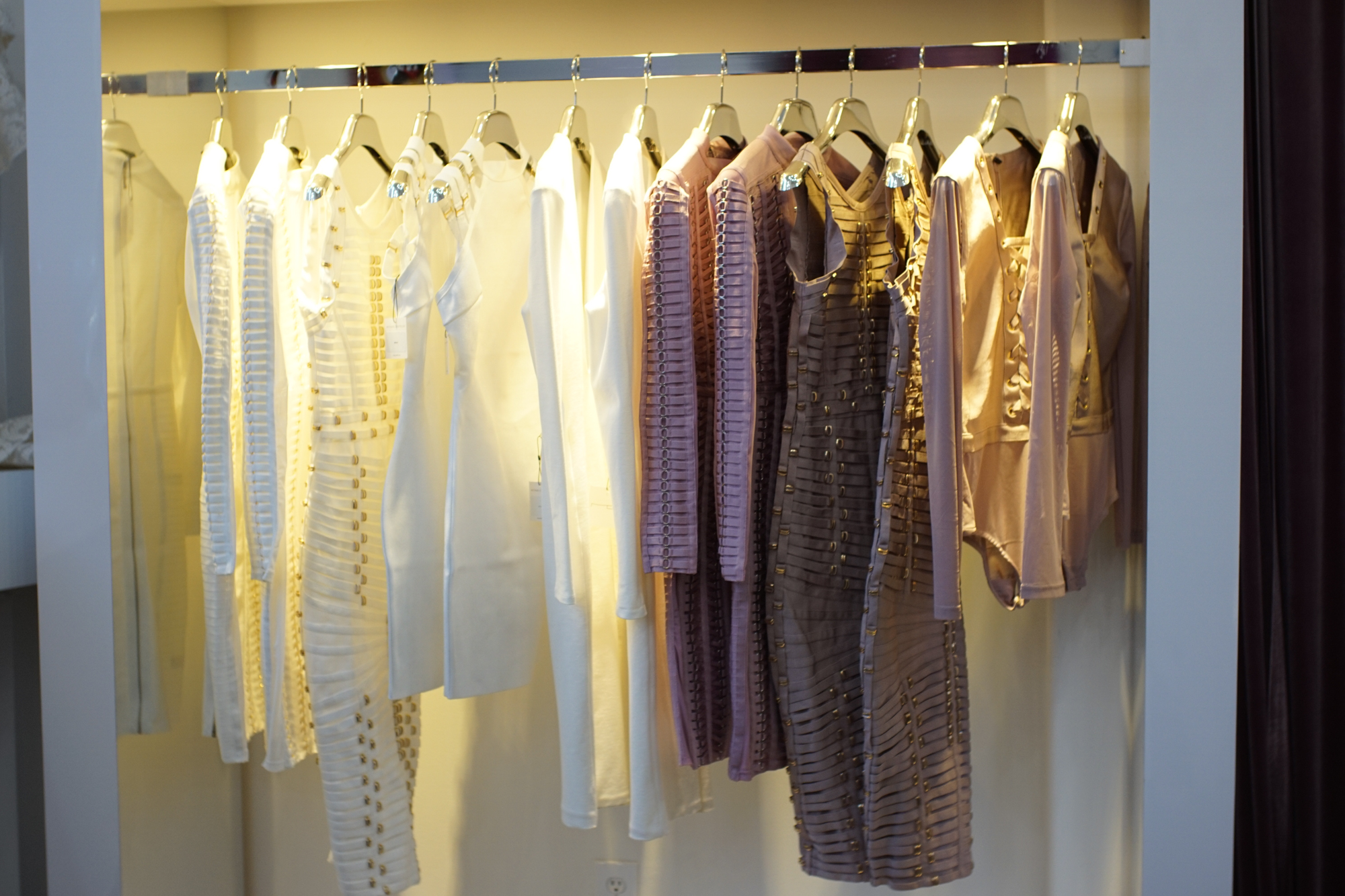 BASIC: And you're from Los Angeles, yes? 
 Michael Costello: I grew up here for the first 15 years of my life, and then I moved to Palm Springs where I opened up my very first store when I was 15. I stayed there for 15 years, and then I came back. 
BASIC: Does this in a way feel like a homecoming? 
Michael Costello: Here's what's crazy. When I was 12 years old, I was walking these streets with my mom and dad. And they would show me beautiful fabrics, and I would be like a kid in a candy store, looking at all of them, wanting to buy them. My mom and dad would buy them for me, and now to open a store in the place I grew up buying fabric – it's amazing. I don't know the right word to describe it, except surreal, because I want to say, yes, I knew this would happen one day. Because this is what I worked so hard for. I don't want to sound big-headed, that oh, I somehow knew I'd always be here, because I still don't feel like I'm 'here' yet. Everyday I wake up, and I'm ready to work.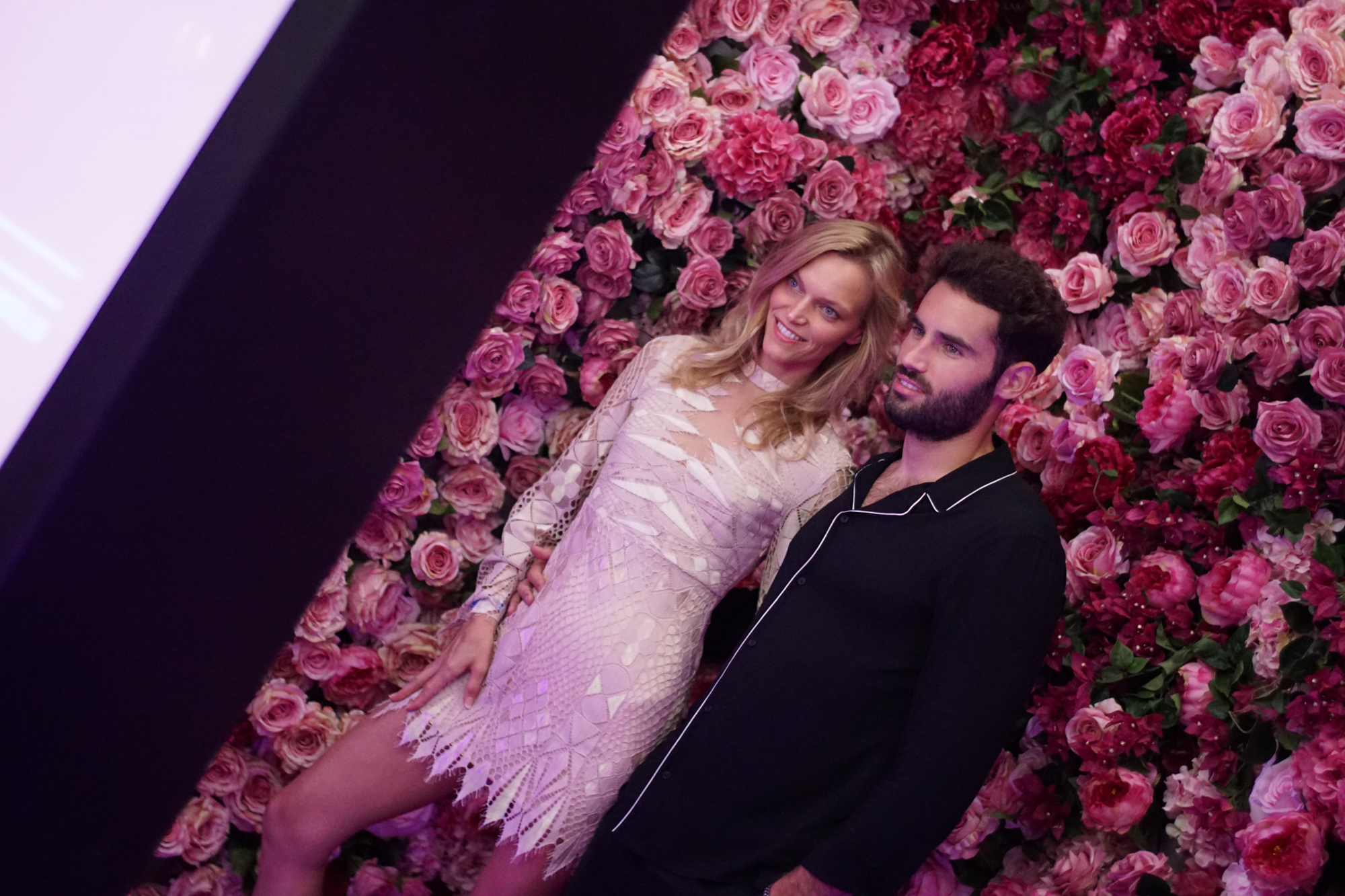 BASIC: It sounds like you already know what's next. Do you get a breathing moment to take this in and celebrate? 
Michael Costello: Right after this we have to get ready for Beyonce's new tour pieces, we have to get ready for American Horror Story, we have to get ready for Emmy season, New York Fashion Week – I have my own makeup line coming out.  I'm so thankful for this evening, and for our partner, Anastasia Beverly Hills, who created the looks for tonight. I never really have the chance to take something in and celebrate and enjoy it. It's always working on what's coming. I won't even take tomorrow off – because once our doors open to the public, we get to interact with our customers, see what looks they love, see what's selling. And it's the first time I've gotten to share my looks with the people of Los Angeles. I can't wait.