by Lisa Wayne
An Interview with Artists Paris Helena and Bryan Meador
A unique collaboration between the stunning photographer Paris Helena and visual artist Bryan Meador, A Touch Of Spring was presented by Zephyr Projects and hosted by famed photographer, Mark Seliger at Makers Mess in Silver Lake for a one-night exhibition. This intersection of art and fashion featured great music and homespun cocktails, all endlessly enjoyed by the night-style, downtown crowd. Helena and Meador, were joined by friends Ethan Supple, Michelle Stafford and Hal Ozsan, along with Irwin Miller, Dana Boulos and Xander Mozejewski.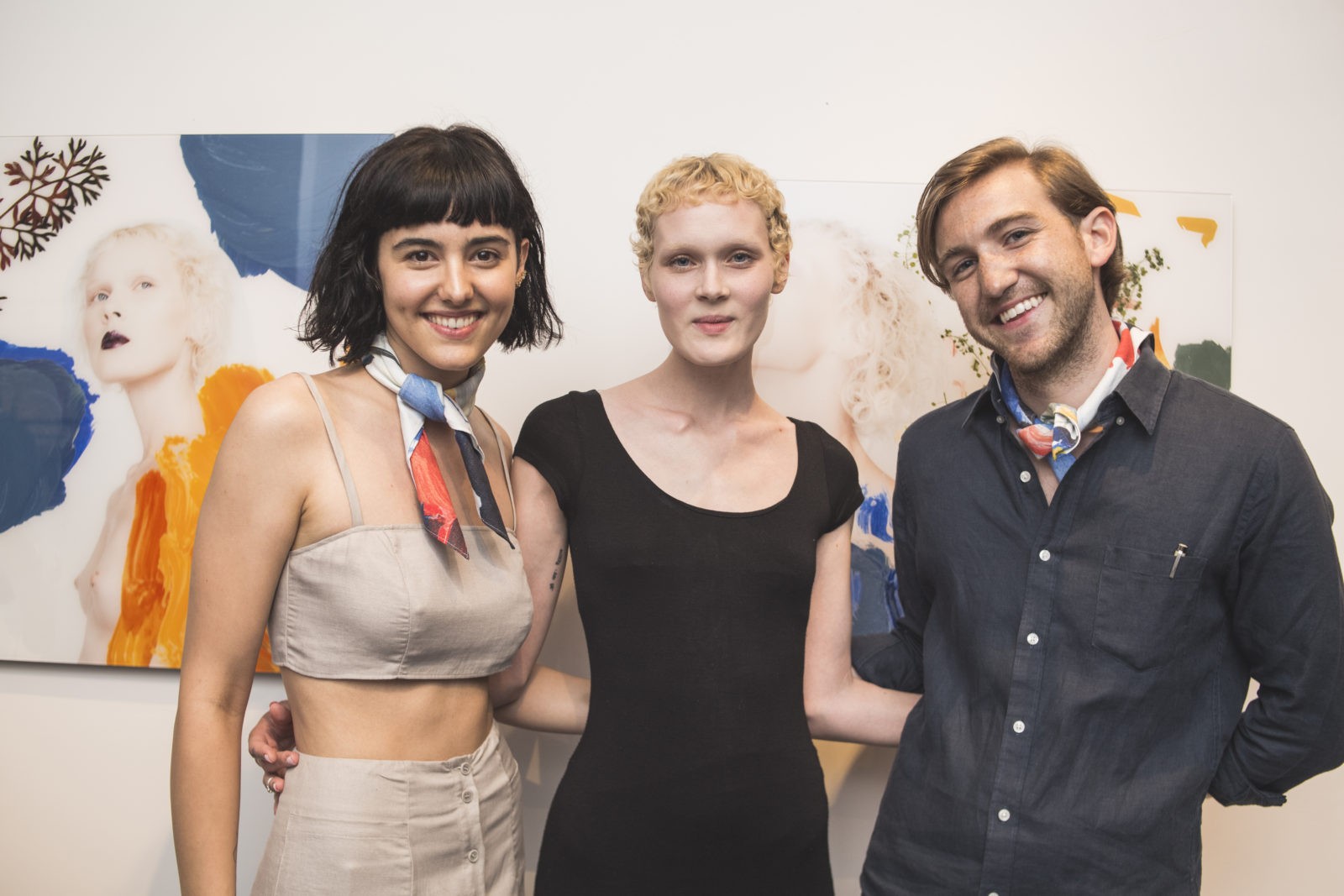 Artistic work by Paris Helena and Bryan Meador
Paris, how would you describe this highly original Art Form?
A bi-coastal collaboration between myself, a fashion photographer, and visual artist Bryan Meador combining photography, painting, and collage.
Bryan, what is your background?
I'm originally from Oklahoma and now based in Brooklyn. I came to New York to attend Parsons, where I studied communication design. I fell into the world of photography during that time, working in the fine art photography world. Eventually, I wound up working for Mark Seliger, which is where I first met Paris.
Paris, how is each piece crafted?
The collaboration started with my intent to give Bryan a blank canvas and the freedom to do his art in his way, which I admire so much. In Los Angeles I produced a fashion photoshoot to create just that with the help of the exquisite diaphanous model Annie Montgomery. I sent the digital files of the shoot to Bryan in Brooklyn and gave him full reign to do as he pleased.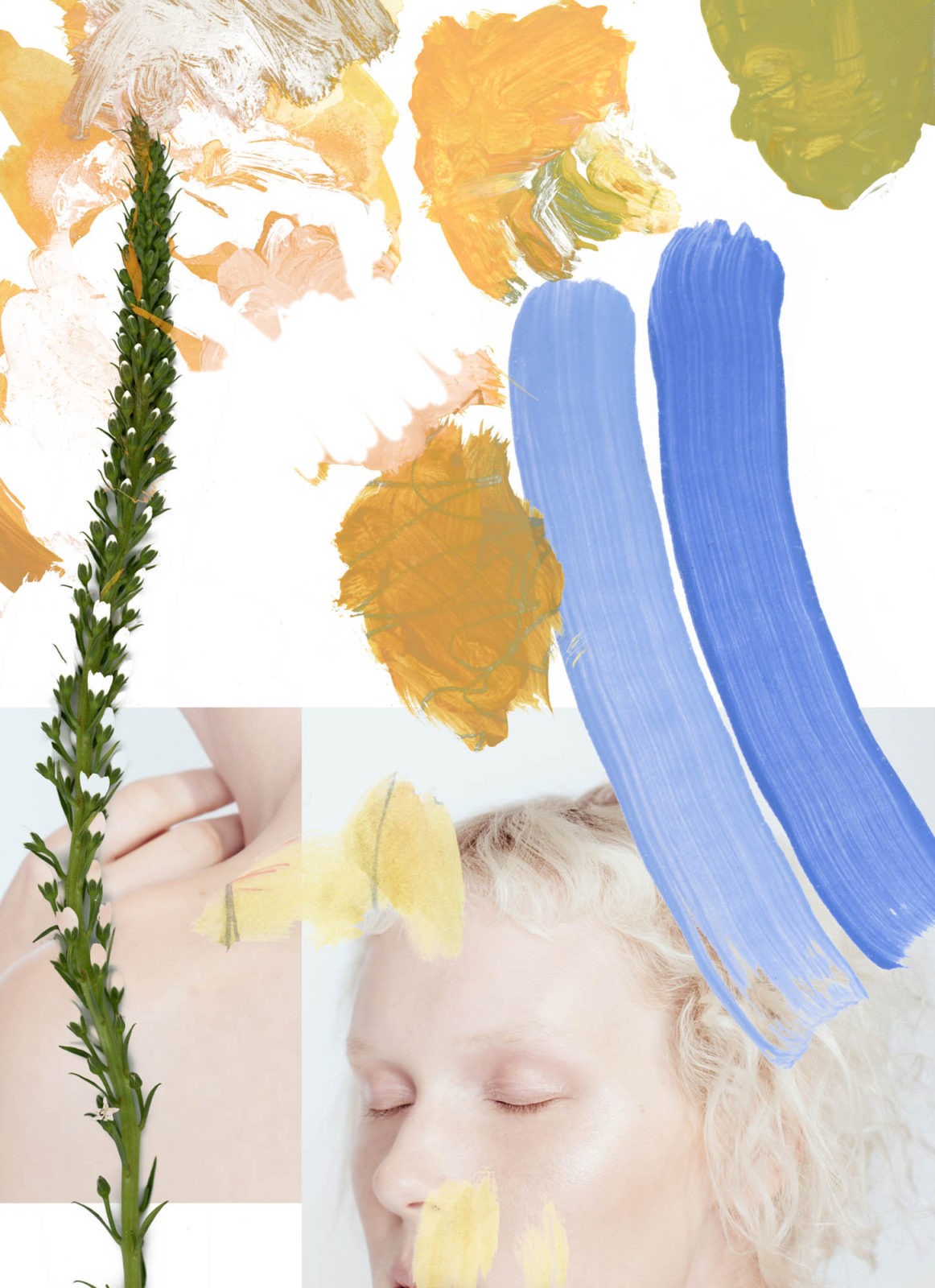 Bryan, what are your upcoming projects?
I am represented by Zephyr Projects, a new platform for emerging visual artists. Later this month, we'll be celebrating the launch of Zephyr with a showcase in Brooklyn, which will feature recent paintings of mine. I'm also working on a new body of work called Natural Selection. It's an attempt to illustrate our changing relationship with the natural world, which I hope to exhibit in the fall.
Paris, what do you seek to inspire in your audience?
In a society where there is so much commotion and multi-tasking, I just want my images to make people stop and garner a moment of their attention. To take them out of the insanity of their day-to-day lives and make them feel something, forget something or want something.
Images from the event 'Touch of Spring'
Photos by Jaime Chan @jaimechanphoto
Instagram: @zephyr_projects
Facebook: www.facebook.com/zephyrprojects
Website: www.zephyr-projects.com
Bryan's IG: @bryanmeador
Paris's IG: @parishelena