A True Inspiration to Our Younger Generation
Words by Laurice Wardini
Photos by Tony Perez
These days, the world has become so absorbed in celebrity lifestyles and award shows that we often forget to acknowledge alternative events that make a large impact on our communities. RoundTable Global, however, is changing societal trends with the Global Youth Awards. Hosted in Los Angeles last week, this event revolves solely around our youth. Ranging from ages 11 to 18 years old, these children are already working towards bettering the world.
Tiffany Kelly, a Founding Partner of RoundTable Global, has become laser-focused on empowering and balancing the world. She has held Ted Talks, female empowerment workshops, and has spoken at many other inspirational events. And if that isn't enough, she is the founder of a youth charity called the Legacy Project. Among other founders and organizers of the awards were Tanith Harding and Arielle Caputo.
"For me, the Global Youth Awards is about providing a platform for amazing, inspirational and extraordinary young people who are stepping out of their comfort zones, who are stepping out of what is expected of them, who are doing amazing things to make a difference in their communities and their environment," says Tiffany Kelly.
Before they gave out the first awards, a group performed, "Love is the Only River," a song written by Trinity Rose about healing the world with love. The awards fell into three main categories: Environmental Rejuvenation, Educational Innovation and Empowering Everyone. This year they also included a new category for music. Inside each category were three subcategories of Change, Innovation and Leadership.
Environmental Rejuvenation Awards
Environmental Award for Leadership: Jax Malcom
Actor, director, writer and a founding member of Heal the Bay's Hollywood Ambassador Board. He stars in Conservation Invasion that teaches environmental stewardship to children. Malcom was one of the hosts of the awards and won an award last year.
Environmental Award for Innovation: Delaney Michaelson and Julia Kwak
They have been creating a more sustainable school by organizing strikes and helping change policies.
Environmental Award for Change: Khloe Thompson
This 12-year-old works in Ghana installing clean water in primary schools and motivating thousands of kids.
Educational Innovation Awards
Education Award for Innovation: Paloma Rambana
This visually-impaired 14-year-old is dedicated to providing proper equipment and mobility training to other visually-impaired and blind kids. She has raised millions for this cause and has been named a 2018 Health Hero by Oprah Winfrey.
Education Award for Change: Griffin Razooly-McPeters
At only 15 years old, McPeters has already created two feature-length films and is just getting started.
Education Award for Leadership: Victor Ye
As the Co-Founder and Chief Executive Officer of InnovaYouth, Victor helps provide leadership skills to youth, something not often taught in school. The organization holds workshops, conferences, podcasts and more.
Empowering Everyone Awards
Empowerment Award for Leadership: Natalie Asatryan
This 14-year-old became the youngest yoga teacher in America and teaches donation-based classes throughout the country. All proceeds support the Red Cross and the Unstoppable Foundation, whom she is helping to build a school in Kenya. She won the same award last year and was one of their hosts this year.
Empowerment Award for Change: Niamani Knight
She was acknowledged for founding STREAM, a kids expo that holds events to educate children around the United States.
Empowerment Award for Innovation: Daisy Johnston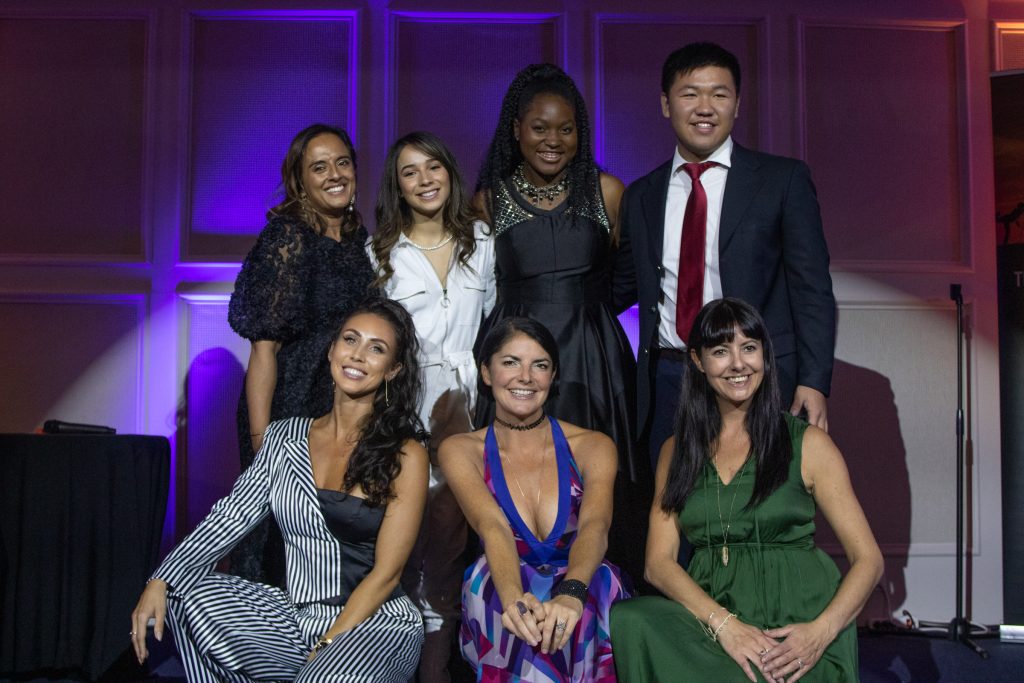 Music Awards
Music Award for Creativity: Maya Datwyler
Music Award for Innovation: Trinity Rose
Music Award for Change: DJ Wildstyle