by Sonam Naidu
Honorably rewarded artist Grégoire A. Meyer overpoweringly creates 3D digital compositions which confides in the multifaceted dynamic bond of fact and fiction.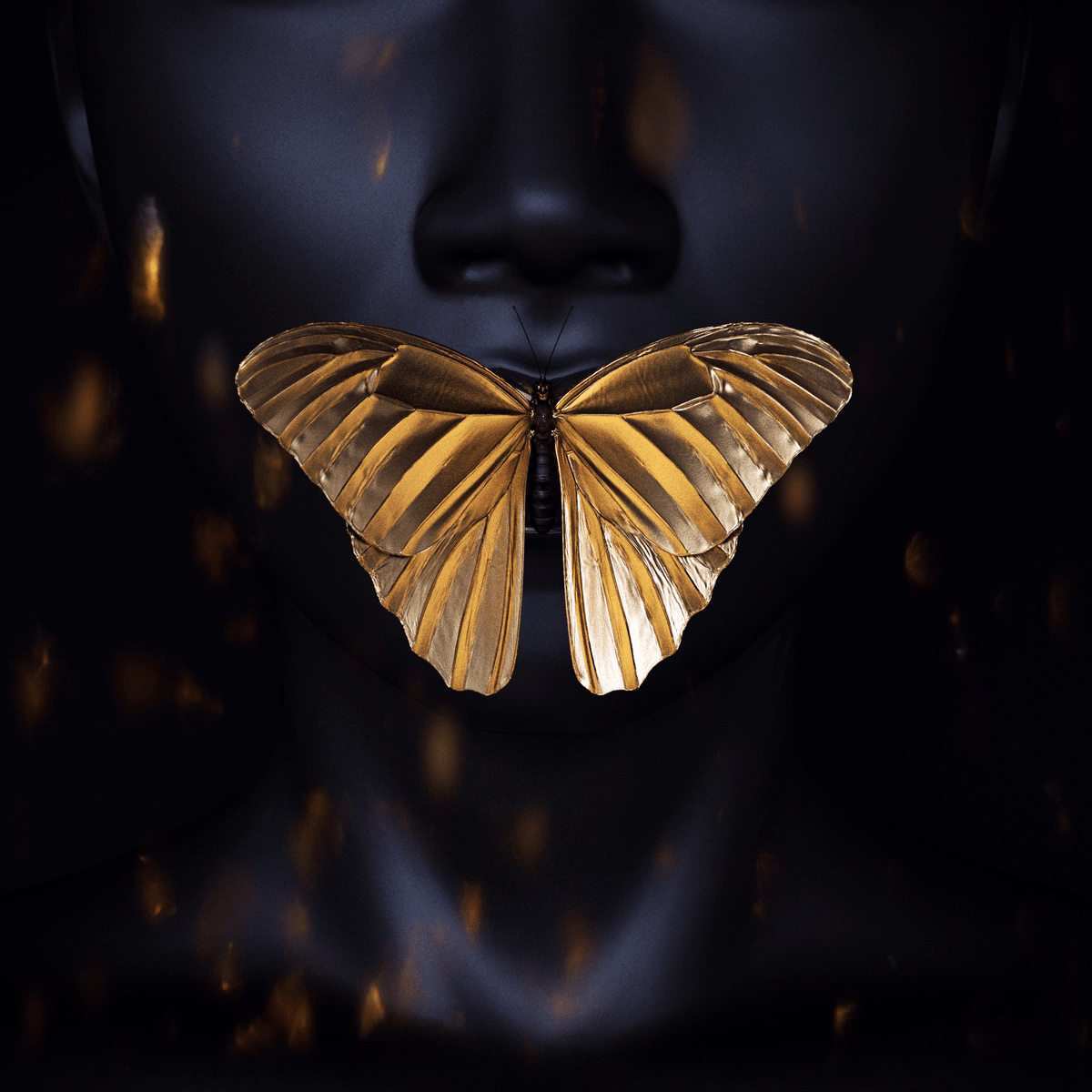 Brilliantly stimulated by the body's simplicity of the biological, digital and aesthetic organism – he arrests the heart of the soul and releases it into a much more concrete form of beauty.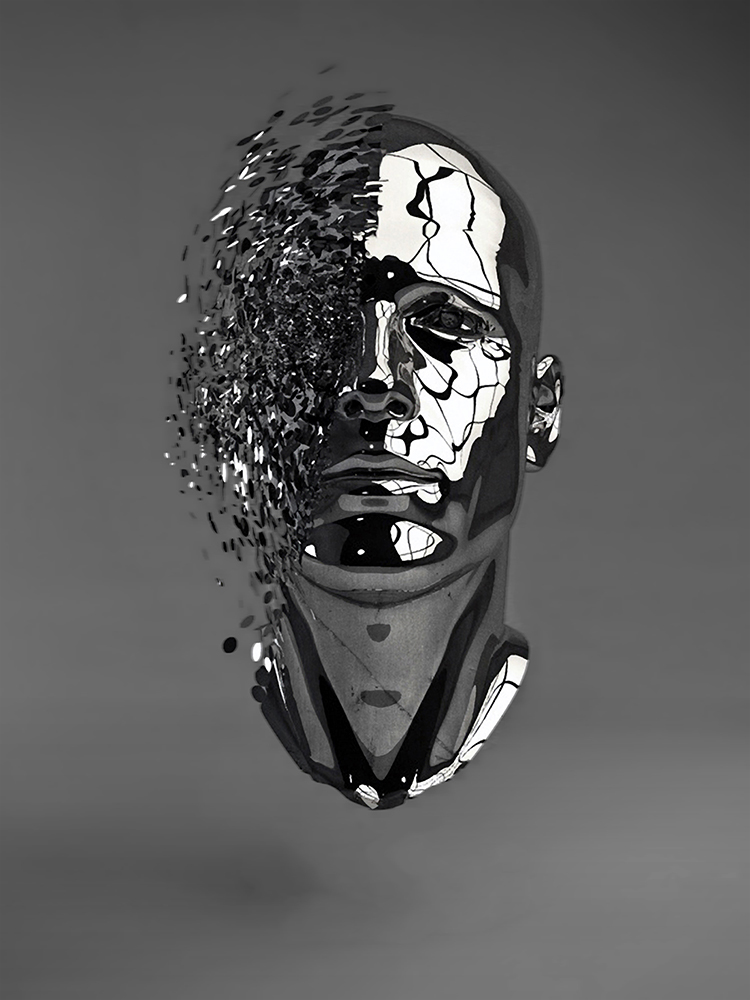 As a recreational boy, he was cultivated and nurtured in a family of strong cultural values; expanding his horizons of continuously seeking acceptance amongst numerous ethnicity circles. Meyer proudly pleads guilty of internally battling himself to simply express and interlock the connection of what lies within versus what lies outside his contentment circle.
Today, a veteran artist, wears his solo authentic­ity and the liberty of his emotions confidently. – "Art needs to evolve and not remain stagnant in either form, medium or content" he reinforces confidently. Not only are his images built on an innovative digital foundation – his creations utilize novelty technolog­ical advances of the 21st century and the dominance of human developments.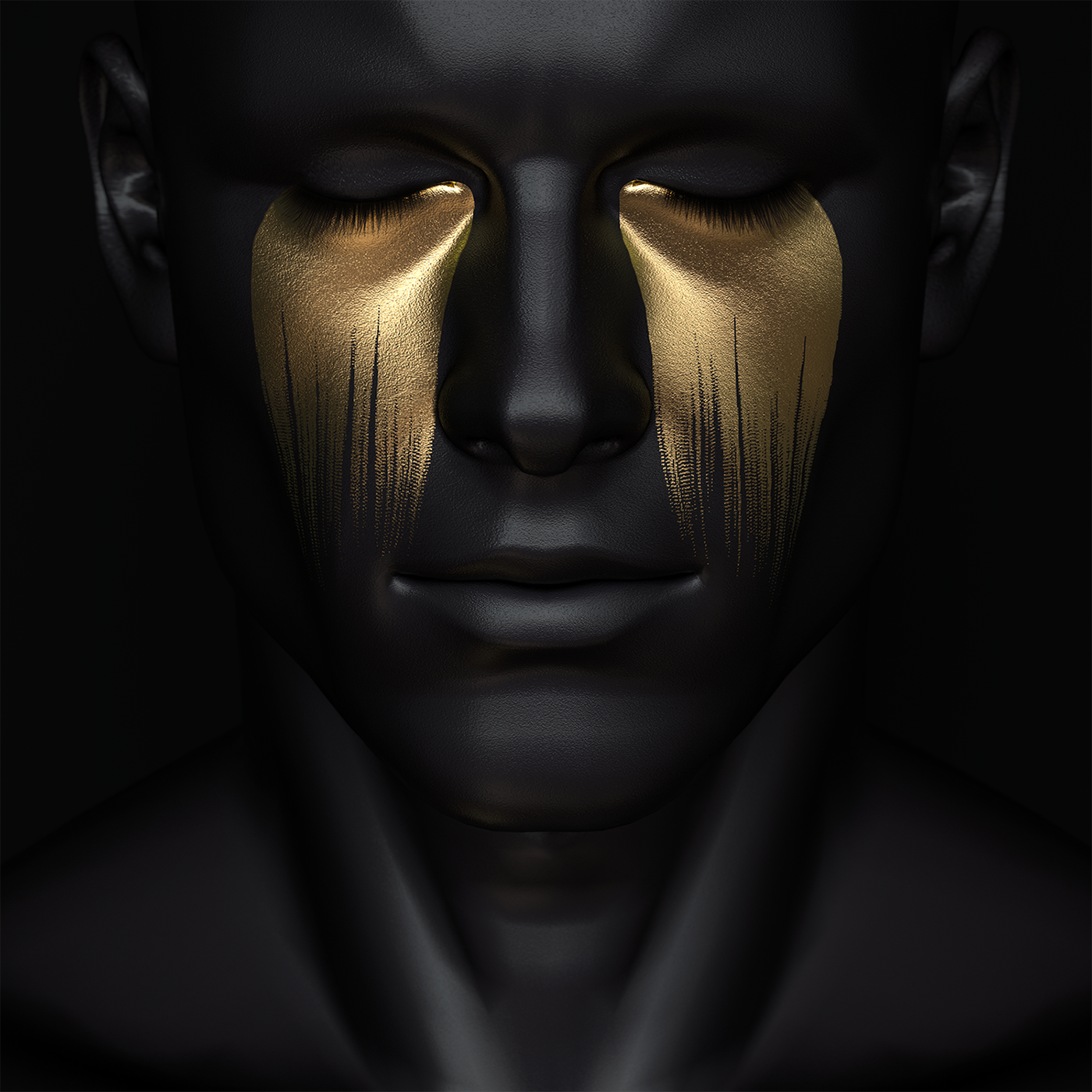 Recent accomplishments include 'Roots' – a depiction of his talent in present day that has received critical acclaim from well renowned platforms: The Lumen Digital Art Prize and The London International Creative Competition. 'Roots' was also presented in an animated manifesto in collaboration with global acclaimed Gif artist, George Red Hawk.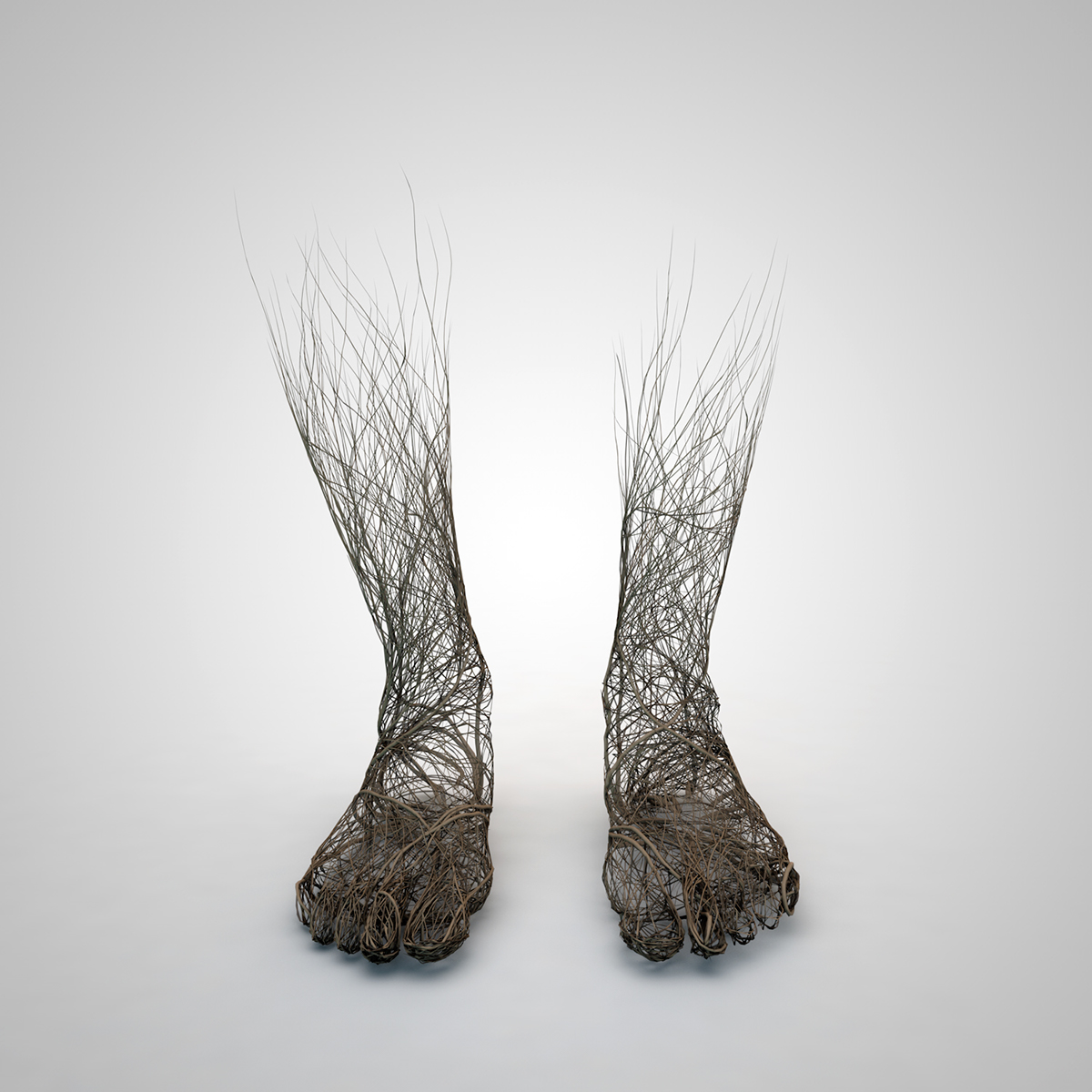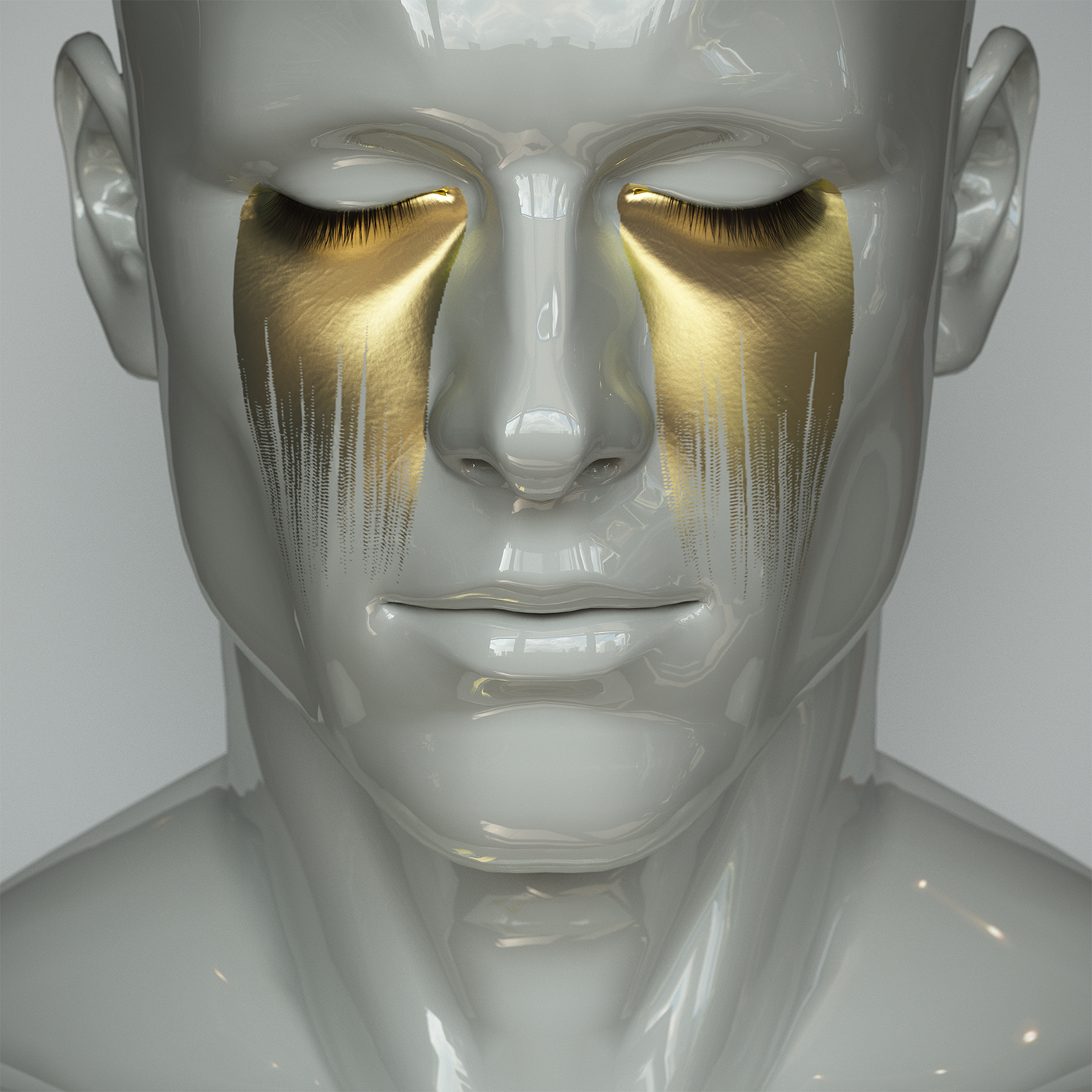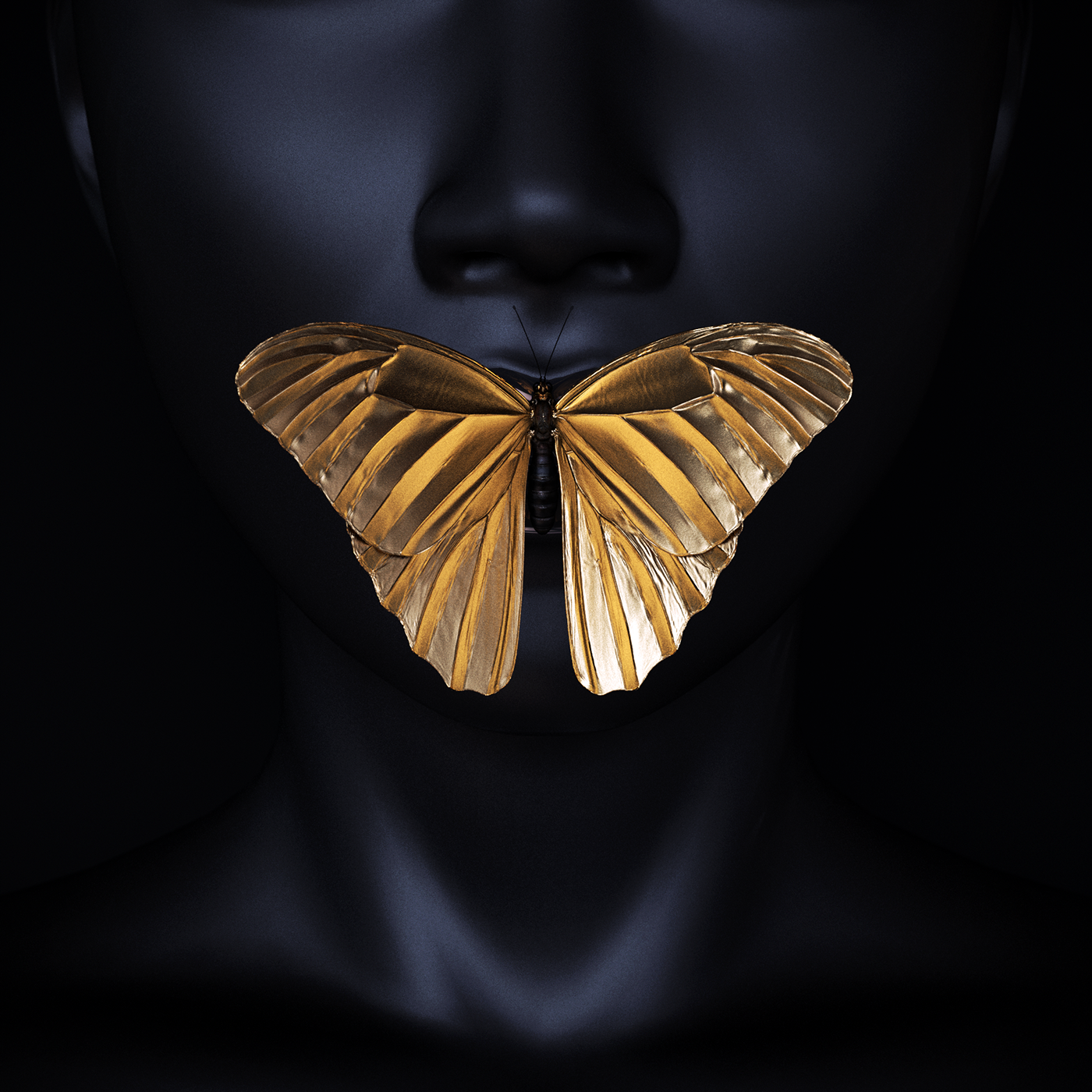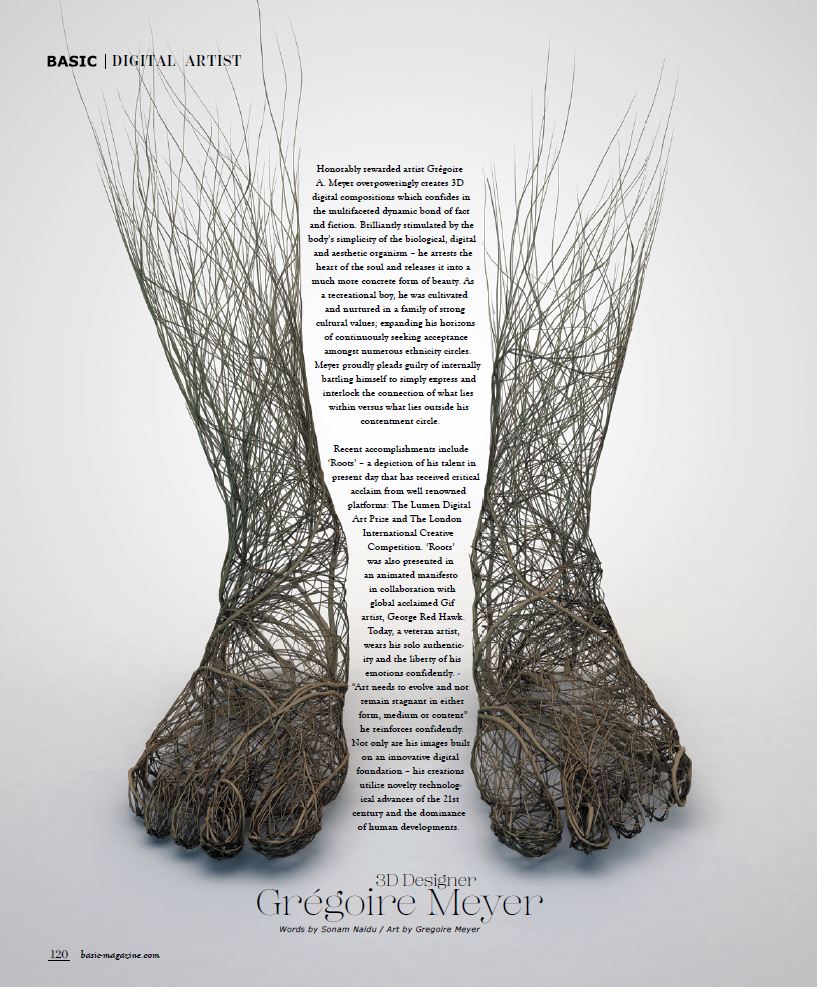 GET A PRINT ISSUE WITH Gregoire's Work HERE