An Interview with Katie Stevens
Words By James Arnett
Photography Nick Stokes
Producer James Arnett
Hair Scott King
MUA Victor Noble
Stylist Dina Vibes
Styling Assistant Stephanie Bushey
Photographer's Assistant Murat Ozdemir
Video Lizzie Steimer
Fresh from playing a high school fame-seeker, Katie Stevens has taken a bold step into womanhood with the hit series The Bold Type. Giving a fresh perspective of women on film, the series explores daring women in the workplace while veering from common female stereotypes. We went on a New York stroll with the leading lady to discuss empowerment, sex scenes and self-love.
What made you want to take on the role of Jane? 
When I read the script, I was immediately drawn to the story. The female friendships, empowerment and encouragement among the girls was unlike any other script I had read. I really related to Jane. She's career driven, wants love, values her friendships and believes that she can have it all because she can!
Your character takes on a lot of vulnerable and sometimes, shocking situations. Was there ever a time that you read a script and thought, "I don't know if I can do this?"
I've definitely struggled through some storylines and tackling new experiences through the show. For example, I've never filmed a sex scene and when I read that I was going to have one, I was nervous and didn't think I could sell it. I had to take a deep breath and work through the fears in my head. Luckily, we have an amazing crew and my love interests have always been so caring and respectful. Knowing how nervous I was, they made me feel comfortable.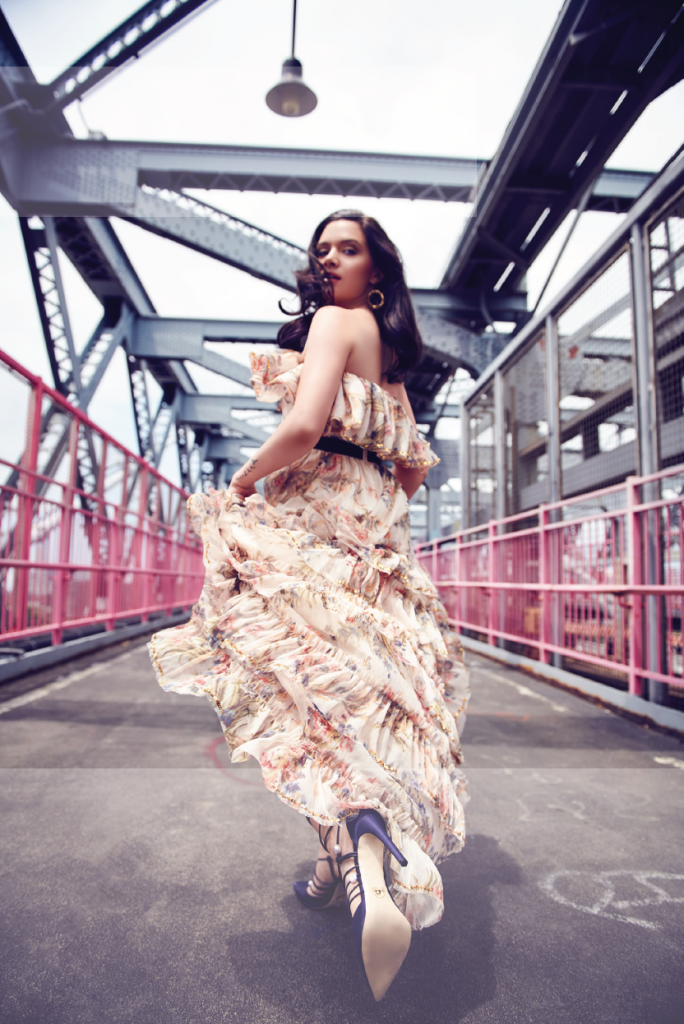 "WE NEED TO OPEN THE DIALOGUE SO THAT PEOPLE WHO ARE STRUGGLING DON'T FEEL ALONE."
If you could switch roles with one of the other characters on the show, who would you play and why?
If I could switch with any character I think it would be Oliver, head of the fashion department. Stephen Conrad Moore plays him perfectly, but I would love to have his sass and say a lot of his lines!
The show does a great job with current events. How do you feel about the episodes taking a political turn with topics like immigration?
I think the show has done a wonderful job in tackling political issues without banging people over the head with them. These things are happening in real life, so rather than ignoring it, our writers are consciously trying to show how these issues affect these girls on a day-to-day basis. It feels natural.
We've seen a lot of celebrities speak about their struggles with anxiety and depression. You recently opened up about your own moments of anxiety. What made you decide to talk about it?
I took a look at my Instagram feed and realized that I was one of those people who was only sharing my highlights. But I deal with everyday struggles too and I think that's important to talk about, especially if I have people who look up to me. I want people to know I'm a normal person who deals with similar struggles. My anxiety comes in waves, and though it may not be as severe as some people's anxiety, it is sometimes overwhelming for me. Mental health has such a stigma and so much hurt has come from that. I think we need to open the dialogue so that people who are struggling don't feel alone and feel empowered to get help if they need it.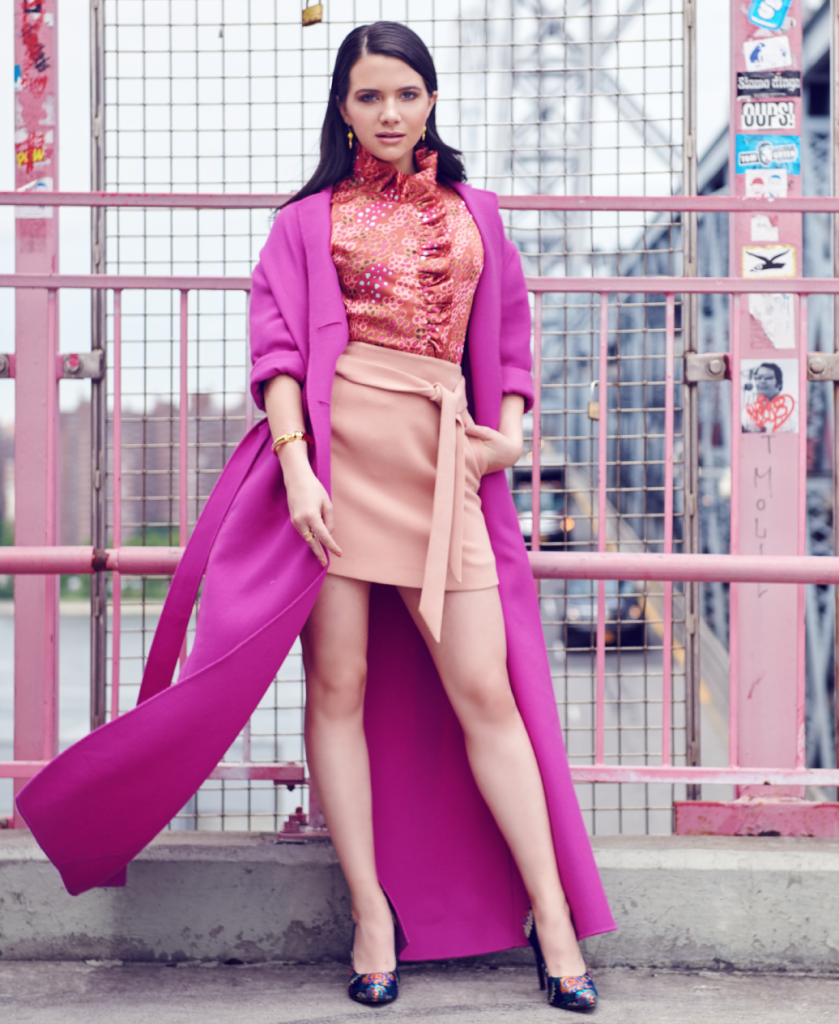 "I MAKE AN EFFORT TO SPEAK KINDLY TO MYSELF, LOVE THE SKIN I'M IN AND TAKE CARE OF MY BODY."
You've also been more open about your views on body positivity and the mental work you've put into feeling comfortable in your own skin. Can you tell us more about the road you've taken to feeling happy with your body?
I sometimes struggle to see my own beauty, but I see it in everyone else. So I make an effort to speak kindly to myself, love the skin I'm in, and take care of my body. One way I practice self-love and care is by moving my body in some way. It puts me in a great mood, and makes me feel good about myself. Another way is choosing one part of me and reminding myself about why that part of me is so special and beautiful. We need to have these mantras and talks with ourselves.
How do you maintain a balance between work, life and love?
It's hard sometimes. I'm recently engaged, in love, bought a home, have my sweet dog and I also have my show, which is wonderful, but it takes me away from home for months on end. My fiancé is so good about coming to visit, Face Timing me with my dog, and I've made my apartment in Canada feel like home. At the end of the day, if I can say that I've done my best to be present in my life and made an effort towards the things that are important to me, than I've succeeded in my pursuit of balance.
What is your definition of happiness?
Happiness is finding and appreciating the good things in life. For me it's simple. My family, my friends and my dog. That is my happiness.
Order a Print Copy of Issue 8 Here.