By Yael Reed
Artist and creative designer, Konstantin Kofta internalizes raw emotion and manufactures it into wearable fashion and accessories. With the release of his S/S 17' presentation, Kofta explores the emotion of, 'FEAR'. A prelude into his lookbook is a brief message embracing his thoughts on 'FEAR':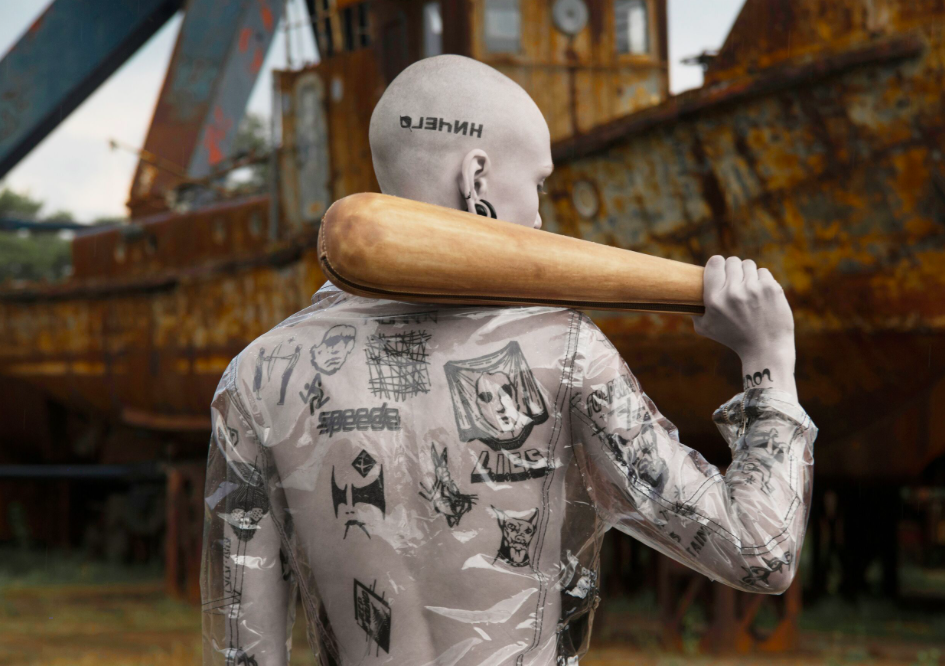 "Fear has its own beauty, elegance and sensuality. It is one intricate phenomenon. Only living beings may experience fear. The dead are nonchalant. You cannot cease once there is no self. You become the absolute silence, immortal and eternal, clear from the doom of an imminent "I". It is important to stop grasping things by their names. Contemplate the feeling and let it reveal itself."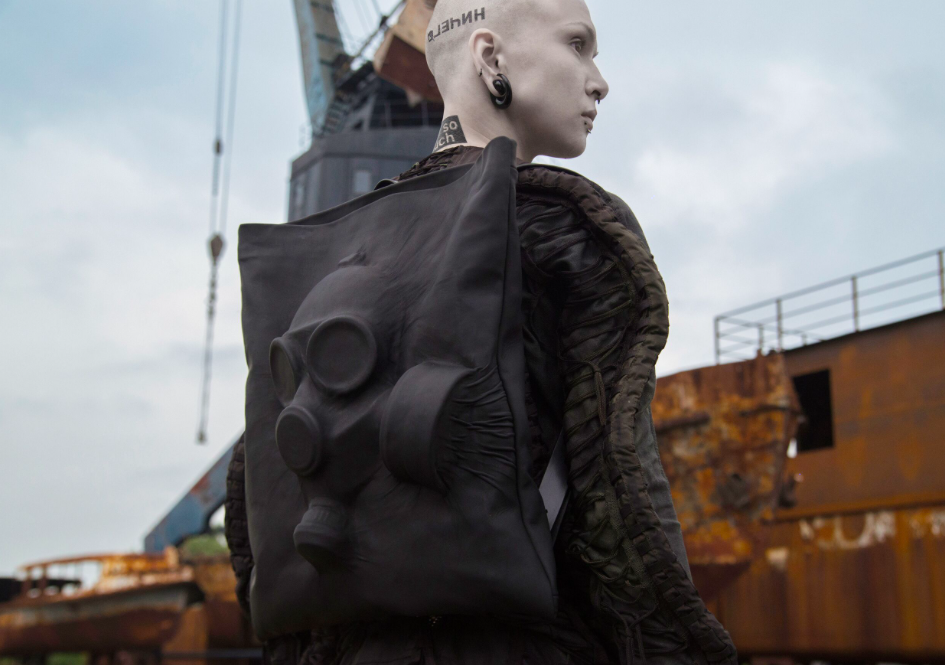 Genuine to its authenticity, the elusive Ukrainian fashion brand provides visually stimulating and original pieces. Anti-trend – a smoky, soul seducing product crawls out of the designer as if his mood speaks. The collection reveals hard textures like plastic and leather in dark mutually exclusive colors such as rust, brown and black.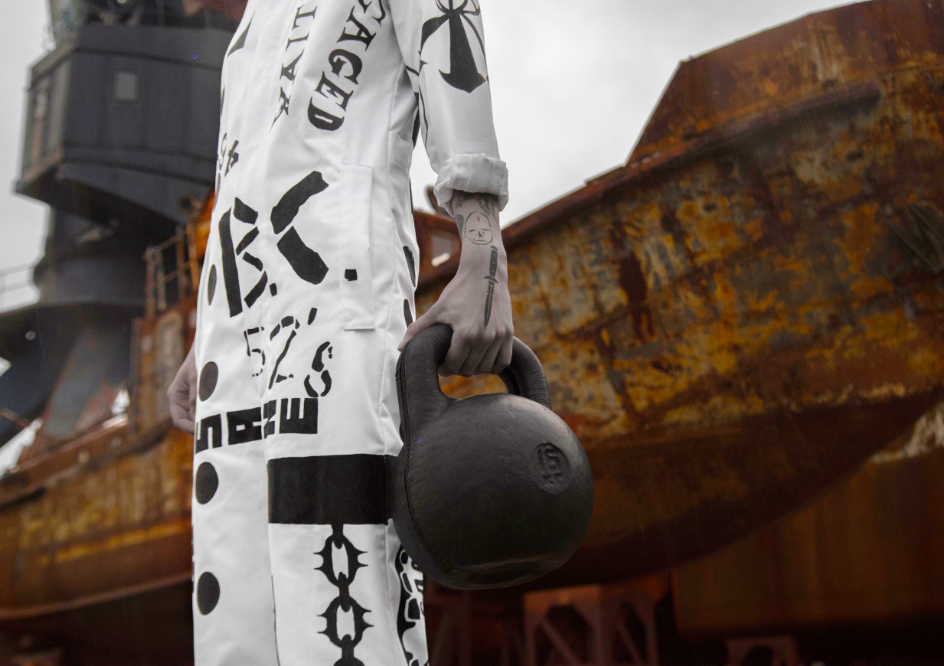 Each piece is molded into unexpected, yet recognizable shapes (a tire, a gas mask), offering the line dimension while also retaining artistic cohesion.