By Anna Timoney
Make way for the scene-stealing, eye-catching pieces you'll want to keep forever
In an era of disposable fashion and transient trends, the concept of heirloom pieces may seem a little alien. We tire of things so quickly that a garment would have to be really special to graduate to keep-forever status. Once upon a time gobstopper jewels, Mardi Gras-coloured clothing and ornate, one-of-a-kind treasures were passed down from generation to generation. Adding a touch of originality and a hint of whimsy to the wearer's wardrobe. Not to mention considerable history. Clothes were seen as something to invest in, to collect and to cherish.


What happened? Have we all gotten a little boring? A little staid in our wardrobe choices? Have normcore and athleisure robbed us of our magpie eye for all that is sparkly, glittery, disco-ball unusual? Perhaps. But thankfully this season fashion rediscovered the joy of dressing up. It threw caution to the wind with mix-matched styles and over-the-top accessories. Gone was the pared-back minimalism. In its place? More-is-more opulence. This aesthetic has been percolating for some time and is a reflection of designers' fixation with the street-style look. Catwalks were awash with weird and wonderful, kooky creations as designers sought to emulate the thrift shop bought/hand-me-down/DIY/vintage-find vibe. There were silver wrap-tie trousers at Isabel Marant, diaphanous skirts and fish necklaces from Loewe and floral-embroidered coats at Prada. Sequins! Feathers! Faux fur! Pile it all on – and fast.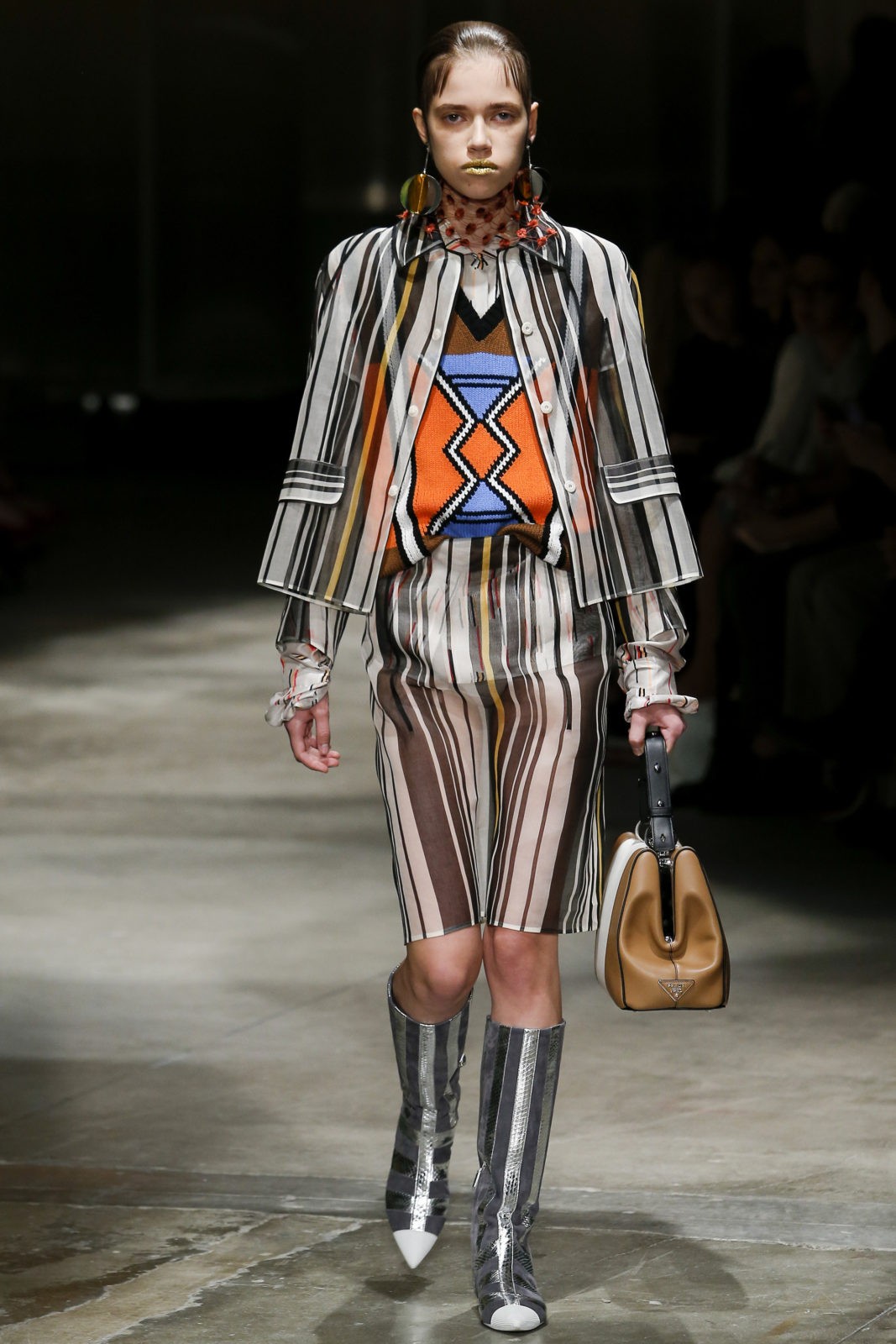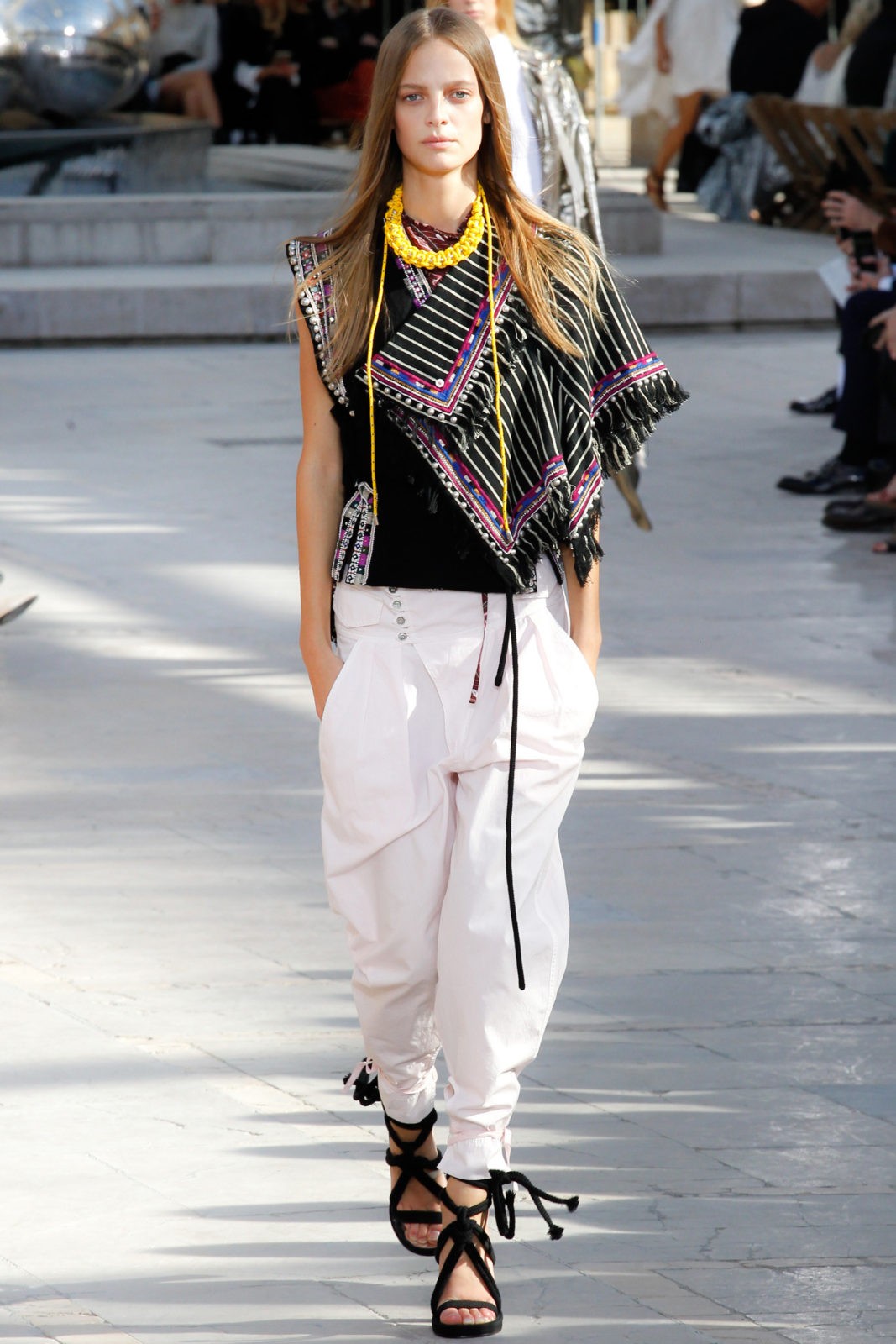 This heirloom aesthetic is most clearly demonstrated in Gucci's SS16 collection. Here models sashayed down the catwalk looking like hipster librarians or characters from a Wes Anderson film. Striking emerald city-esque pantsuits, cartoonish bows and sweeping gowns collided with oversized ties and glasses. There was a cacophony of prints – from oriental silks to graphic zigzags and delicate florals – which made for ultimate bookish cool. Dries Van Noten also nailed it with haberdashery-inspired ensembles that clashed texture, print and silhouette to dramatic effect. Leaf-print dresses and shirts were shot through with cerise or cerulean and paired with wafts of tulle. To die for.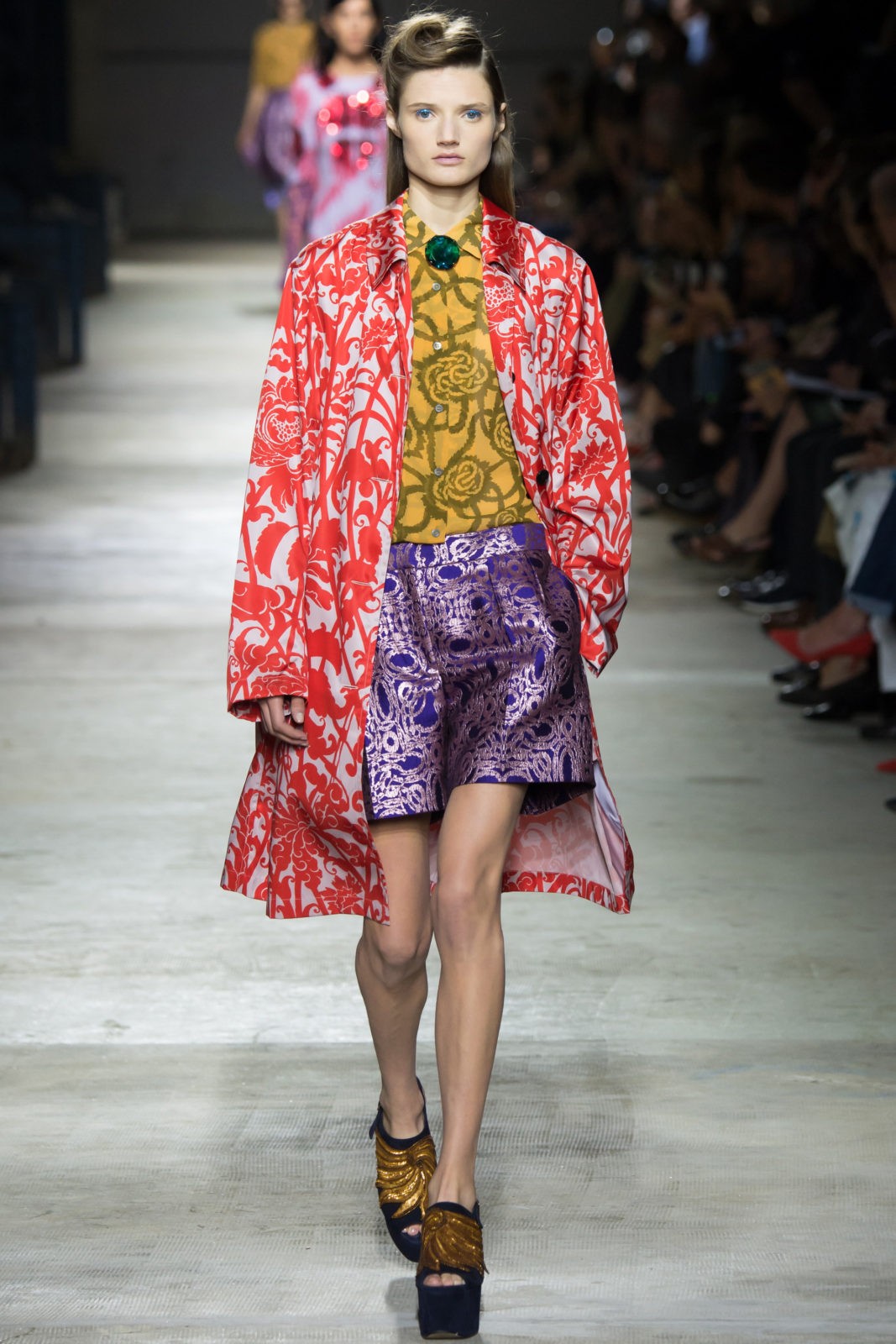 Given that people are vying for individual pieces, pieces to break the mould, pieces to keep, it's unsurprising that French label Vetements became one to watch this season. Their unorthodox approach to layering (tracksuit with yellow boots anyone?) caused a frisson of excitement in the fashion world.
If you balk at the idea of day-time sequins and are terrified of print-clash, why not try adding just one stunning, sumptuous, embellished element to your outfit. There's never been a better time to give it a try. After all, isn't the thought of that more daring and exciting than Mom jeans and sneaks?