By Anna Timoney
It's tough-love for satin, ruffles and girly accoutrement, as romance gets edgy
We're oh-so-familiar with fashion's softer side.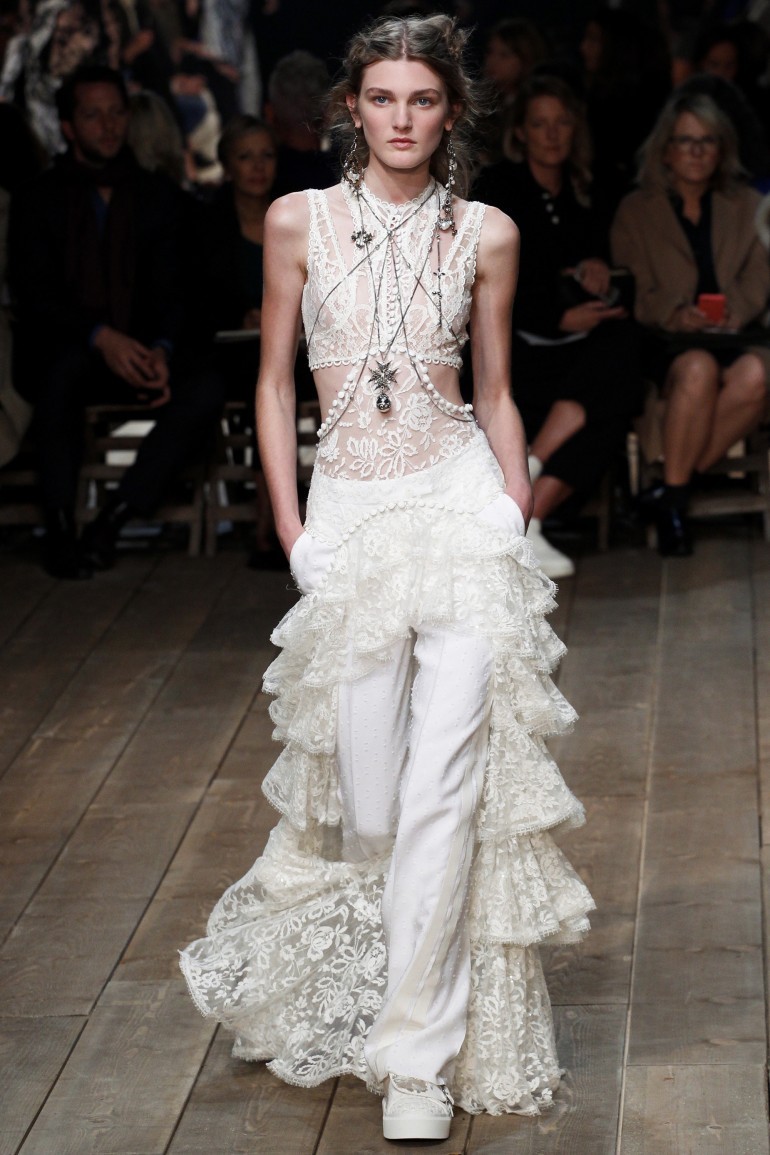 Balenciaga Fashion Show, Ready to Wear Collection Spring Summer 2016 in Paris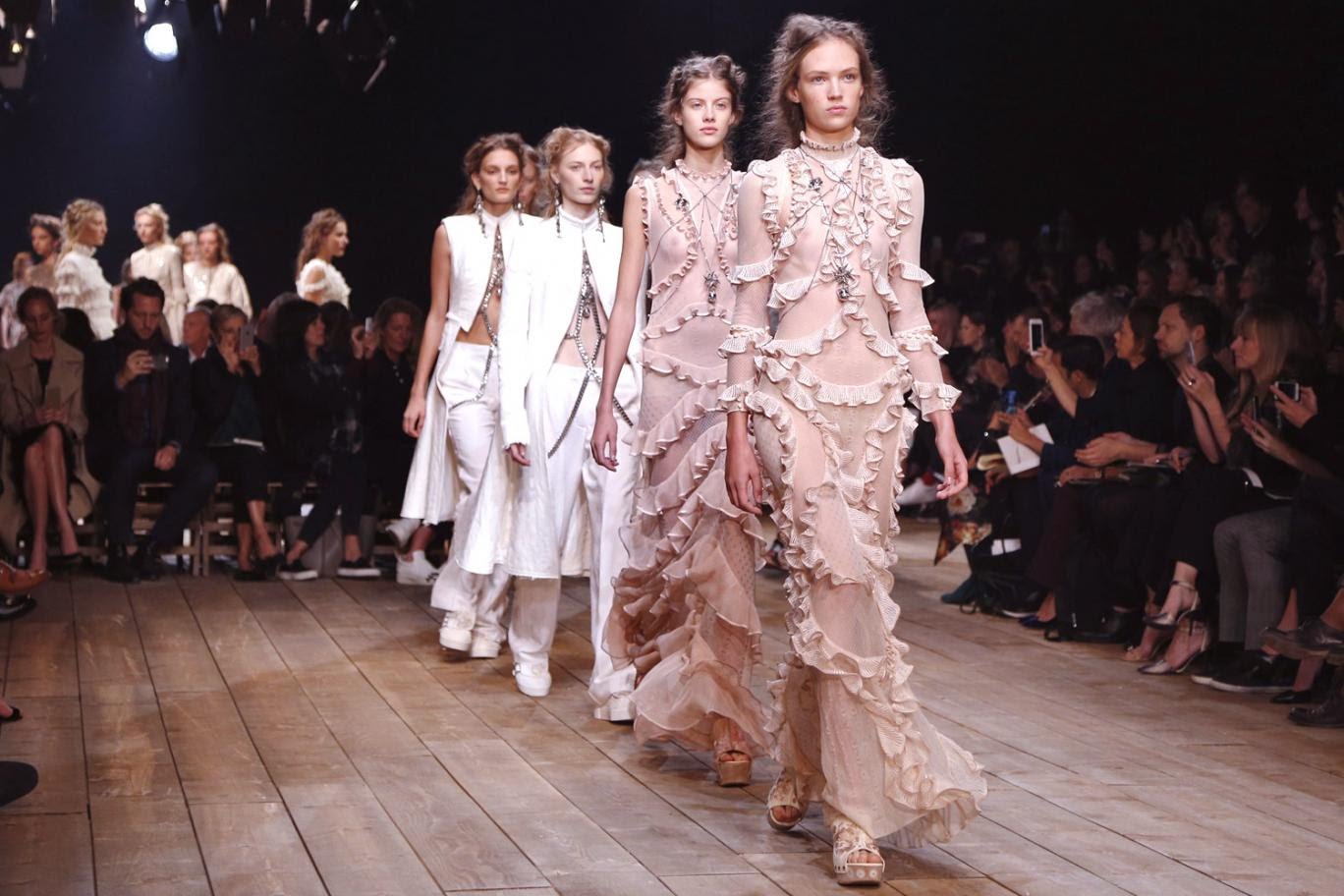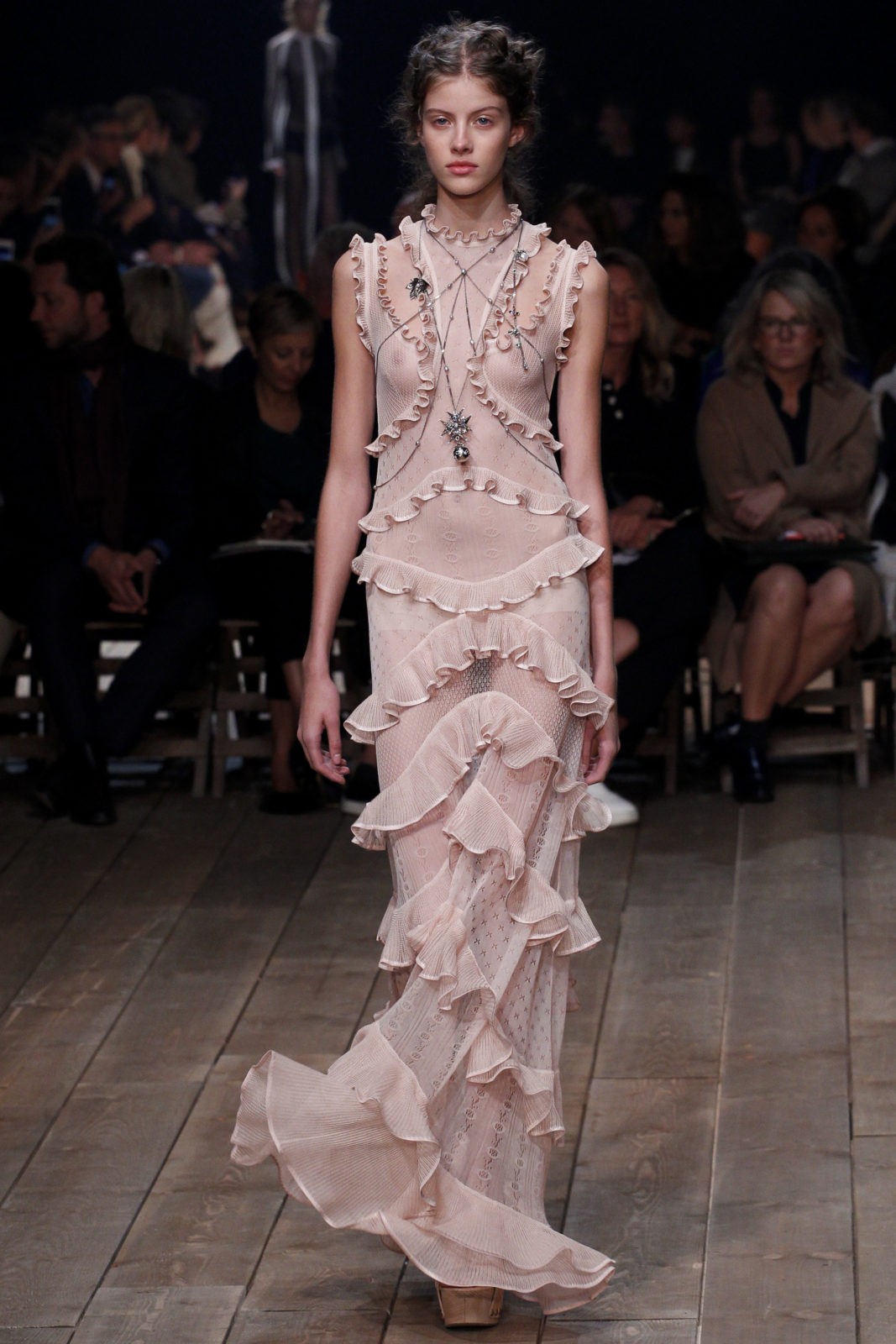 Flouncy, ethereal pieces in brushed-pink and whiter-than-white are a perennial favorite. Like floral-print they seem to herald the arrival of spring. It's always a vaguely coquettish look, encompassing frou-frou frills, wispy hair and just-run-around-a-meadow blushed cheeks.
Now, don't get us wrong. We enjoy being girly-girls. There is a simmering sensuality to be found in buttoned-up lace and cascading folds of silk. But sometimes we want to unleash something a little wilder. Our inner bad girl if you like. And when pretty pastel pieces are crossed with clodhopper boots and dominatrix leather? That is a match made in heaven. Part 90's Courtney Love, part winsome Sandra Dee, this trend marries in-your-face rock and roll brashness with demure fabrics. It's sweeter than light with a whole lot of spice. And, when you think about it, so is femininity. Catwalks sizzled with this striking contrast – and we're head over heels for the new romance.
Tiered, prairie dresses at Alexander McQueen were toughened up with naughty black lace and cut-away panels. The look was one of wayward cowgirl – high-blouses in sheer material, off-the-shoulder floral dresses with long, languid silhouettes and lots and lots of peek-a-boo tailoring.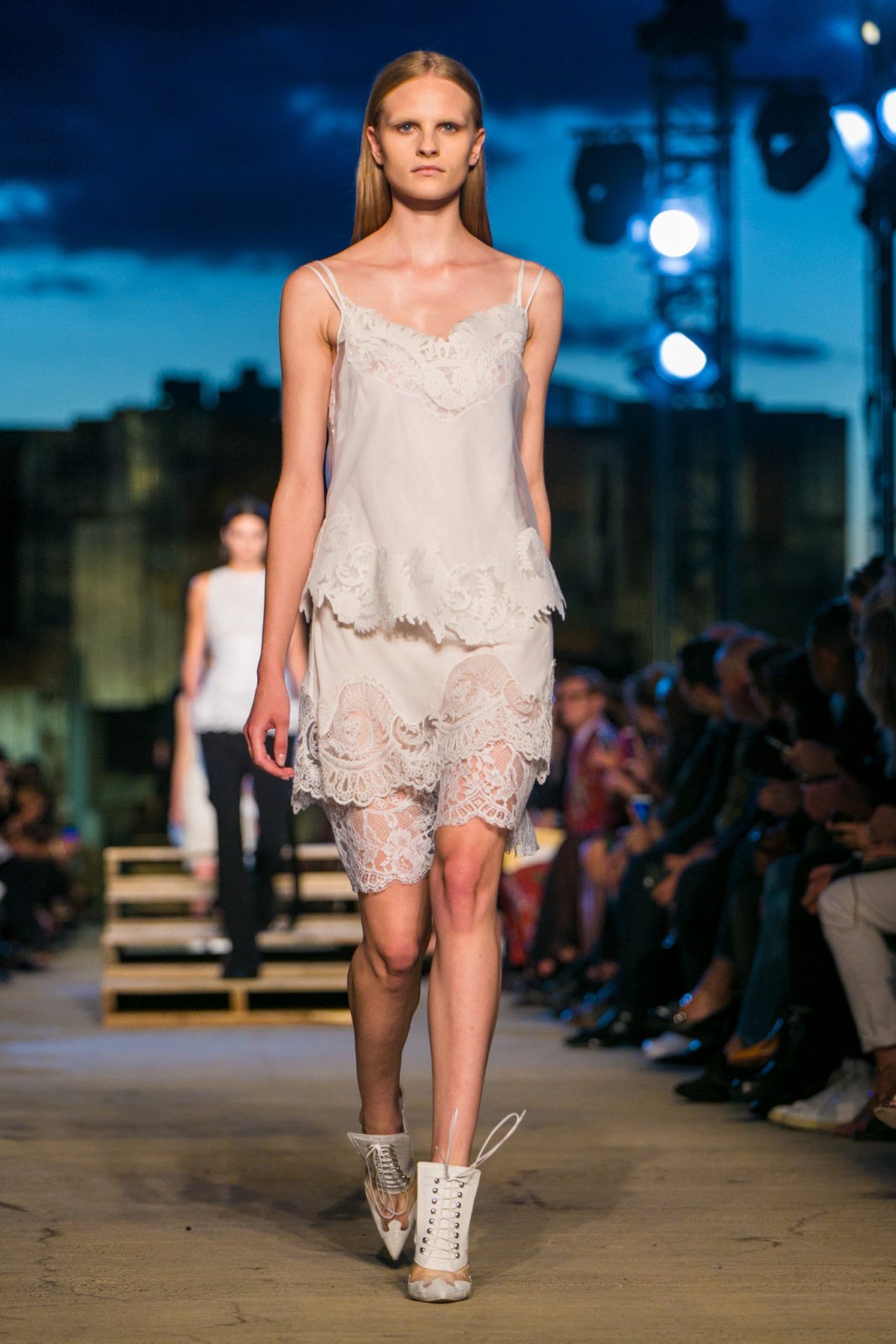 Balenciaga gave feminine dressing some serious street cred with satin track pants, satin bum-bags and underwear as outerwear. This vibe of badass boudoir shimmered in a palette of pearlescent creams and pristine whites.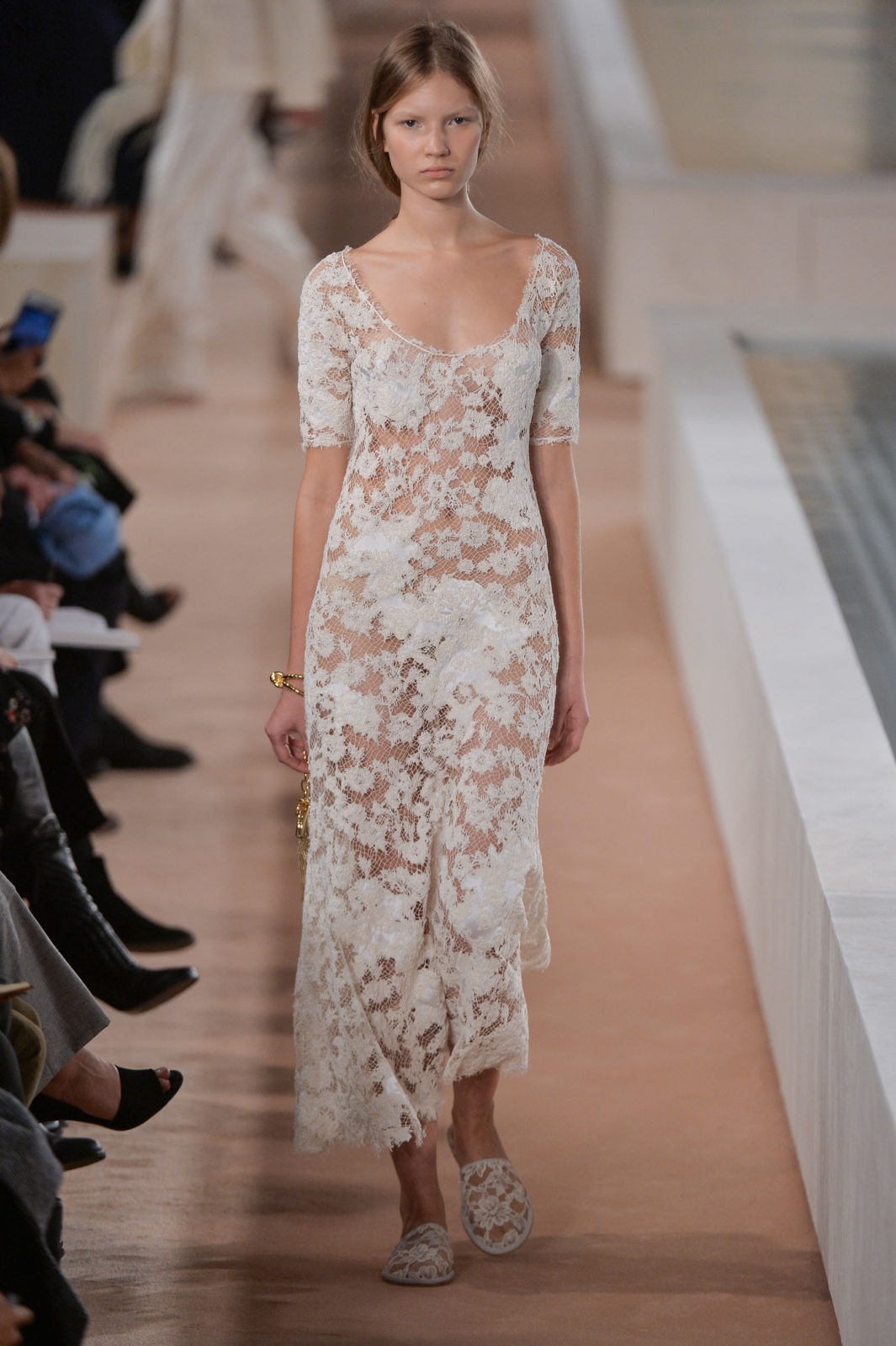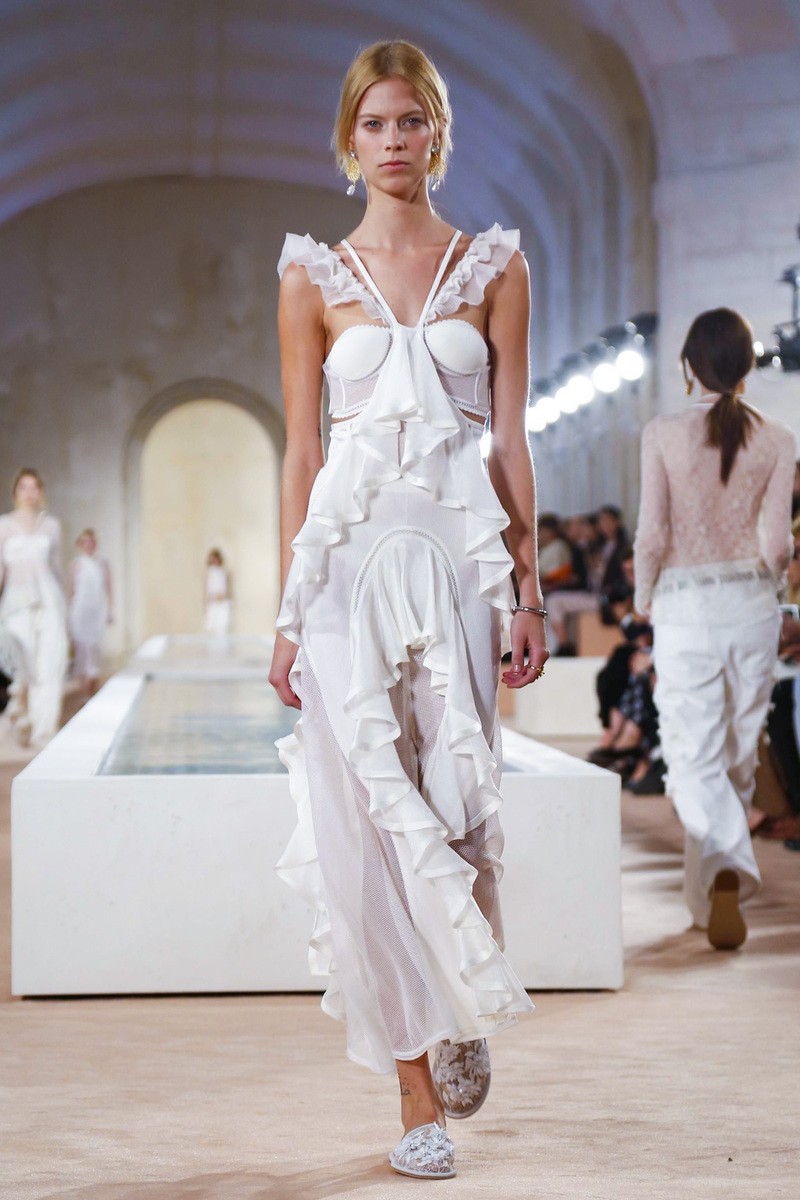 Celine and Givenchy sexed up simple slip nighties with flickers of black lace or grid-like latticing. Meanwhile Simone Rocha's pink cupcake-like dresses with voluminous sleeves featured stand-out black piping. Beautiful. And as for Proenza Schouler? Here, calf-grazing dresses with risqué thigh-splits and bare shoulders were softened by big, cute bows.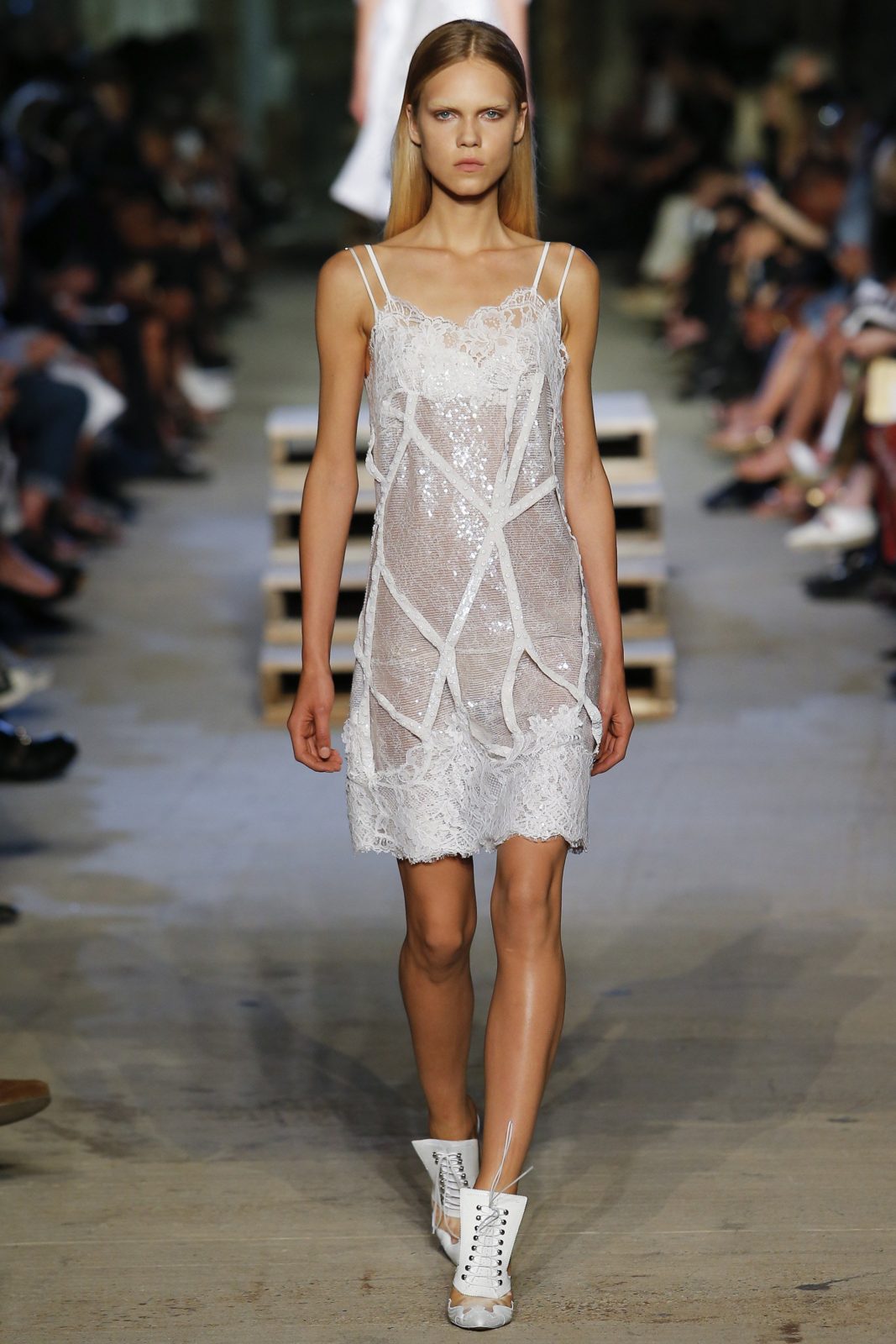 So, want to take your girly look to the dark side? Pair whimsical summer dresses with leather boots, off-the-shoulder ruffle tops with kick-flare jeans and devil-may-care attitude with everything. Go forth and conquer, you unbridled seductress.