@abelhonornewyork | abelhonornewyork.com
Words by Kimberly Haddad 
Fueled by individuality, Abel Honor New York has a no-nonsense approach to fashion. Each product is inspired by rebellious streetwear cultures with a sophisticated sartorial craft behind each silhouette. Their unique identity is defined by an understated sex appeal, encouraging men and women to present an alternative image of the current culture with a high-end taste level. The brand is driven by its motto: "An expression of everything you wanted to say, but couldn't."
BASIC: Describe your collection in five words or less.
ABEL HONOR: Refined, unpredictable, advanced yet inviting.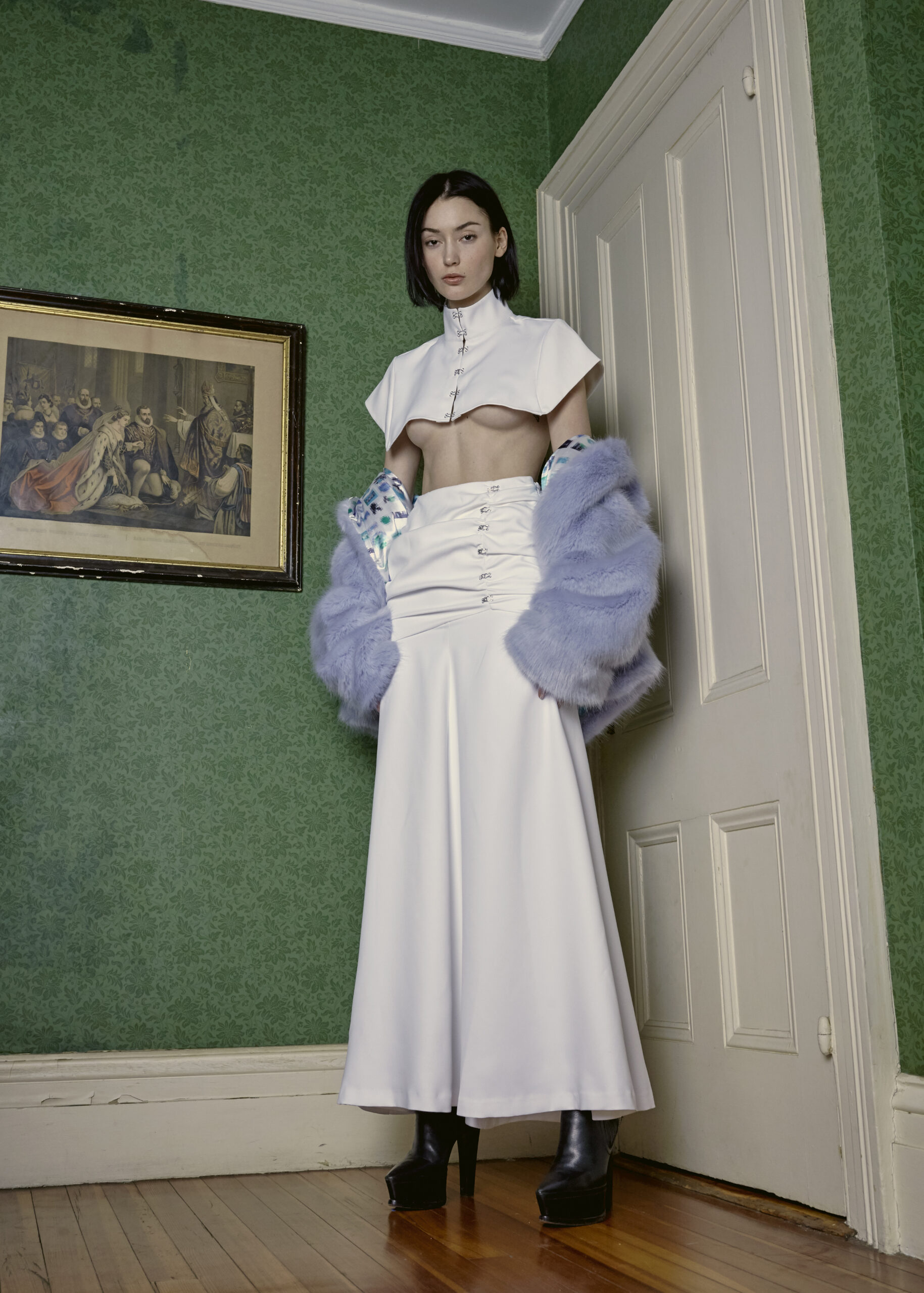 BASIC: If you could hide a secret message in one of your garments, what would it be and why? 
ABEL HONOR: I hide a secret message in all of my creations, but the message is a feeling, not a specific description. I want my wearers to feel a sense of pride and morale when wearing AHNY. What a smile does to your spirit, a garment can do to your character.
BASIC: What is one of your most defining moments in life and how has that influenced your career? 
ABEL HONOR: There have been endless successes and struggles that have made me into the designer and person I am today—both big and small. I'd have to say the most defining moment was the decision to go off on my own and start Abel Honor. It was never a surprise to me, my peers or my family and friends that I would make this leap, but actually quitting a job with a title you worked so hard to get—for unpredictability—was extremely life changing. It made me jump, pivot, backtrack and sidestep more than I ever thought possible, and I'm not that athletic!

BASIC: If there was a soundtrack to your collection, what three songs would we hear?
ABEL HONOR: "For What It's Worth" by Buffalo Springfield," Crazy" by Patsy Cline and "Paris, Tokyo" by Lupe Fiasco. Cool, romantic and recreational.
BASIC: Tell us about a collection or design you've always wanted to create, but still hasn't become a reality.
ABEL HONOR: I would really love to dive into the haute couture caliber. As a designer, my only goal is to empower my wearers, but I would love to expand on that concept and create fantasy. I'd love to make someone feel like an actual prince or princess. I used to work at Dior and the fairytales created were simply magical. I personally make one couture gown a season to keep me fresh while maintaining a sense of brand luxury, but someday, I will have a haute couture capsule collection.