DESIGNGAL SADIROVA @GALSADIROVA PHOTOGRAPHY GIOCONDA & AUGUST @GIOCONDAANDAUGUST MAKEUP CAMILLA CANTINI @CAMILLACANTINIMUA MODEL BYANCA CARGNIN VILL
BASIC: What piece is most emblematic of your current collection and why?
Crowns – transparent headpieces inspired by the symbol, and an integral part of the Hopi people's ceremonies. Always unique, and made especially for the wearer.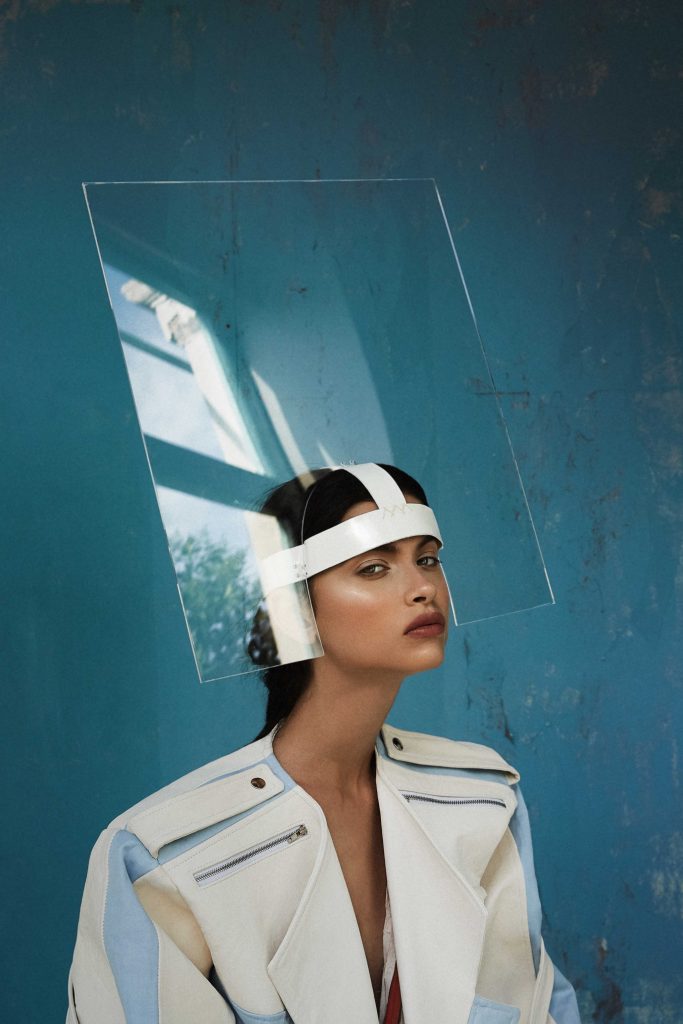 BASIC: What will clothes be like in the future?
A wave of no gender differences is obviously coming. Although, I hope that in any case, both will keep their own dignity and identity. Chaotic, individual, diverse, dynamic, showing bravery and strength. At the same time, still comfortable and emphasizing nature, character, and meaning of life of everyone of us.
BASIC: Dream client? And why?
A client that is able to see and appreciate the way of making and is able to find the real core of the creation. He or she will always feel something and have a relation to the work.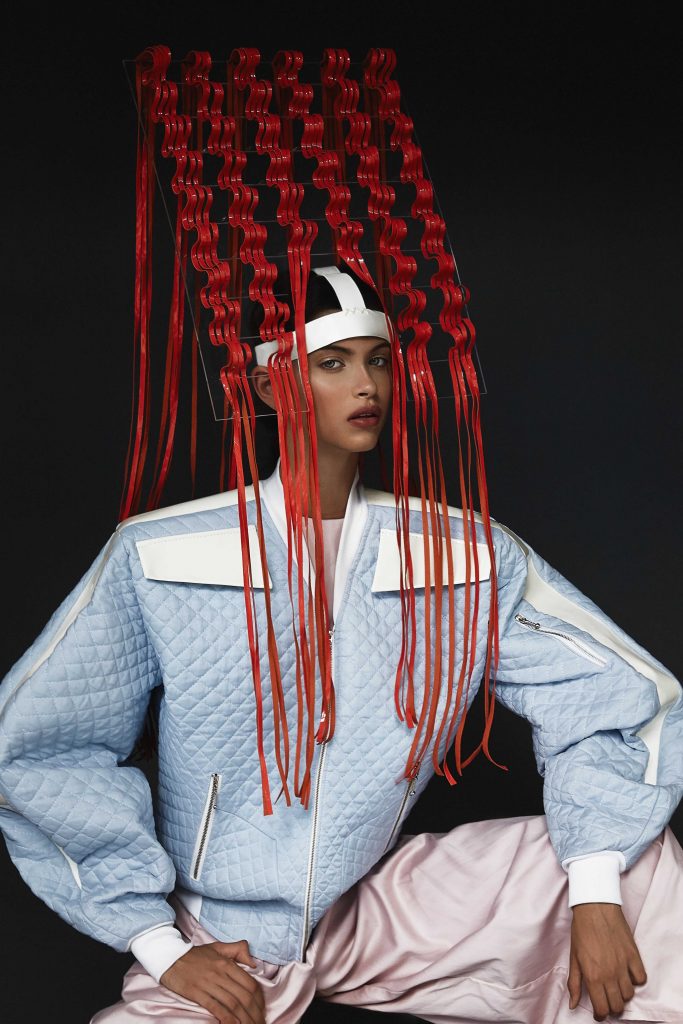 BASIC: Tell us about a piece that has been designed in your dreams but still isn't a reality.
Wedding dress. I usually design strong and geometrical shapes and silhouettes… but inside, I'm a romantic.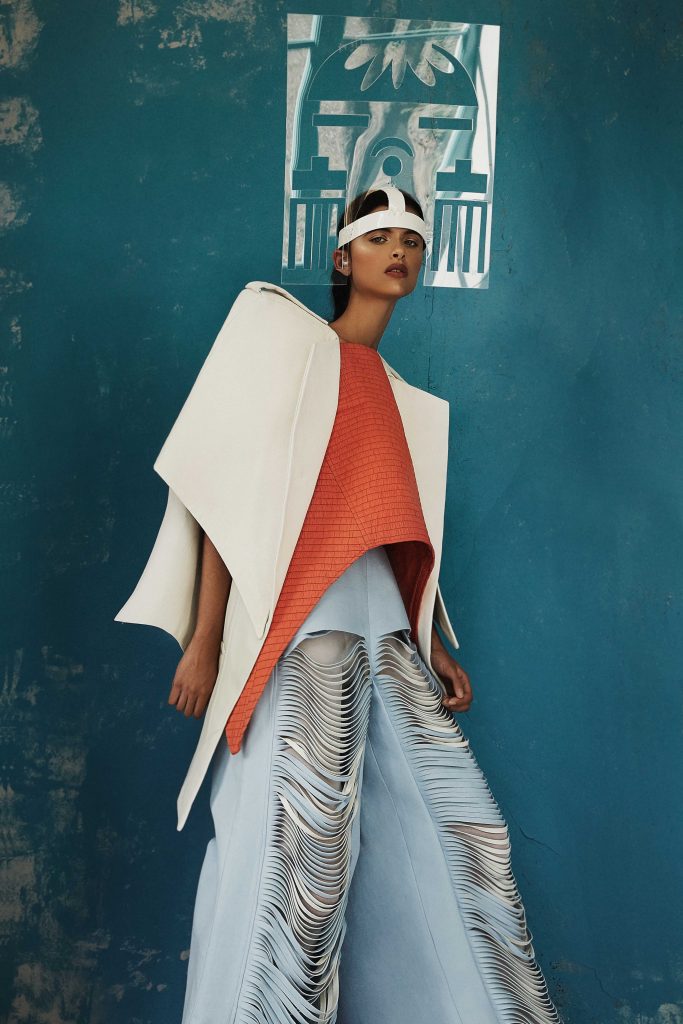 BASIC: If there were a soundtrack to your designs, what song would you choose?
"Water" by Oliver Shanti gives me a lot of power and inspiration to get into the depths, but the a capella cover of "1944" by Jerry Heil underlines the soul.
BASIC: What historical or vintage clothing trend do you wish would make a comeback?
Colorful wet-look vinyl raincoat.