By Mandi Pimental
World renowned music artist and star of Vampire Diaries, Kat Graham is a striking beauty who uses her female power for good. Inspiring fans and followers with both her talent and her heart for displaced refugees, she balances her time between fame and philanthropy beautifully.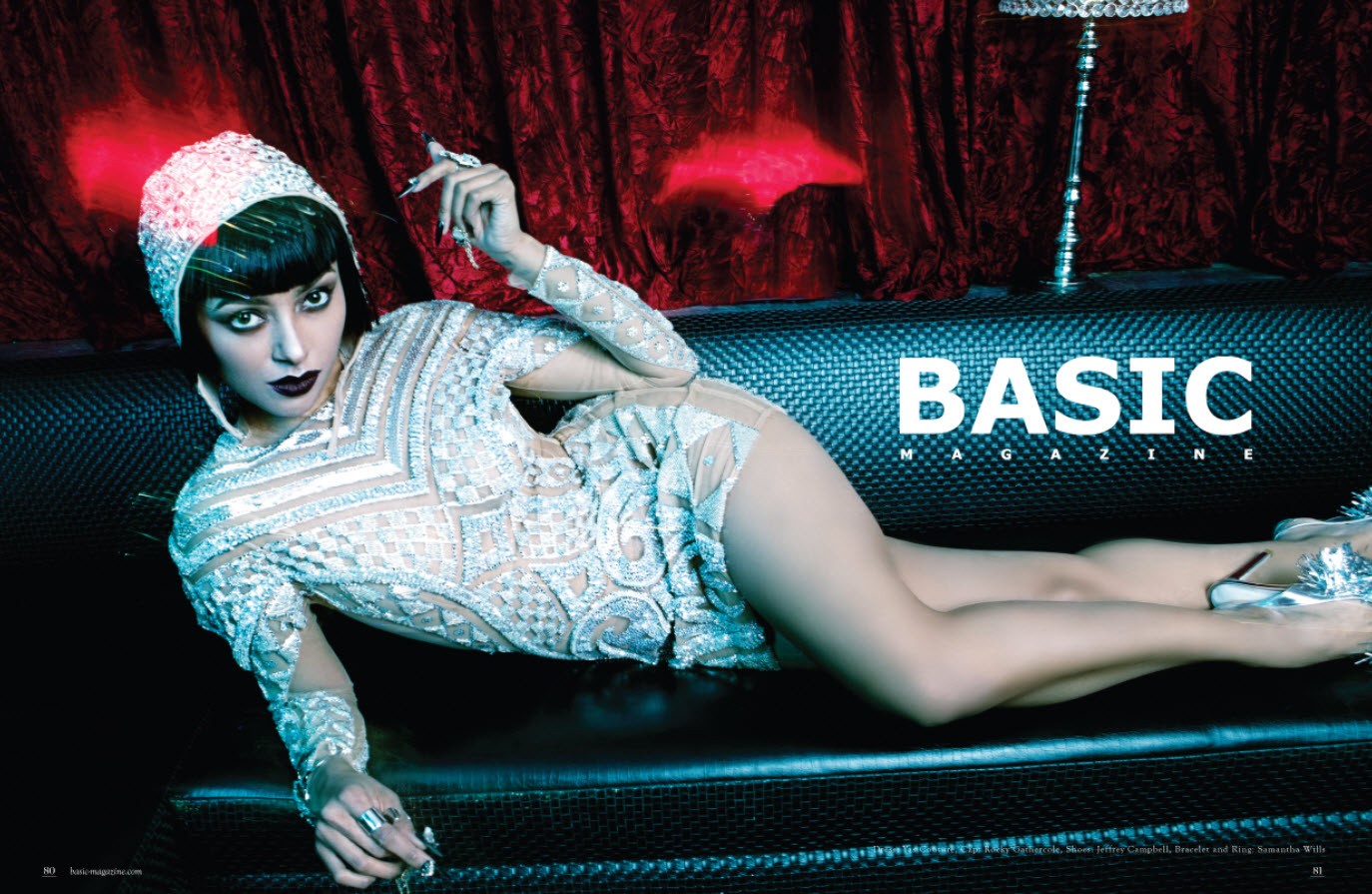 You are a true Lady Boos with all that you have accomplished, from you roles in entertainment to your philanthropic works with refugees. What is the inspiration behind your drive? And tell us a little
more about your involvement with the UNHCR.
I'm inspired by many things. Love and empowerment inspires my music. My coach, Ivana Chubbuck, and I find different inspiration in all of the scripts and art we create. Standing in the fire I would say is the greatest inspiration for me. Not being afraid of what makes me uncomfortable but creating within it.
I've been a high profile supporter of the UNHCR for years now. The UNHCR is the United Nations High Commissioner for Refugees. My mission with them is to raise global awareness and help support them through every avenue they might need, be it social media, public relations, fund raising, refugee interviews. The list goes on and the work never ends. I've dedicated my life to the agency and hope to continue to contribute whatever is in my power to do so.

Dress: Yas Couture, Cap: Rocky Gathercole, Bracelet and Ring: Samantha Wills

Jacket: The Ruby, Briefs: Reese, Nipple Covers: Agent Provocateur, Necklace: Luv AJ, Rings: Luv Aj

Jacket: The Ruby, Briefs: Reese, Nipple Covers: Agent Provocateur, Necklace: Luv AJ, Rings: Luv Aj
This issue dives into the instincts that lie within each of us. We all have an animal instinct that allows us to be a little wild and adventurous. What is your most adventurous memory to date?
Falling in love I would say. The risk of the human heart and the fragility and trust you have to give is unmatched. That's my first thought. I travel a lot and in 2007 I toured a country each day with the Black Eyed Peas. We went everywhere from Macau to Moscow, Nigeria to London. That was the definition of adventurous and wild. Especially hanging with monkeys in a temple in Malaysia.
In touching on our instincts of survival, how do you power through difficult situations along your path? Or possibly share a major obstacle you were able to overcome…
I'm a tough girl, sometimes too tough. It is never the situations but the people behind them that get you caught up. Learn to be honest, come from the heart, and be stern but loving — that's how I get through every obstacle these days.

Bodysuit: House of CB London, Rings: Luv AJ, Bracelet: Vanessa Leu, Necklace: Maison De Morgana, Mask: The Works Wardrobe, Shoes:  Gianmarco Lorenzi

When it comes to more public obstacles, I would say bullying, mostly racism and ant-Semitism. I get through by speaking up for myself. I don't believe in staying mum about anything I feel is wrong, whether it be me or more global issues. From the demand of attention to the refugee crisis to gay rights to human rights, if people started to allow themselves the honor and responsibility to speak up for themselves and others, especially others, obstacles are a bit easier to get through. Especially when you know you're not alone.

Blazer: Lucy Paris, Skirt: Jane Doe, Latex Harness: Ammunition Couture, Rings: Luv AJ, Bracelet: Vanessa Leu, Shoes: Christian Louboutin
As women, we must trust ourselves first and foremost, embracing our beauty and wearing it with confidence. As a fashion icon that exudes confidence and sexuality, how do you define true beauty in today's culture for women?
I define true beauty by what you do with it. I love a strong woman that is fully confident in herself and exudes that. As long as you are healthy that's what matters. Loving yourself and refusing to follow what everyone else looks like or does is the key. True beauty is self-empowerment. I'm the face of Wet N Wild beauty and their whole campaign is about staying wild and being free. Being able to take risks with your look and having fun with it is key. I'm hoping to inspire a lot of girls with that campaign. Be free. It's the most beautiful thing.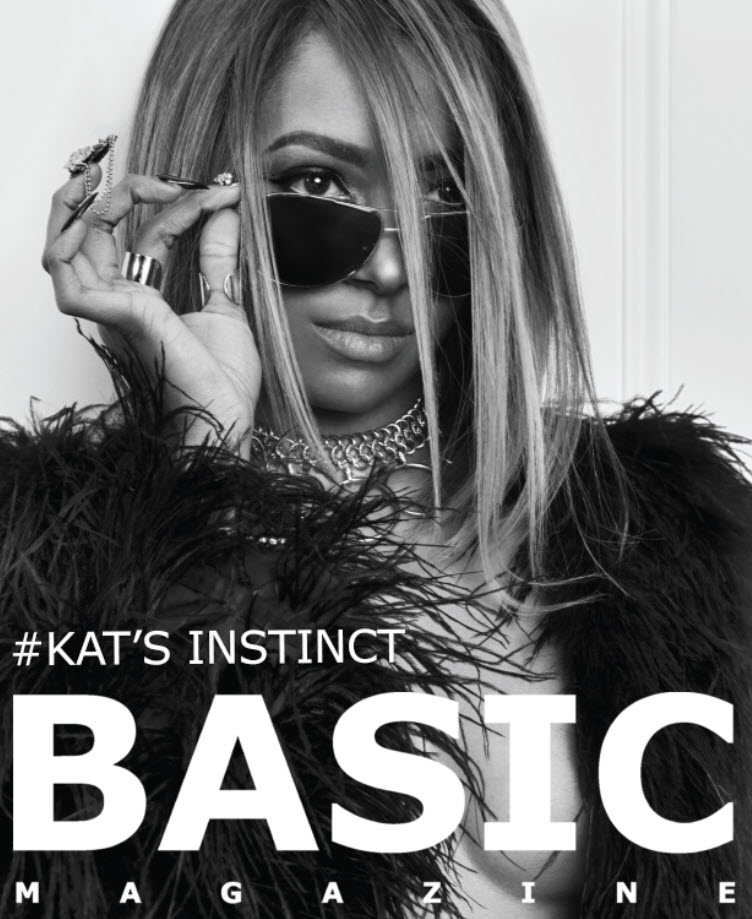 Lastly, gut instinct and listening to our inner voice when it comes to our journeys is key. Where do you feel led in 2016? Share your future aspirations and what projects are on the horizon for the new year…
I have a lot of work coming up! I'm excited about shooting the Tupac biopic movie "All Eyez On Me" in which I play Jada Pinkett. I start shooting in January. I'm also dropping a new single in March that I wrote with Babyface that is more pop than our last single "Secrets". I'm beyond excited about the show that I am executive producing titled "From The Top" which is a scripted drama following LA's backup dancer scene. I also did an animated movie called QQ speed that we are wrapping up and we are also beginning pre-production on my Tammi Terrell biopic soon. Lastly I am campaigning for Wet n Wild, Foster Grant and Caress, so I'm excited to share those with the world. I'm excited about my continued work with the UN and making 2016 an impactful year as well.

Top: House of CB London, Briefs: Reese, Belt: Ammunition Couture, Necklace: Vanessa Leu, Rings: Vanessa Leu and Luv AJ

Jacket: Oglia-Loro, Bra and brief set: Aeneas Erlking, Shoes: Topshop, Necklaces: The Works Wardrobe, Luv AJ and Vanessa Leu, Rings: Vanessa Leu

Exclusive Video

Credits

Photographer // Viktorija Pashuta @viktorija_pashuta
Producer // Aman Segal @amansegal
Styling // Dalit Gwenna @dalit_gwenna
Styling Assistant // Clara Kim
Hair Stylist // Daniel Curet @danielcuret with @criteriongroup
Nail Design // Xuan Bui @nailbandit
Photo Assistants // Pablo Ruben Lopez
& Oye Decova
Video // Devin Joplin @devjop
Special Thank you // Jackson Chong
at Beverly Hills Club